In the popular, community-oriented and ecommerce-esque experience PLS DONATE, players are invited to create products (including clothing, gamepasses, etc.) and then offer said products to other users in exchange for Robux. Players can also purchase various booths to sell their products from, including the one we'll be discussing in this brief guide—the Pet Sim X booth. While equipping different booths doesn't offer any special bonus or perk, they can make your character stand out and possibly help you bring in some more donations in turn! Continue reading below to learn more about how to unlock the highly-coveted Pet Sim X booth.
How to unlock the Pet Sim X booth in PLS DONATE
Unlike some of the other booths in PLS DONATE, the Pet Sim X booth actually requires you to leave the experience. To unlock it, you'll need to earn the Welcome badge inside Pet Simulator X by simply spawning in for the first time. If you've already played Pet Simulator X before, you already have the badge and booth unlocked. That's all there is to it!
To equip this booth once you've unlocked it, approach any empty booth and claim it. Then, either press the pencil icon on the left side of your screen, or hold E when standing next to your booth, to open the customization menu. With this menu open, press the cog icon to see your list of available booths—the Pet Sim X booth will be located all the way to the right of the list.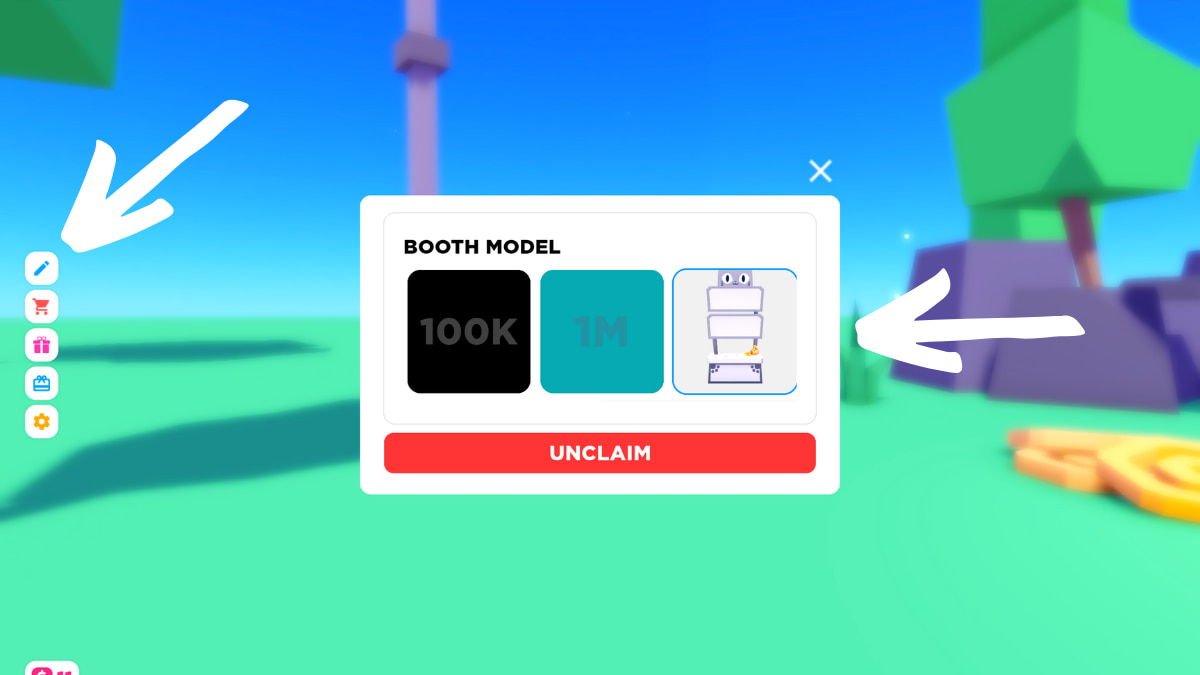 As soon as you click on this booth, it will be equipped automatically.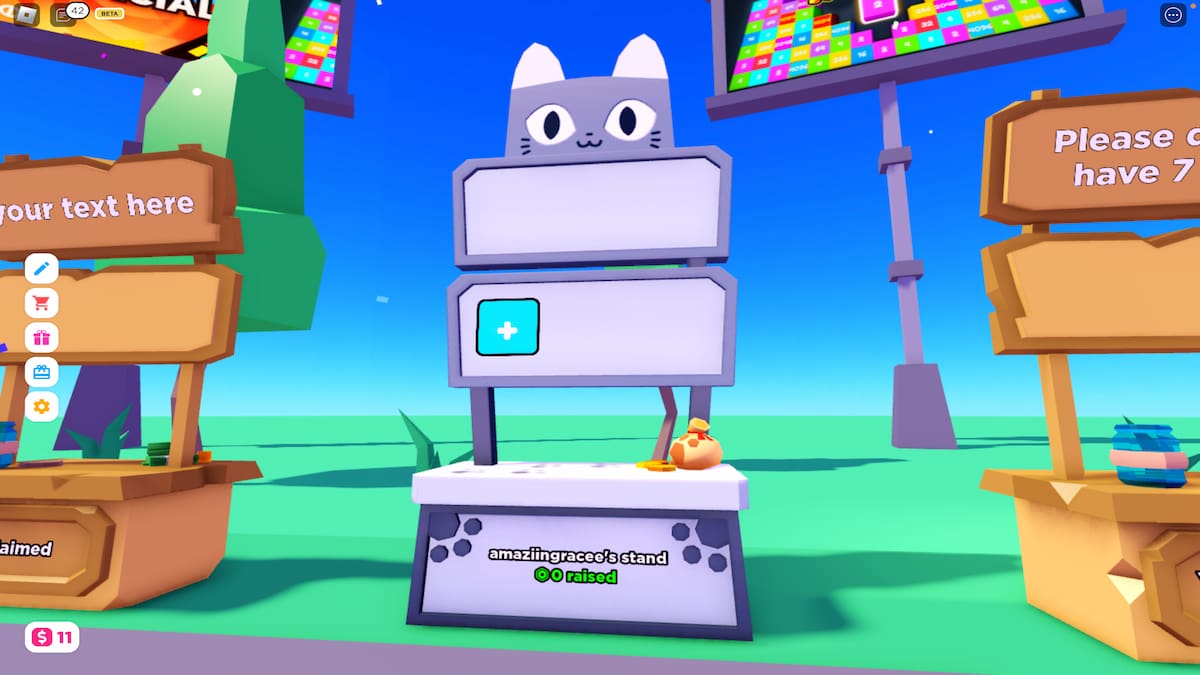 Looking for more PLS DONATE content? Check out our recent guides on How to make color text in PLS DONATE - Roblox or How to get the LeHtoo Statue Touch! badge in PLS DONATE – Roblox here on Pro Game Guides!