Something is coming, and it's time to get prepared! Hop into Wacky Wizards and help Oz defend the map with swords, shields, turrets, and more—you may receive a free prize for lending a hand. To learn more about obtaining this free prize, the Shark Tooth ingredient, continue reading below.
How to unlock the Shark Tooth ingredient in Wacky Wizards
Once you've spawned into Wacky Wizards, head toward the colosseum and look for Oz.
Upon speaking to Oz, you will be asked to help fortify the island from an oncoming attack by bringing a total of eight crates into the colosseum—four sword crates and four turret crates. To collect a sword crate, approach the pile behind Oz and hold E to pick it up.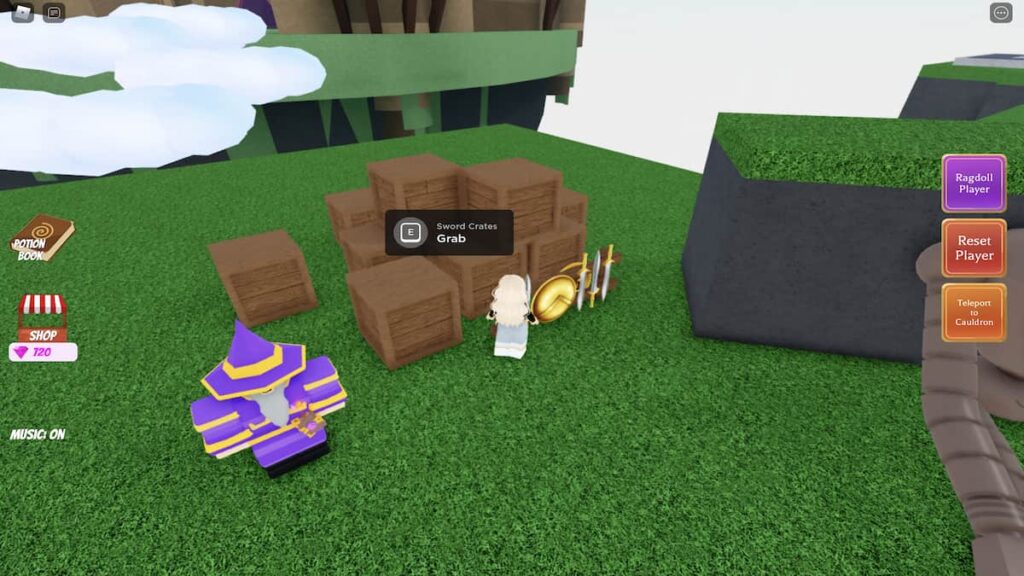 With a sword crate in hand, jump across the clouds and into the colosseum. Once inside, you should see a pile of similar-looking crates to the right of the purple portal. Approach this pile and press E to drop off your crate.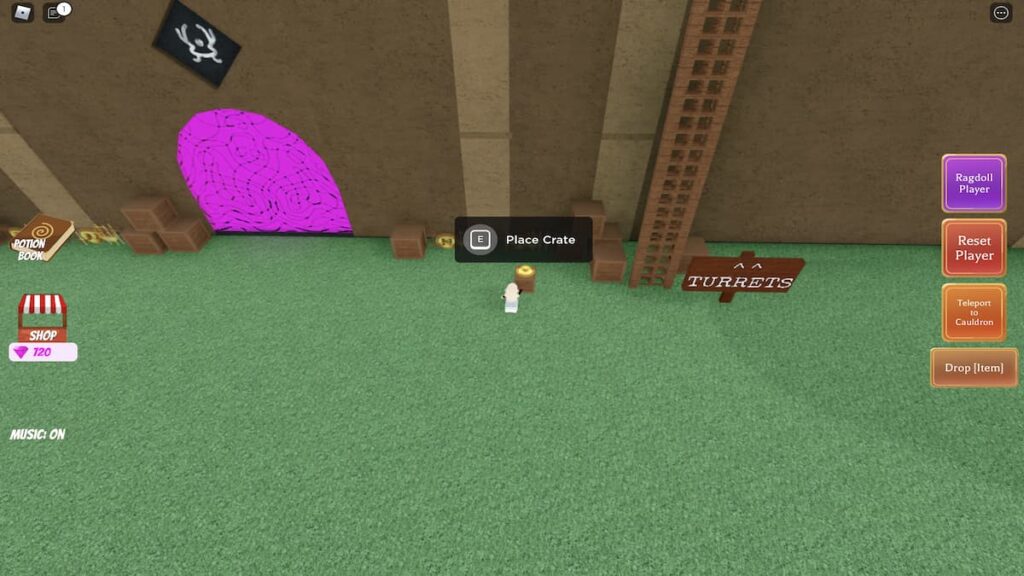 Repeat this process three more times, placing one crate in the pile that's to the right of the portal and two crates in the pile that's to the left of the portal.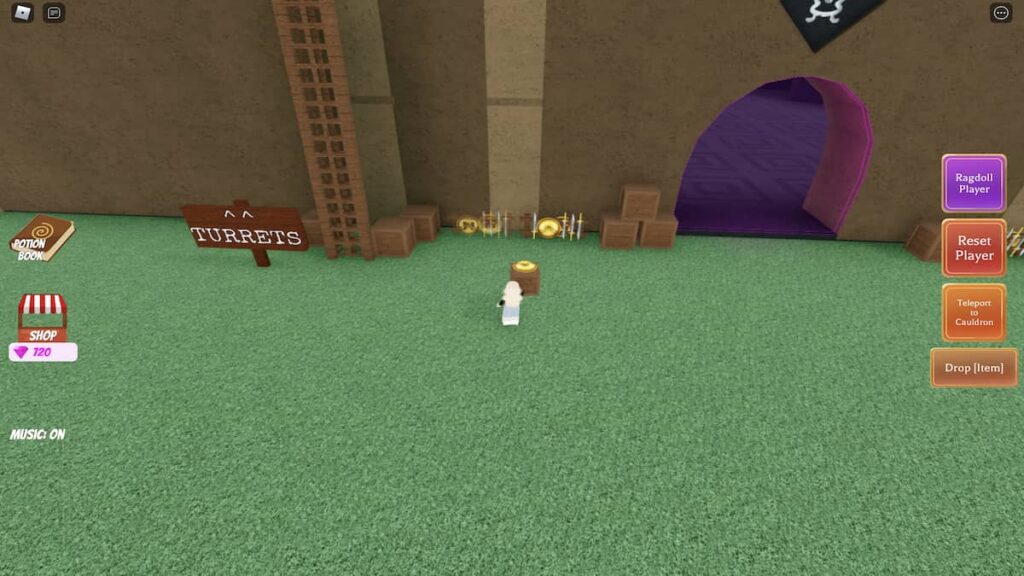 After dropping off the fourth crate, return to where Oz is standing. Instead of taking crates from the pile behind him, we need to take four crates from the pile that's to his left.
Related: All potions and recipes in Wacky Wizards | Roblox Wacky Wizards Full Potions List
Now, instead of taking these crates to the piles that are by the purple portal, we need to climb to the top of the colosseum and place one crate in front of each crossbow.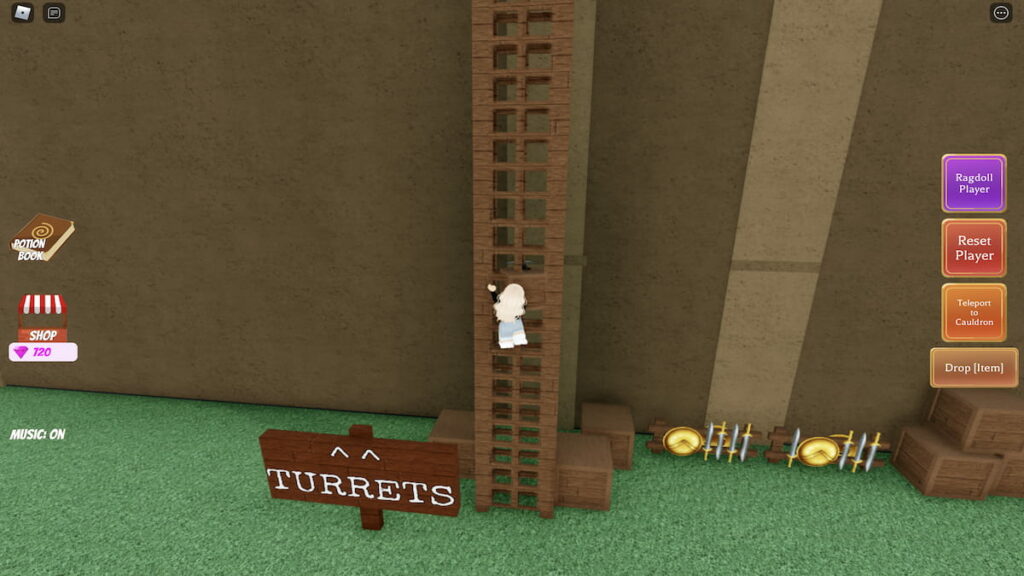 Once you've placed all four turret crates, return to Oz and speak to him.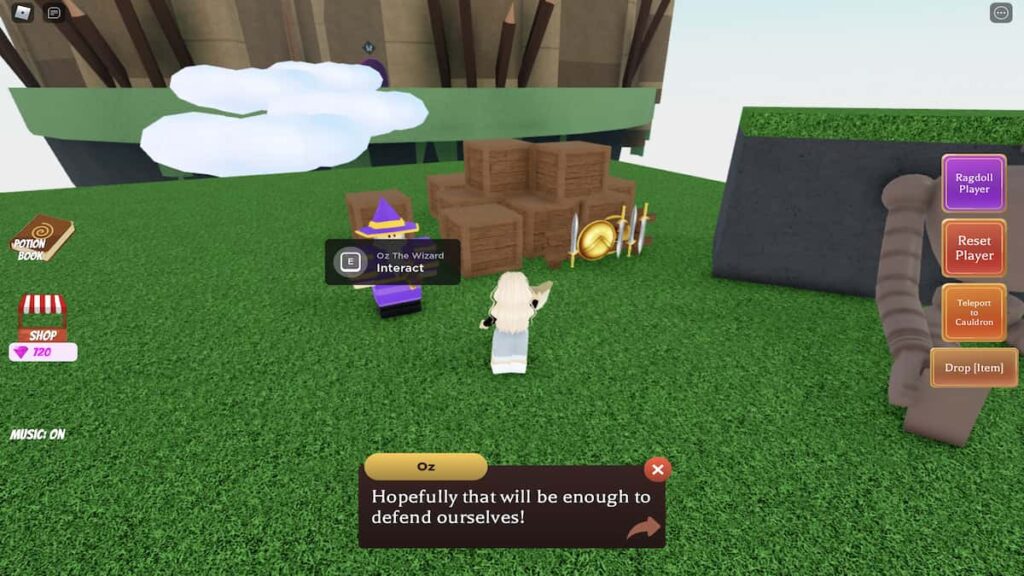 Upon doing so, he will thank you for your help and award you with the Shark Tooth ingredient! To add this ingredient to your collection, simply teleport back to your cauldron, toss the ingredient inside, and press the Spawn button to begin brewing. After just a few seconds, the Jaws potion should appear.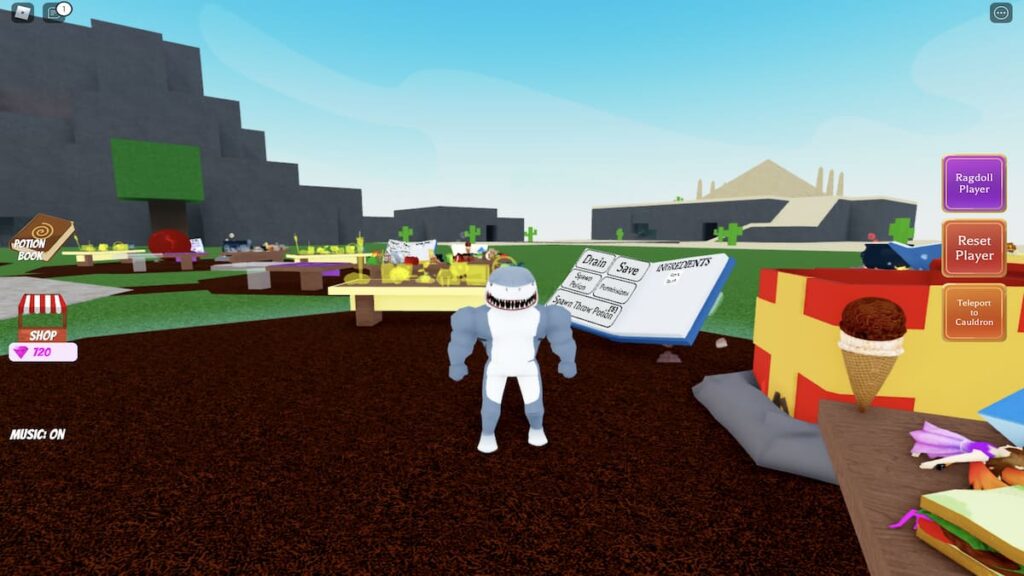 Shark Tooth potions list
The list below features all of the currently known Shark Tooth potions!
| | | | |
| --- | --- | --- | --- |
| 588 | Jaws | Shark Tooth | Become Jaws! |
| 589 | Shark-gun | Shark Tooth + Gun | Get the iconic shark gun |
| 590 | Shark-arms | Shark Tooth + Pool Noodle | Get shark noodle arms! |
| 591 | Shark-poo | Shark Tooth + Rotten Sandwich | Get shark poop! |
| 592 | Sharknado | Shark Tooth + Ethereum Crystal + Disco Ball | SHARKNADO! |
| 593 | Sword-fish | Shark Tooth + Fish | SWORDfish! |
Looking for more Wacky Wizards content? Check out our recent guides on How to get the Flamey ingredient in Roblox Wacky Wizards or How to get the Horse Shoe ingredient in Roblox Wacky Wizards here on Pro Game Guides!