BedWars is all about strategy; whether you're a rusher or a protector, everyone has their own unique plan of action that they use to win. One of the most common strategies, implemented by users of all play styles, is god bridging, or the act of laying a multi-level bridge as fast as possible in order to maneuver from island to island. In this brief guide, we give you our tips on how to god bridge successfully.
Getting started
Before you can create a bridge, you'll need to purchase wool from the item store within your team's base. The color of wool that you receive is dependent on your team's color, so don't be alarmed if your wool isn't yellow like ours—any color of wool will work.
Once you've purchased a hefty amount of wool, walk toward the ledge that you want to build away from. In order to god bridge, you'll need to walk off of this ledge and click to place a wool block at the same time—thus creating a bridge for yourself as you walk. Unlike normal BedWars bridges, however, god bridging involves an extra step.
After stepping off of the ledge, tilt your camera downward and place three or four bricks in front of your character's feet as you walk. Then, re-tilt your camera upward and place another block directly in front of you.
Without stopping, continue forward and jump up onto the newly placed block—then repeat the process. Regardless of how many levels you decide to add to your bridge, the finished product should resemble the pictures below.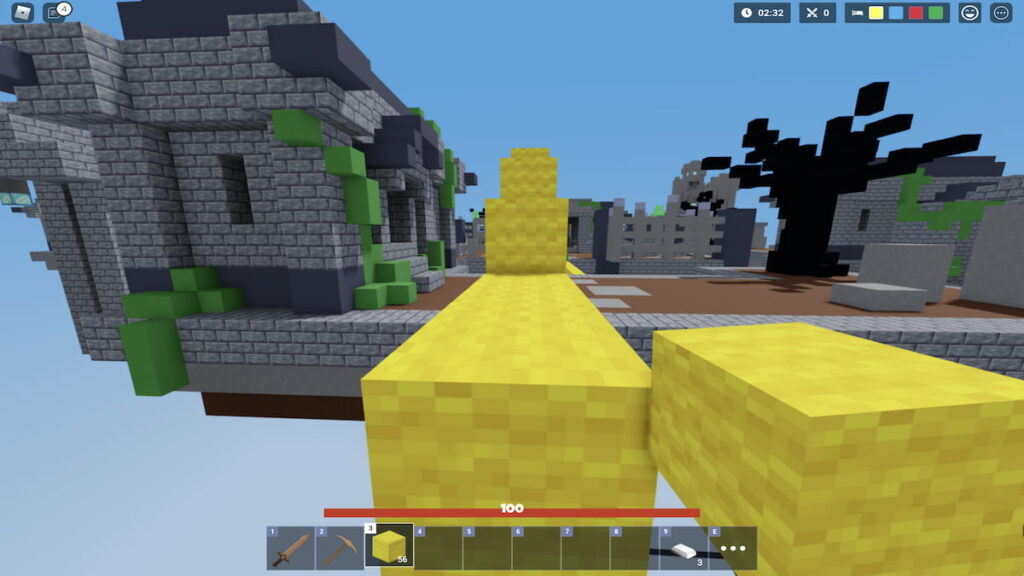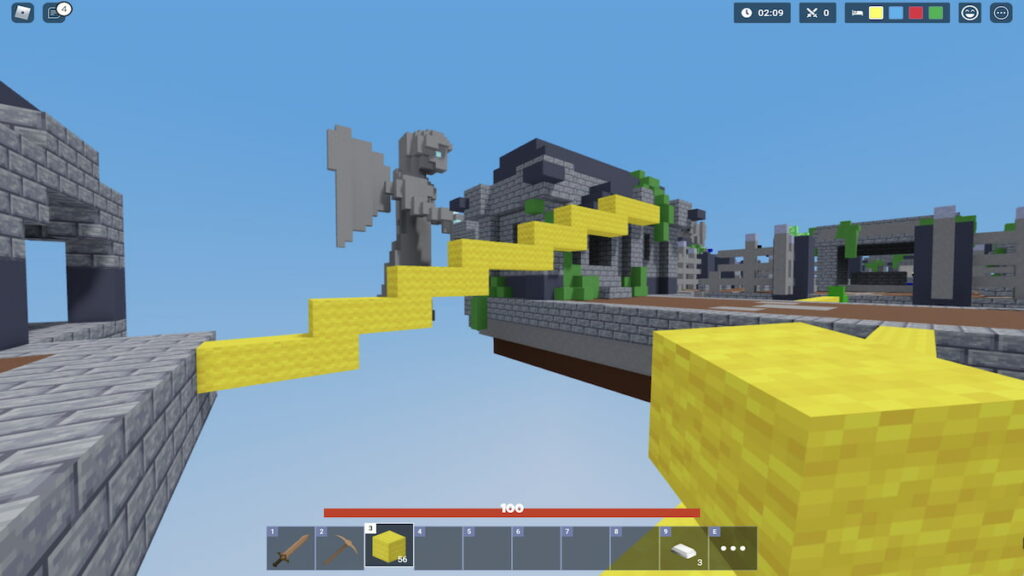 Because god bridging creates both a set of stairs and a bridge, you'll have a major height advantage over your targets, making it easier to attack from above. Don't feel discouraged if it takes you a while to learn this method, however. The more that you practice, the faster you'll be get!
Looking for more BedWars content? Check out our guide on how to fly in Roblox BedWars or how to spectate glitch in Roblox BedWars!