Theme Park Tycoon 2 is an entertaining and relaxing tycoon game for adults and kids on Roblox, where you can run your own theme park. You will easily find yourself playing for hours as you choose what rides you want in your park, place food stalls to feed your guests, and figure out how to make a profit to become a successful business! You will need to make some good money to expand your park and flourish in popularity. Here are some ways you can do that as quickly as possible!
Claim the daily bonus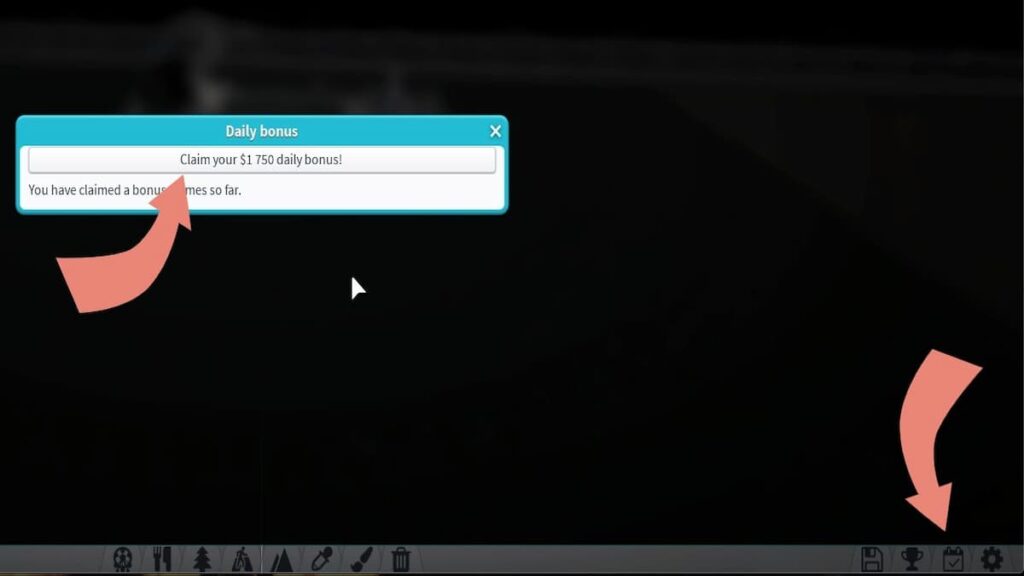 An excellent way to get quick and easy money each day you play is to claim your daily bonus. Click on the checklist icon on the bottom right of your screen to claim your bonus every day. This is $1,000+ without any hassle and could help grow your park.
Raise your entry fee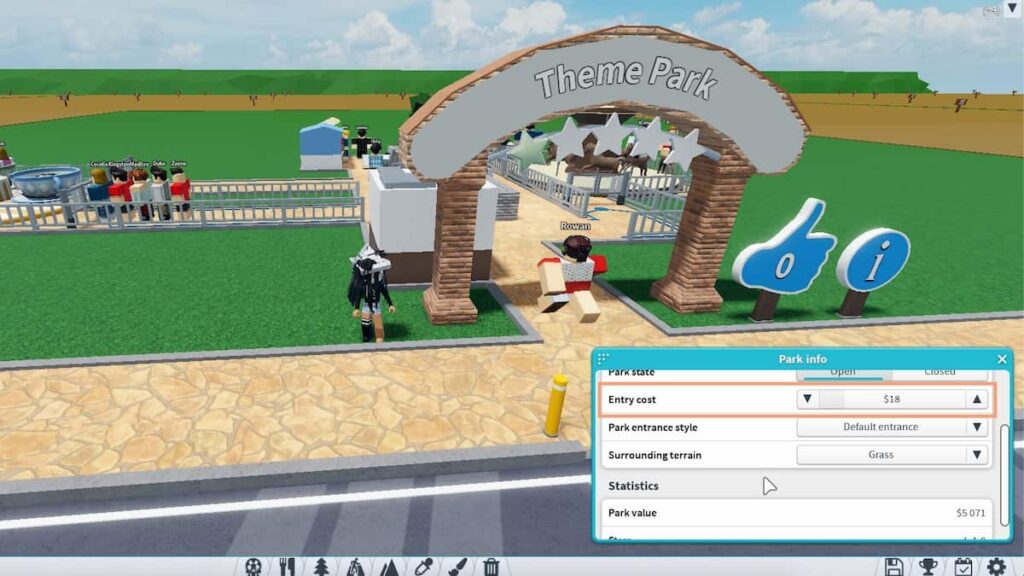 Another great way to get increased money quickly is to up the cost of entering your park. Head to the front of your park where your entry arch is, and press on the "i" icon. You will see your theme park's info laid out here and can increase and decrease the cost. This is an excellent method considering each character who wanders in will need to pay this amount. But be careful not to make it an unreasonable amount. If your park isn't worth the price, you won't get any guests.
Related: How to get a five star park rating in Roblox Theme Park Tycoon 2
Place more attractions
It's a good idea to place as many stalls and rides as possible. These are all sources of income for your park, and the more you have around, the more money you will make. However, watch out for how much money you spend on each one. Some rides are expensive to build but will make you more significant money in the long run.
Raise product cost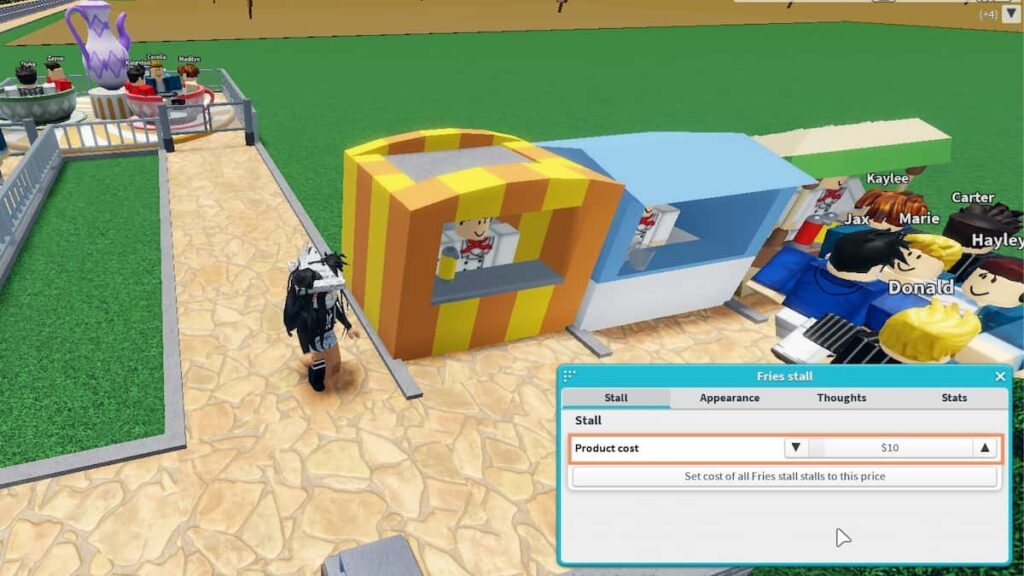 You can also raise the costs of your products and ride entries when you click on them. If they are a popular ride or stall in your park, it's a good idea to raise the price so you profit from them. There is also an option to make all duplicate attractions all the same price. Again, you will want to keep checking your guests' feedback on price increases as it can negatively affect your park if done too often.
Buy money with Robux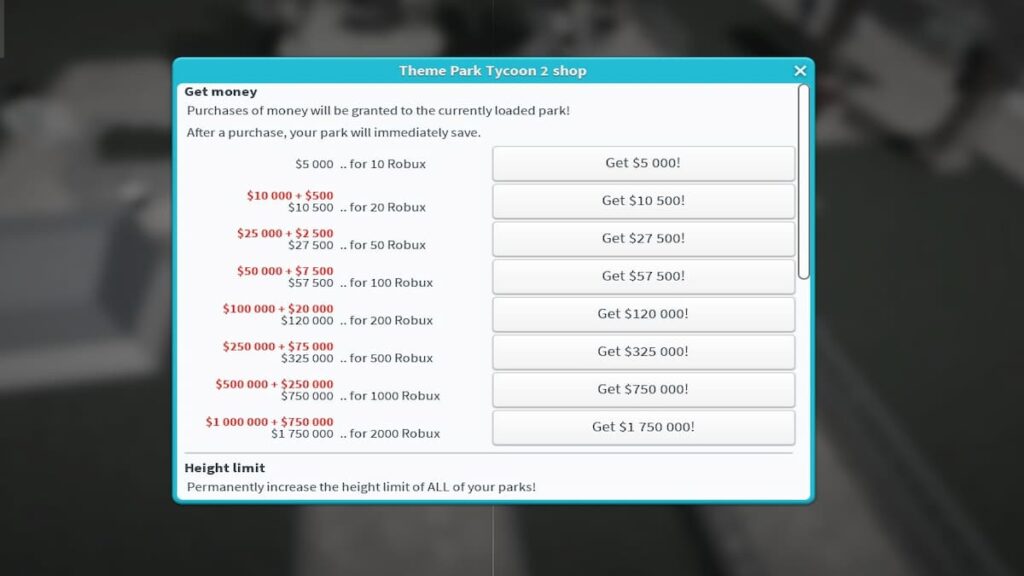 If you have Robux to spare, you can also get more exuberated amounts of money by purchasing it in the shop. You can find the shop on the bottom left corner of your screen or by clicking the dollar signs labeled "Get money" next to your name in the player list. These are great prices and can significantly help you expand and build more for your park!
These are just a few ways to earn money quickly in Theme Park Tycoon 2. Let us know if they worked for you or if you have other excellent methods to use!
Looking for more Pro Game Guides Roblox content? Check out our guides on How to unlock the Monorail in Roblox Theme Park Tycoon 2 or How to get all achievements in Roblox Theme Park Tycoon 2!