Roblox Mining Simulator 2 is a fun simulation game all about exploration, adventure, and advancement. Start your journey by mining deep into the earth's surfaces, collecting various rare materials to sell for coins. As you dig further, you will discover new materials, head to new locations, and eventually even go to space.
Continue your mining journey to upgrade your skills, rebirth your character to be stronger and faster, and find truly unique treasures. If you're having trouble getting to that rebirth––don't worry! There are ways you can rebirth quicker, but it will take plenty of coins. Here's what you need to do!
How to earn Coins to Rebirth in Mining Simulator 2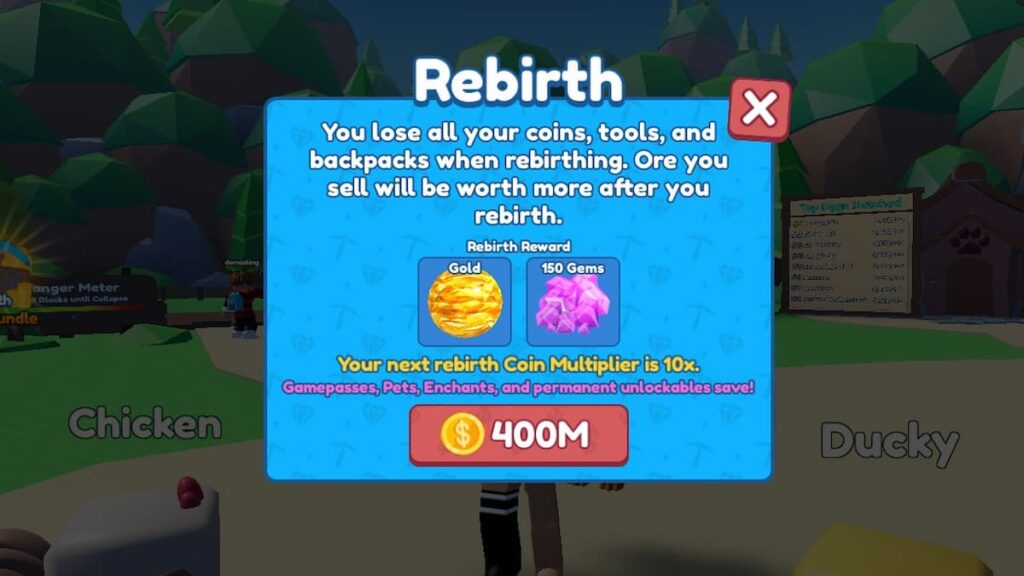 To rebirth in Mining Simulator 2, you must have many coins. However, once you rebirth, your character will be able to sell all types of ores for more coins, making everything faster and easier. You will be able to rebirth in no time by doing some simple tasks to collect coins efficiently!
Sell Rare Materials
The best way to earn enough coins for your fast rebirth is to dig for rare materials and ores that will be worth more to sell. The further you go, the better quality items you will find and the more money you will make by selling.
Upgrade your equipment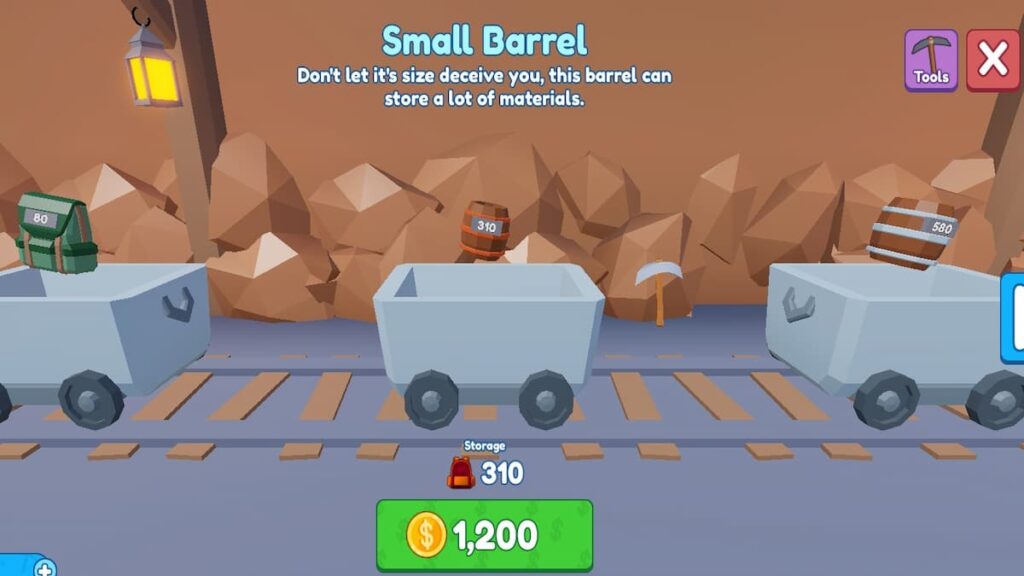 As you're digging and selling materials, ensure you consistently upgrade your equipment. Having a better backpack will allow you to carry more goods at once, selling more and making more money. You will also want to keep upgrading your pickaxe, enabling you to dig faster and harvest the more significant ores.
Related: How to get Larimar Ore fast in Roblox Mining Simulator 2
Hatch Pets
You will also find your rebirth journey faster by hatching pets. The more eggs you purchase and pets you discover, the bigger and better coin reward you will receive and the more boosts you will have for mining.
Collect rewards for hatching
Collecting all the possible pets from each type of egg will get a coin reward. This reward will continuously increase as you move on to more significant eggs. Secure your coins in the pet index as you hatch to keep working your way toward that rebirth goal.
Equip your best pets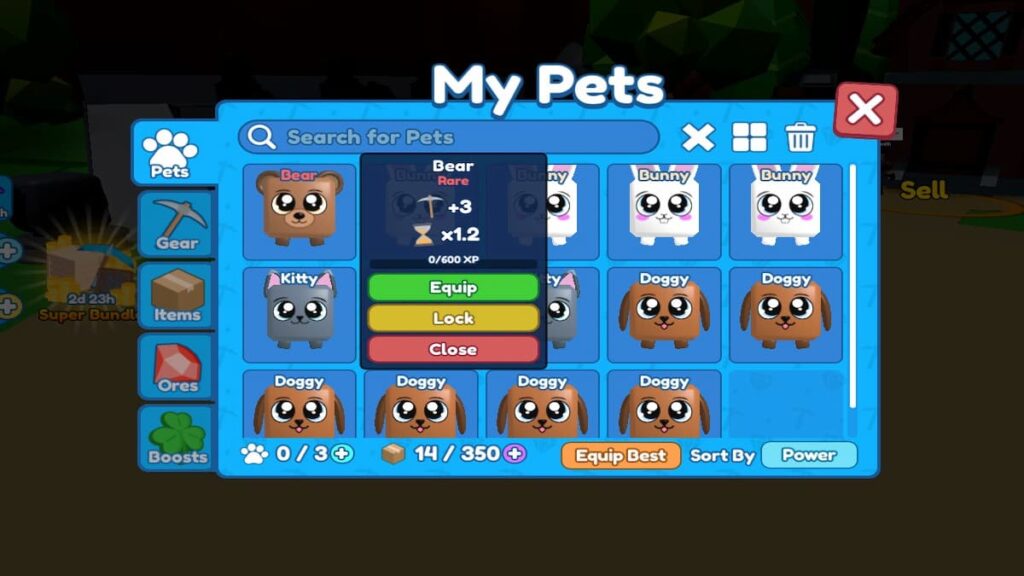 You will also want to ensure you equip your pets as you mine. They grant you special bonuses, such as increased power and speed, that make your job easier. This will ultimately allow you to collect materials more efficiently to earn coins. You can click Equip Best to equip the pets that will help you the most automatically.
Open Treasure Chests
You can collect some bonus coins from the treasure chest! This chest has a countdown; each time it goes down, it will allow you to claim a considerable amount of free coins. You can get up to 5,000 each time you do it. Also, look out for smaller chests as you dig. Selling these will make you more money as well.
Buy Coins in the Shop
The easiest way to get to that rebirth as fast as possible is to head to the Shop. You can purchase quick boosts or straight-up coins for Robux or Gems.
Boosts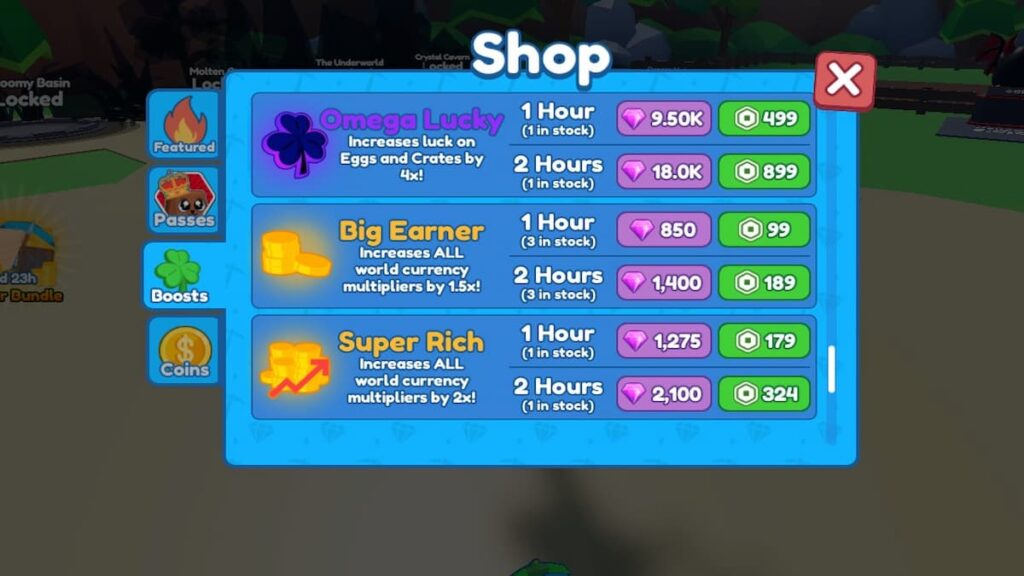 The Big Earner and Super Rich boosts are only temporary, lasting only up to 2 hours at a time, but they will multiply the number of coins you get when selling items, collecting chests, or any other methods in the game. You can purchase these with the in-game currency, Gems, or spend a bit of Robux.
Coins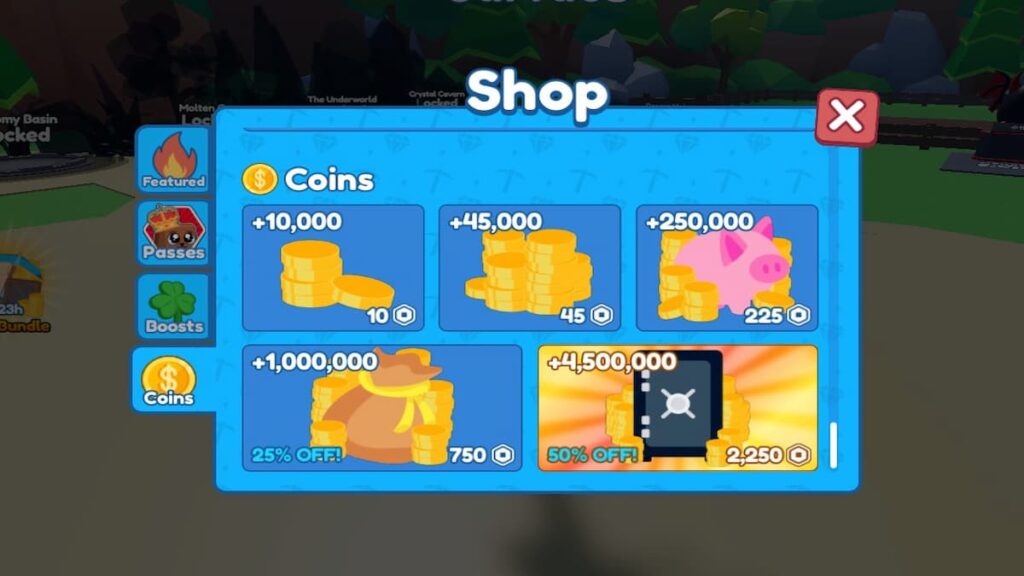 If you don't feel like grinding coins for your rebirth, you can simply buy some in the Shop for Robux. However, buying enough coins for your 400 million rebirth will cost up to R$ 2,250.
These are just a few ways to get that rebirth as fast as possible. Let us know if these methods worked for you or if you have any other tricks to rebirthing that you like to use!
Looking for more Pro Game Guides Roblox content? Check out our guides on How to level up fast in Roblox Wild Horse Islands or How to telly bridge in Roblox BedWars!