Anime Fighters Simulator lets players fight alongside some of their favorite anime and manga characters across a variety of unique worlds. In order to take down some of the most powerful bosses in these worlds, players must work together, whether they be friends or strangers, to attack with all that they have. To help their allies defeat these bosses as fast as possible, players can trade powerful items between themselves to ensure that everyone has the extra battle boost that they need.
Trading in Anime Fighters Simulator, explained
Before you can trade in Anime Fighters Simulator, you'll need to have purchased the Trade License from the Time Trial Shop. This item can be purchased for 1,000 Shards. If you're short on Shards, participating in Raids is a great way to earn more!
To reach the Time Trial Shop, travel to Super Island, the very first island in the experience, and look for the cave entrance pictured below.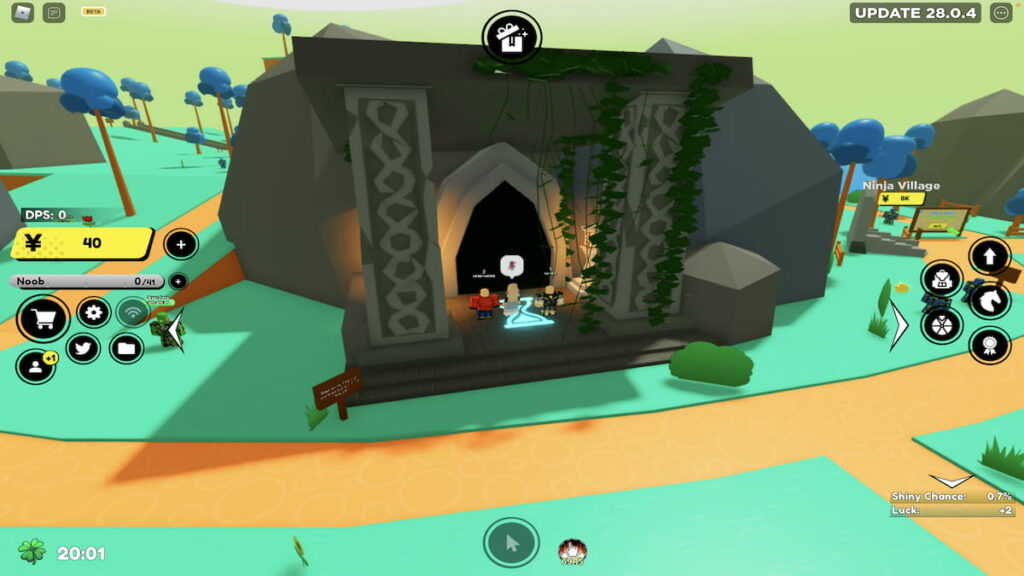 Related: Anime Fighters Simulator Codes (June 2022) – Free boosts, XP, & yen
Enter this cave and approach the NPC picture below—they're located near the spawn point.
Speak to this NPC to open the Time Trial Shop. Once you've purchased the Trade License, a small icon will appear on the right side of your screen that features two arrows pointing at each other—click on this icon to open the trade menu. Inside of the trade menu will be a list of all of the players inside of your server—in order to trade with another player, they must also own a Trade License. If you both own a Trade License, you'll be able to trade items and boosts with ease by selecting each other's usernames from the list!
Looking for more Anime Fighters Simulator content? Check out our recent guides on How to get secret fighters in Roblox Anime Fighters Simulator or Best tips for Defense Mode in Roblox Anime Fighters Simulator!