Having the strongest, rarest, and coolest pets is one of the most, if not the most, alluring parts of Pet Simulator X, and many players will do just about anything to get their hands on them. The more pets that are added to a player's inventory, however, the more important taking care of these pets, whether that means transforming them from one version to another using various machines, or letting them kick back, relax, and let off some steam at the Daycare, becomes. In the brief guide below, we'll be going over the Daycare's details and explaining where to find it and how it works.
Pet Simulator X Daycare Guide
To put it simply, the Daycare is a way for you to earn passive income while you're out of the experience—it doesn't increase the value of your pets or even raise their level/damage! Daycare buildings can be found in both Spawn World and the Trading Plaza, and they both look and work the same exact way.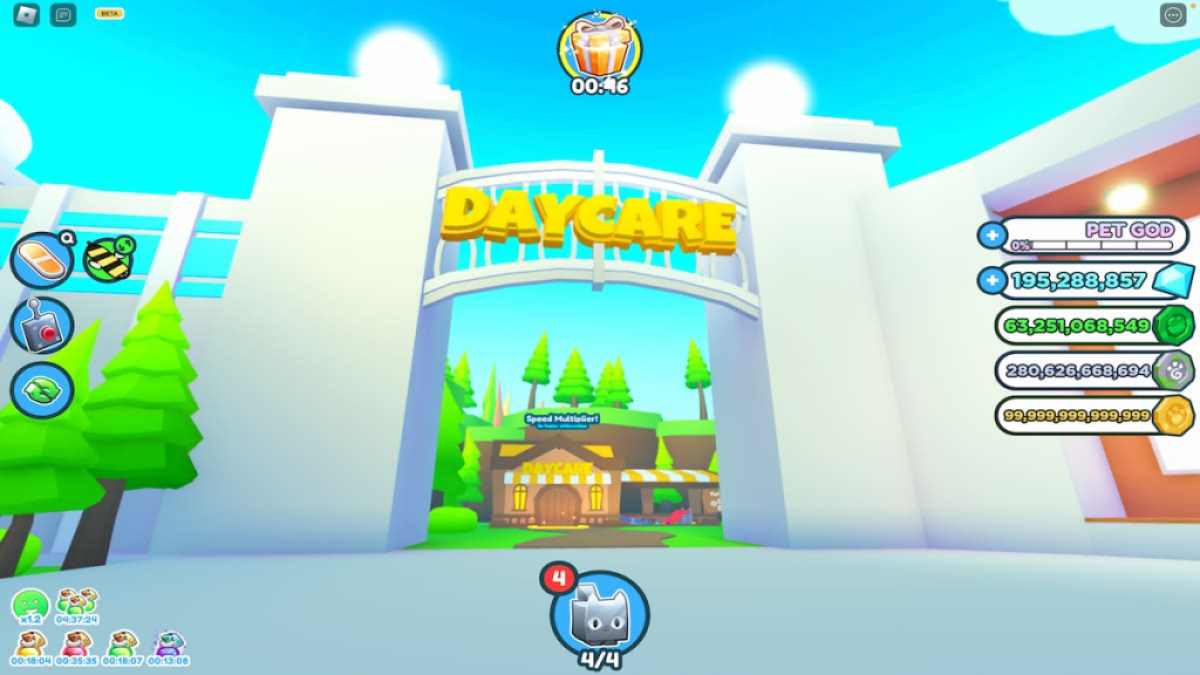 To use the Daycare center, walk into the circle in front of it to open its menu. Then, simply select up to 10 pets from your inventory (excluding Huge and/or Exclusive pets) that you want to leave at the Daycare. The more pets you choose, the better loot you'll receive upon picking your pets back up. Be sure you're ok with the pets you're leaving behind, however, as they cannot be removed until the Daycare has watched them for six hours.
When the six hours are finished, return to the Daycare, pick up your pets, and collect all the loot they earned for you. If you're lucky, and we mean lucky, you may even earn the Huge Meebo in a Spaceship pet along with the normal loot.
Looking for more Pet Simulator X content? Check out our recent guides on How to play Hardcore Mode in Pet Simulator X – Roblox or How to get the Huge Inferno Dominus pet in Pet Simulator X – Roblox here on Pro Game Guides!