Kengun Online is a Roblox fighting game where you train to become a successful fighter. Players are divided into clans, where each has its bonuses. Hence, your success can depend on the clan choice you made. You should connect with other players to learn more about the game and how to succeed. The best way to do that is by visiting Kengun Online Trello board and Discord channel.
What is the Kengun Online Trello link?
Kengun Online has a handy Trello board to learn more about trainers, fighting styles, clans, modes, controls, fighting locations, and more. To access it, check out the Kengun Online Trello link and learn everything you need about this fighter game.
How to use the Kengun Online Trello Board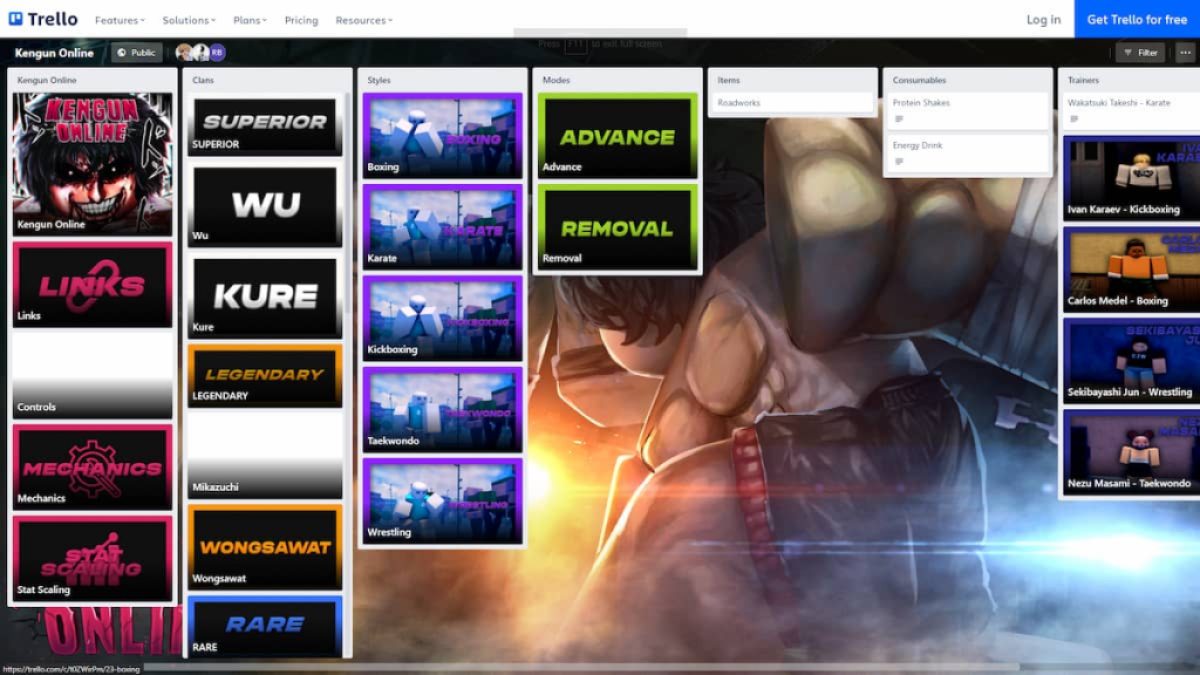 Using the Kengun Online Trello board is very straightforward, and you don't need to create an account. Topics are divided into columns, each with several cards you can click on. Just scroll through each column to find the information you need. For example, to learn more about Nezu Masami Taekwondo, see the Trainers column and click on the card with the name of the taekwondo master.
Related: What does the term "footsies" mean in fighting games?
What is the Kengun Online Discord link?
The find players to play with and learn more about clans, visit the official Kengun Online Discord channel. Here you can also get in touch with developers and learn everything about the game. Besides Discord, you can also check out the Kengun Online Twitter account.
If you're looking for codes for other games, we have many of them in our Roblox Game Codes post! You can also get a bunch of free stuff via our Roblox Promo Codes page.