Updated August 29, 2023

Added a new code!
People love milk, and there is no better way to give it to them than in Milk Tycoon. Grow your empire and tower of cows to produce as much milk as possible. You can then sell this milk and reinvest your profits into your cow tycoon for even more milk.
You can use Milk Tycoon codes to get rewards, like cows, and increase your profits. Codes have expiration dates, so make sure you use them before they expire. Below is a list of available codes that will give you free stuff in Milk Tycoon.
If you're looking for other Roblox content, check out Anime Power Tycoon Codes, My City Tycoon Codes, Meme Tycoon Codes, and more on Pro Game Guides. We have many other Roblox Code guides on our site, so feel free to browse and check out other Roblox titles.
All Milk Tycoon Codes List
All Milk Tycoon Codes List (Working)
Moosquito—Redeem for 5 Cows (New)
Cowpenheimer—Redeem for 4 Cows (New)
istanbull—Redeem for 4 Cows (New)
Moo York—Redeem for 3 Cows
Cownterfeit—Redeem for 5 Cows
Chowcowlate—Redeem for 3 Cows
calfeteria—Redeem for 5 Cows
cowlifornia—Redeem for 5 Cows
Lady cowcow—Redeem for 4 Cows
Cowfee—Redeem for 5 Cows
Cowconut—Redeem for 3 Cows
Moostache—Redeem for 5 Cows

Moosterious—Redeem for Cows
Mooch—Redeem for 3 Cows
Mootant—Redeem for 4 Cows
Cheesy—Redeem for 5 Cows
Cowherd—Redeem for 4 Cows
Moomoo meadows—Redeem for 4 Cows
Miscowculation—Redeem for 4 Cows
Cowntry—Redeem for 5 Cows
Mooment—Redeem for 4 Cows
All Milk Tycoon Codes List (Expired)
lawn mooer—Redeem for 4 Cows
Moochas gracias—Redeem for 1 Chocolate Cow
Cowabunga—Redeem for 3 Cows

Cowmedian—Redeem for 3 Cows
Bullseye—Redeem for 4 Cows
Cowculus—Redeem for 3 Cows
Deja moo—Redeem for 3 Cows
Moona Lisa—Redeem for 2 free Cows
Cowinator3000—Redeem for 3 free Cows
Cow tower—Redeem for 3 Free Cows
Moogan Freecow—Redeem for 1 Chocolate Cow
150Likes—Redeem for free Cows
MooMoo—Redeem for two free Cows
ProjectMoo—Redeem for two free Cows
Roblox Milk Tycoon Codes FAQ
Here's everything you need to know about Roblox Milk Tycoon codes.
How to redeem codes in Milk Tycoon
Redeeming codes in Milk Tycoon is a simple process that takes almost no time. These codes will give you cool rewards that you progress faster in-game. Here is how to redeem codes in Milk Tycoon and receive rewards.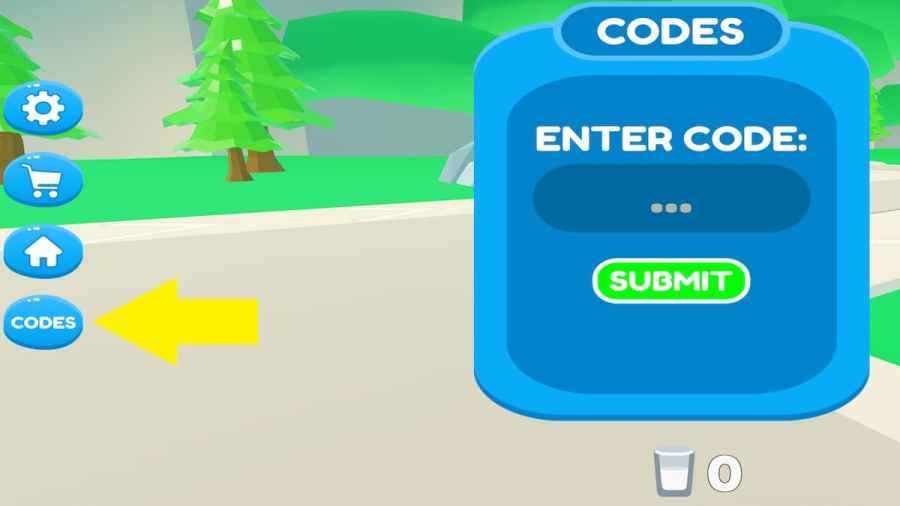 Click the Code button on the left side of the screen.
Select the Enter Code text box.
Input your code and hit Submit.
How to get more Milk Tycoon Codes
To get new codes and receive updates from the developer, join the official Milk Tycoon Discord. Once new codes are added, we will update this list as they go live. Bookmark this page to stay up to date and get free stuff from codes.
Why aren't my Milk Tycoon Codes working?
Codes for Milk Tycoon are controlled by the developer, who also determines how long they are active. Some codes may expire faster than others, so be sure to use them as they go live. If a code no longer works, see if it is expired, isn't active yet, or if you made a spelling mistake. Check back at this page to see if any new codes have been added or have expired. If you notice that a code no longer works, please let us know so we can verify and update this list accordingly.
How to get Cash in Milk Tycoon?
You will need Cash to expand your Milk empire as this is required to purchase upgrades and add-ons. To get cash, you can turn your milk in by standing on the Process button or purchasing it with Robux. Make sure you collect all your milk before processing it into cash.
What is Milk Tycoon?
Milk Tycoon places you in charge of cows and generating milk for profit. Expand your farm and turn it into a massive milk tycoon. Climb the leaderboards as you create the tallest cow tower and collect the best cows the land has ever seen.
For more information on Roblox, check out Roblox Museum Tycoon Codes and Motor City Tycoon Codes on Pro Game Guides.