While we've been waiting patiently for the White Cat Wizard Hat code to be released, that was leaked a while back, we then got the news that a Dapper Narwhal Shoulder Pet would also be arriving. We started to wait patiently for both of those to release, only to now be greeted with a third item that will be given away called the Topaz Hummingbird Wings! Roblox is appearing like they are going to be quite generous with us very soon, because they don't usually drop a lot of different items like this for free simultaneously.
Available Now!
You can now get the Topaz Hummingbird Wings by redeeming the following code via this link.
It looks like Roblox is possibly getting into the Halloween spirit, because we're edging closer and closer to the spooky holiday, and the codes have yet to be released. While we expected each of these to be released closer to when they leaked, it looks like they are being saved for some kind of event or celebration. Halloween obviously makes the most sense, but who knows what Roblox has in mind!
The new Topaz Hummingbird Wings features the following description: "This item can only be obtained by entering a limited-time promo code on roblox.com/promocodes." So, we know you will eventually get to redeem them via a code of some sort. Unfortunately, this has yet to be released, and we're still going to have to wait until they finally get distributed.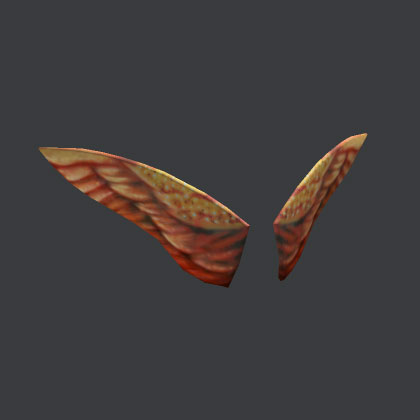 Wings are a particularly popular option to feature on your back, so if you are a player that doesn't have a lot of avatar options, this will be a great addition to your collection. Wings tend to look good on a variety of outfits, so you should be able to coordinate these pretty easily with anything you have.
If you are curious what you can currently get for free in Roblox, be sure to check out our Roblox Promo Codes post that is updated whenever there is something new available that you can get for your avatar!