Updated December 4, 2023

Added new codes!
If you love Roblox factory tycoon games, you will have a lot of fun with Rarity Factory Tycoon. Start your factory running and collect the orbs it produces, then place them in the orb processor to earn cash. You can then spend that cash improving your factory, choosing whether to increase processing speed, make your droppers more efficient, or up your luck to get more rare drops.
Using codes in Rarity Factory Tycoon increases your luck multiplier for a limited time, meaning you have more chance of producing valuable orbs by the factory droppers. Which in turn means more rewards and a higher place on the leaderboard.
If you're a fan of Rarity Factory Tycoon, we collected codes for many similar Roblox games. Why not check out more of our pages for free rewards, such as Boba Factory Tycoon Codes, Donut Factory Tycoon Codes, Farm Factory Tycoon Codes, Factory Simulator – free cash & crates Codes, and Pet Factory Tycoon Codes.
All Rarity Factory Tycoon Codes List
Rarity Factory Tycoon Codes (Working)
40klikes—Redeem for a 5-min 2x Luck Boost (New)
90percent—Redeem for a 5-min 2x Money Boost (New)
pets—Redeem for a 5-min 2x Money Boost (New)
15mvisits—Redeem for a 5-min 2x Luck Boost (New)
35klikes—Redeem for a 5-min 2x Luck Boost
skyisland—Redeem for a 5-min 2x Money Boost
verified—Redeem for a 5-min 2x Money Boost
10mvisits—Redeem for a Luck Boost
spooky—Redeem for 5 minutes of 2x Money
30klikes—Redeem for a Luck Boost
Rarity Factory Tycoon Codes (Expired)
100likes
10kvisits
20klikes
12klikes
1kmembers
500favorites

50kvisits
EASTER
stpatricks
500likes
halloween
1kccu
rftx
xmas2022
2klikes
Rarity Factory Tycoon FAQ
Here's everything you need to know regarding Rarity Factory Tycoon codes.
How to redeem Rarity Factory Tycoon codes
Redeeming codes for free rewards in Rarity Factory Tycoon is easy.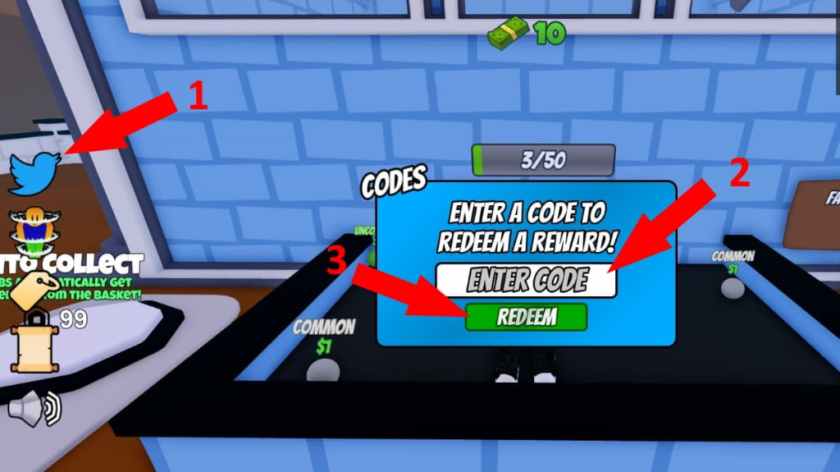 In the game, click the Twitter bird icon on the left side of the screen.
In the text box that says ENTER CODE, enter the code exactly as it appears in the list above.
Press the REDEEM button to claim your reward!
How can you get more Rarity Factory Tycoon codes?
If you want to get more Rarity Factory Tycoon codes, we suggest you bookmark this page and visit us regularly. But there are a few things you can do yourself to check. You can join the Mystery Development Roblox Group, the Mystery Development Discord Channel, and follow RedNightBlade on Twitter.
Why aren't my Rarity Factory Tycoon codes working?
If you find a Rarity Factory Tycoon code listed here isn't working, make sure you've typed it in exactly as it appears. We suggest you cut and paste the code directly from here to avoid issues such as getting the capitalization wrong or mistaking a letter for a number. If you've got the code correct, but it still isn't working, it has probably expired. Most Roblox codes have a shelf life, and we quickly remove ones that have, but some slip through the net. Please let us know, so we can update this guide. And check back often for new codes.
How to play the way that suits your style
It's important to note that once the hopper has 50 uncollected orbs, the factory will stop producing until you collect them. If you're more of an AFK player, you want to concentrate on improving the chance of luckier drops by buying Advanced Droppers. However, if you're playing live, mix up increasing the processor speed, allowing you to use the Orb Processor more efficiently. This may, you can quickly drop off your orbs and get back to collecting.
What is Rarity Factory Tycoon?
Rarity Factory Tycoon is a colorful factory simulator with a good array of power-ups and improvements available to the dedicated player. As you upgrade the speed and quality of your factory, you unlock even more exotic improvements, such as extra floors and ultra-rare orbs. While spending Robux unlocks new factory skins, speed boosts, and more.
If you're looking for codes for other games, we have a ton of them in our Roblox Game Codes post! You can also get a bunch of free stuff via our Roblox Promo Codes page.