Anime World takes the anime experience to a whole different level, putting me in the shoes of all the iconic anime characters. This incredible Roblox experience let me summon the powers of all the famous anime heavyweights like Goku, Kakashi, Monkey D. Luffy, and many more, and progress my arts of war further with each win. In no time, I was beating opponents, which I previously struggled with, by earning more power and gems and upgrading my character further.
The codes for Anime World gave me boosts in the form of free Spins, Double Power, and Double Gems, increasing the resource rate at which I earned both. They are all important in-game resources vital to the progression and skill development and will be especially useful for those just starting out as it will give them a starting boost. For more titles like this, check out Hunter x Unleashed Codes.
All Anime World Codes List
Anime World Codes (Working)
These are all the working Anime World codes.
MiniUpdate—Redeem for Spins (New)
Update1—Redeem for Spins (New)
SorryShut3—Redeem for Spins (New)
DungeonFix—Redeem for Spins (New)
SorryShut—Redeem for Rewards (New)
Dungeons—Redeem for Double Power (New)
Release—Redeem for free Spins
UPDATE1—Redeem for Double Power
1KLIKES—Redeem for Double Gems
Anime World Codes (Expired)
These are expired codes for Anime World.
3KLIKES—Redeem for Double Gems
2KLIKES—Redeem for Double Gems
500KVISITS—Redeem for Double Damage
1mKVISITS—Redeem for Double Power
100KVISITS—Redeem for Double Damage
500LIKES—Redeem for Double Power
1KFAV—Redeem for Double Damage
40KVISITS—Redeem for Double Gems
Related: Project Mugetsu Codes
How to redeem codes in Anime World
Follow the instructions below to redeem codes in Anime World.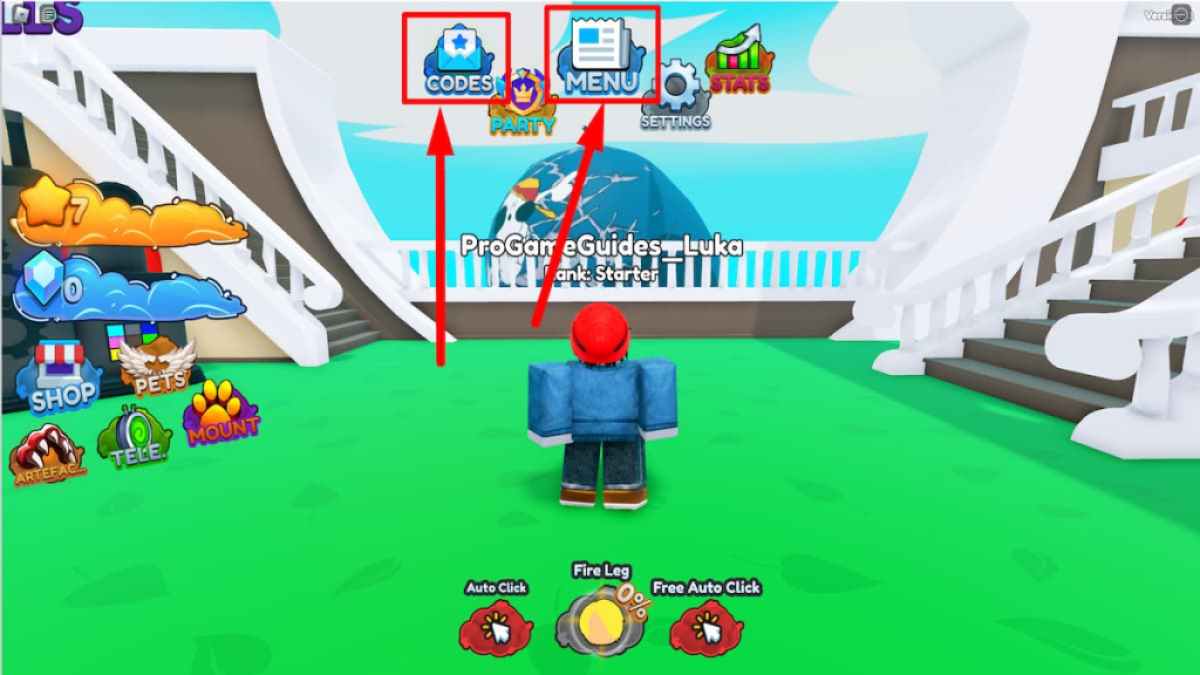 Launch Anime World on Roblox.
Click on the Menu button at the top of the screen.
Click on the Codes button to open the Codes popup text box.
Enter working codes into the text box.
Click on the green checkmark button to claim your free reward.
How can you get more Anime World Codes?
To make sure you're updated with the latest Anime world codes as developers release them, follow them on their Twitter page @ZeroGamesRBX and join their ZeRo Games Discord Server. It's always a good idea to press Ctrl+D to bookmark this page. That way, you will always stay updated with the latest codes, no matter where they appear, as we do regular updates to our code articles.
Why are my Anime World codes not working?
There could be a few reasons why your Anime World codes might not be working. The codes could be misspelled or have a missing character or an extra space. Sometimes mistakes can happen when you enter the codes manually. We always recommend you copy the codes from the Pro Game Guides webpage list and paste them directly into the game. That way, you will always ensure you enter error-free codes, saving you time and stress.
The codes could also be expired. Sometimes developers release codes during important events, like anniversaries or holidays. The codes released during this period usually last until the end of an event. Always make sure to redeem codes as soon as possible and never miss out on freebies again!
Other ways to get free rewards in Anime World
You can get more rewards in Anime World by joining the developer's official Roblox Group, Adventure X ZeRo. You will receive a Free Auto Open as a reward, with the chance to get even more benefits the next time developers decide to reward their loyal fanbase.
Be sure also to join the official ZeRo Games Discord Server and keep an eye out on the giveaways channel in the Announcements section, as developers like giving away freebies, like Full Gamepasses, to the active members on the server.
What is Anime World?
Anime World is a Roblox experience inspired by famous anime characters with a progressive character leveling system. It allowed me to gradually upgrade my damage output by beating opponents and partaking in quests. I quickly noticed leaps in my progress and never felt like the game was purposefully holding me back just to get Robux. Instead, the progression felt natural. The spins let me change my character's powers with another famous anime character's, bringing progression and a different flavor to the gameplay.
If you're looking for codes for other games, we have a ton of them in our Roblox Game Codes post! You can also get a bunch of free stuff via our Roblox Promo Codes page. And in the meantime, take a look at the latest news to stay up-to-date on all things entertainment.