The resistance doesn't stand a chance once your Death Star is fully built. Command the galaxy as you engage in epic battles between opposing fleets and collect the materials you need to make your own Death Star. This Star Wars inspired game will have you ruling over the Empire in no time and commanding your fleet to take on the rebel scum.
These codes will help you take control of the Dark side of the Force as you build your way up to Emperor. To develop your Death Star, you will need cash and items you can unlock by progressing in the game. That's why we have the latest codes for you to get that superlaser pointed straight at a rebel outpost.
If you want to join the resistance and find your way into the most extraordinary space adventures Roblox has to offer, try these codes to send you on your way into the great unknown. Check out Roblox Space Simulator 2 Codes, Roblox Space Tycoon Codes, Roblox Space Base Tycoon Codes, Roblox Space Combat Tycoon Codes, and Roblox Space Legends Codes to up your game.
All Roblox Death Star Tycoon Codes
Updated June 21, 2022

Updated this page with new info. All the latest imperial codes are here.
Roblox Death Star Tycoon Codes (Working)
SAVETHEFLEET—Claim for Supremacy Ship
THENOOBTWEETS—Claim for Auto Collect Bird
BLUEBIRD2020—Claim for Birds Nest Dropper
Roblox Death Star Tycoon Codes (Expired)
MAYTHEFOURTH—Claim for Double Saber
Roblox Death Star Tycoon FAQ
Here is everything you need to know about Roblox Death Star Tycoon codes.
How to Redeem Death Star Tycoon Codes
To claim codes for Roblox Death Star Tycoon Codes, follow the steps below: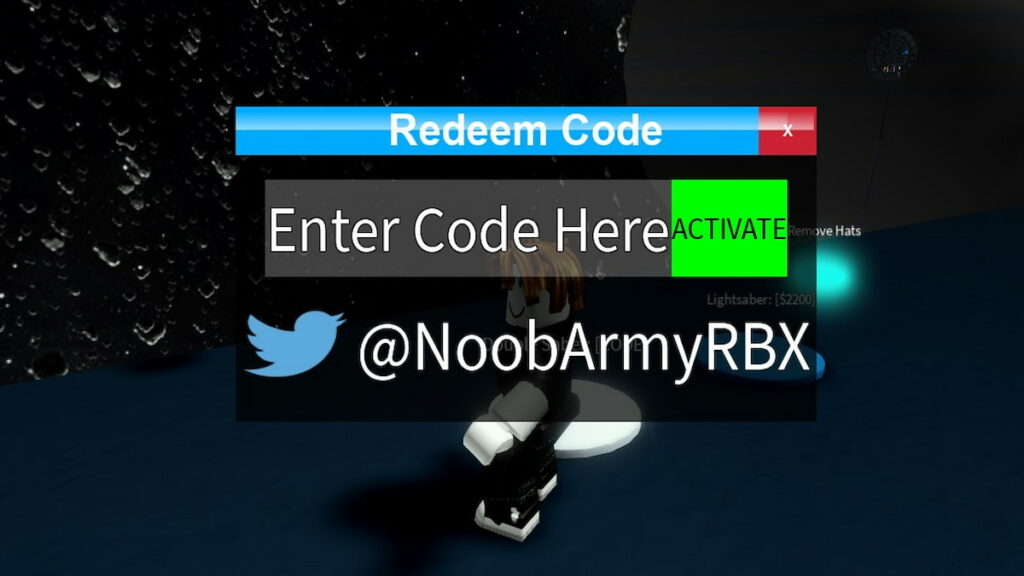 Run to the first green circle on the ground.
Step on the green circle.
Climb down the next ledge and step on all free circles that say redeem.
The code box will appear after stepping on the white circle.
Type in the code and click the button that says Activate.
How to get more Roblox Death Star Tycoon Codes
To get more Death Star Tycoon codes and stay up to date on all the new ones that drop, keep in touch with the developer, Tycoon Typhoon, by following them on their social media platforms, including Twitter (@NoobArmyRBX) and their YouTube channel (Noob Army). We always have the latest codes, too, so make sure you return to this page and claim all the latest codes.
Why aren't my Roblox Death Star Tycoon codes working?
This Roblox game is different when it comes to claiming codes. These codes can be claimed after you have stepped on enough circles at the start of the game. You cant access these codes through a menu or Twitter button.
These codes can expire, and some will only be available for a few days, so make sure you claim them while they are still live. You could also be typing the codes into the redeem box incorrectly. Make sure these codes are spelled out correctly, and leave a comment if any code in the Working section no longer works. We update this page regularly, but if you notice an expired code before we do, leave a comment below. We'll test the code and update the page accordingly!
What is a Roblox Death Star Tycoon game?
Start as a lowly commander in this Star Wars inspired game as you start to build the biggest fleet the Empire has ever seen. Take down star ships and other fleets that oppose you in the galaxy. You will want your rule to go far beyond that of the outer rim. Eventually, you will build your Death Star, and every rebel scum will fear your very name.
If you're looking for codes for other games, we have a ton of them in our Roblox Game Codes post! You can also get a bunch of free stuff via our Roblox Promo Codes page.