If you're looking for an authentic feeling Dragon Ball experience, then get ready for the Roblox Dragon Soul experience! In this action RPG you'll start as a weak version of Goku, taking on low-level thieves. But as you complete quests you'll soon level up and increase your battle skills and techniques, teaming up with others to take on huge boss mobs!
The codes you'll find below can be used in Dragon Souls to gain a variety of bonuses. These are often limited-time XP boosters that are perfect for helping you level up. But other codes may reward you with unique in-game items or combat bonuses. If you love anime-themed ARPGS, why not check out our list of the Best Roblox Dragon Ball Games.
All Dragon Soul Codes List
Dragon Soul Codes (Working)
These are all the working Dragon Soul codes.
dragonsoul—Redeem for 30 percent XP Booster for three hours (New)
Dragon Soul Codes (Expired)
These are expired codes for Dragon Soul.
20klikes—this code has expired
Related: Roblox Dragon Ball Hyper Blood codes
How to redeem codes in Dragon Soul
Follow the instructions below to redeem codes in Dragon Soul.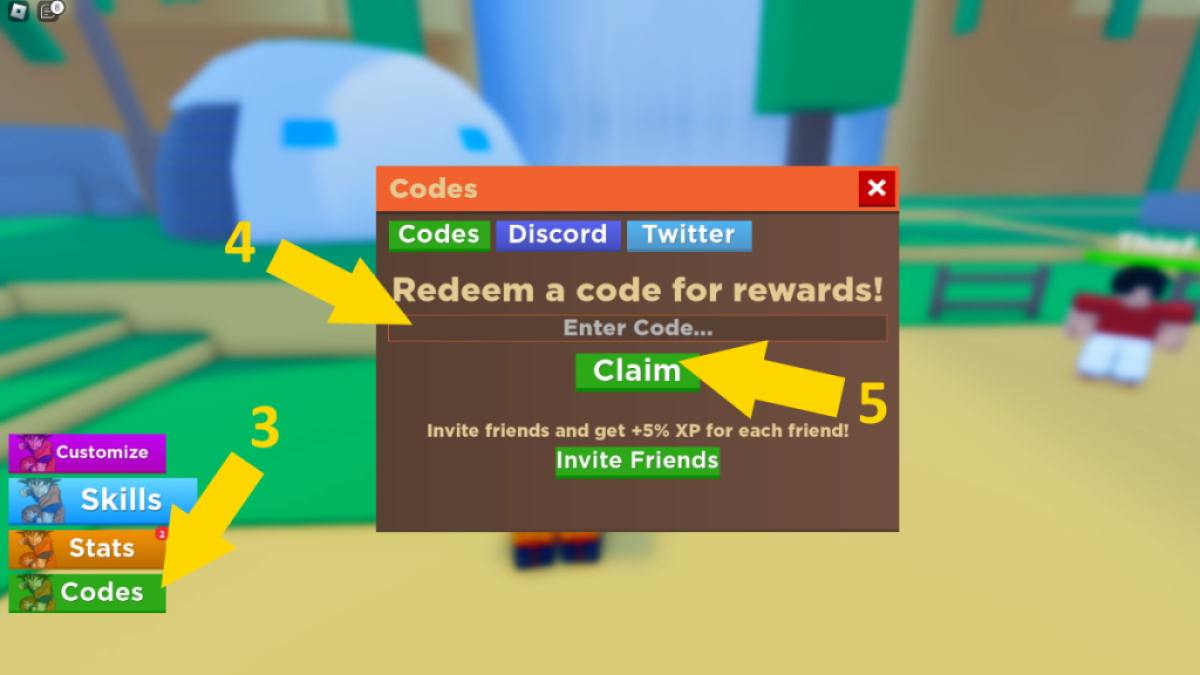 Launch Dragon Soul on Roblox.
Press M on your keyboard.
In the menu on the left bottom of the screen, click the green Codes button.
In the text box that says Enter Code…, enter the code exactly as it appears above.
Press the green Claim button to claim your reward!
How to get more codes: Dragon Soul Discord and Twitter
If you're looking for more on Dragon Soul, such as finding new codes, you might want to start by joining the developer's Novaly Roblox Group. You might also want to follow @NovalyStudios on Twitter, and become part of the Novaly Anime Discord Server. Especially keep an eye on the Discord Announcements channel for all the latest game updates.
Why are my Dragon Soul codes not working?
Dragon Soul codes need to be inputted exactly as you see them above for them to work, so we suggest you cut and paste them directly from Pro Game Guides. A mistake such as missing a capital letter or mistaking a letter or a number can invalidate them. If you know you have a code correct but it still won't work, it may have expired. In that case, you'll just have to wait for a new code to come along.
Other ways to get free rewards in Dragon Soul
The best way to get more free rewards for Dragon Soul is to follow the social media links we've given you above. Registering that you're following Novaly Studios on Twitter will earn you 1,000 Zeni, while becoming verified as a member of the Novaly Anime Discord Server and registering it in-game will earn you a 30-minute double Zeni reward boost.
What is Dragon Soul?
Dragon Soul is an anime-themed Roblox ARPG based on the popular Dragon Ball manga franchise. Explore a large open world, including the ability to fly, complete quests, and take on a variety of tough enemies as you level up. Advance to learn powerful new attacks as you master advanced battle techniques, and group up with your friends to take on huge boss mobs.
If you're looking for codes for other games, we have a ton of them in our Roblox Game Codes post! You can also get a bunch of free stuff via our Roblox Promo Codes page. And in the meantime, take a look at the latest news to stay up-to-date on all things entertainment.