If you consider yourself a good salesperson, you'll want to try out Jualan Simulator—a Roblox simulator game about selling products. Jualan is one of the few popular Roblox games that does not use English as its primary language, so you'll need all the help you can get if that is the only language you speak. To give you an edge toward becoming the best salesperson, you'll need codes to boost your stats.
With our codes list below, you can greatly increase your standing within the game by instantly acquiring significant in-game rewards. These rewards can make it easier to boost specific aspects of the game that increase the sell value of your products. They can also just outright give you valuable items and resources that you can sell for a highly marketable cost.
While you're using the codes below to master your salemanship and boost your way through the game, don't forget to check out our codes lists for other simulator Roblox games. We have the latest codes for the most popular simulator games, such as Anime Warriors Simulator, Dragon Fighting Simulator, Weapon Fighting Simulator, and Warriors Army Simulator!
All Jualan Simulator Codes List
Updated May 20, 2022

Added new code
Jualan Simulator Codes (Working)
Here's a look at all the working Jualan Simulator codes.
1M BRODI...—Redeem for free rewards (New)
HAYOGO—Redeem for free rewards (New)
IDUL FITRI—Redeem for free rewards (New)
Jualan Simulator Codes (Expired)
These Jualan Simulator codes no longer work.
LORD DZULKIPLI
Ramadhan2k22
VENTOL
Lapak_Aing
R1lis
How to Redeem Jualan Simulator Codes
Redeeming codes for free rewards in Jualan Simulator is easy.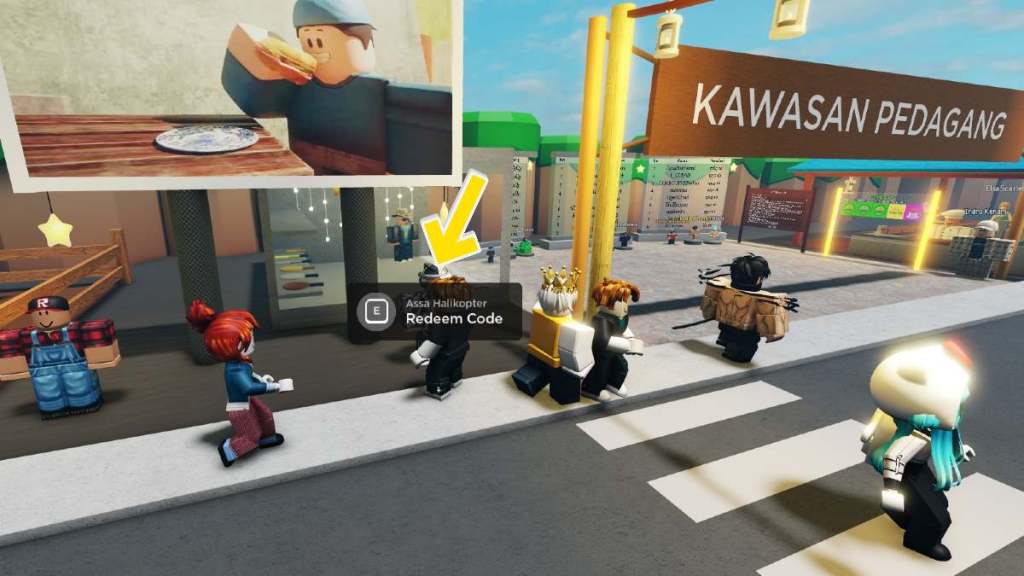 In the game, approach the character under the video screen next to the big sign that says Kawasan Pedagang.
When you're close enough to the character, press the 'E' button on your keyboard to enter the code redemption window.
In the text box, enter the code exactly as it appears in the list above.
Press the Claim button to claim your reward!
How can I get more Jualan Simulator codes?
The easiest way to get the newest codes is to bookmark this page and check for changes whenever there is an update for the game. Although they will often post new codes on the game's official Roblox page, sometimes they only provide codes to people who interact with the game's community on their Discord channel, or by following the developer on YouTube or the Group page.
Why aren't my Jualan Simulator codes working?
It's hard to determine why a code you used isn't working if Indonesian/Malay is not your native tongue. If you enter a code and it says 'Code sudah tidak berlaku', it means that the code is no longer valid (it expired). If it doesn't say that, it means there is some other issue, possibly that you entered the code incorrectly. To avoid this problem, copy and paste the code directly from our page into the code text box.
What is Jualan Simulator?
Jualan Simulator is a Roblox simulator game that is growing in popularity, even for people who only speak English. It is a simple simulator game that challenges you to become the best salesperson you can be and sell a myriad of products to grow your business. You must use your wit to play the market and use your math and marketing savvy to sell the right product to get you the biggest payouts.
If you're looking for codes for other games, we have a ton of them in our Roblox Game Codes post! You can also get a bunch of free stuff via our Roblox Promo Codes page.