Updated: September 28, 2023
We looked for more codes!
Become the fastest player in Legends of Speed. This Roblox title is about going fast and leaving the competition in the dust. Take on unique challenges as you speed to show that not only are you the fastest truly, but you can handle the speed like no one else.
Codes in Legends of Speed will give you various rewards. These have expiration dates, so make sure you use them before they expire. Below, you can find a list of available codes that will give you Gems and more in Legends of Speed.
If you have the need for speed check out these other Roblox titles, Roblox Speed Champions, Roblox Speed Runners, Roblox Speed Simulator, Roblox Sonic Speed Simulator, and Anime Speed Simulator, we have code lists so you can get ahead of the game!
All Legends of Speed Codes List
Working Legends of Speed Codes List (Active)
speedchampion000—Redeem for 5,000 Gems
racer300—Redeem for 300 Steps
SPRINT250—Redeem this code for 250 Steps
hyper250—Redeem this code for 250 Steps
legends500—Redeem this code for 500 Gems
sparkles300—Redeem this code for 300 Gems
Launch200—Redeem this code for 200 Gems
All Legends of Speed Codes List Codes List (Expired)
There are no expired All Legends of Speed Codes List codes at this time.
Roblox Legends of Speed Codes FAQ
Here's everything you to know about Roblox Legends of Speed codes.
How to redeem codes in Roblox Legends of Speed
Redeeming codes in Legends of Speed is super easy. These will give you all manner of cool prizes like steps, gems, and more. Here is how to redeem codes in Roblox Legends of Speed and receive rewards.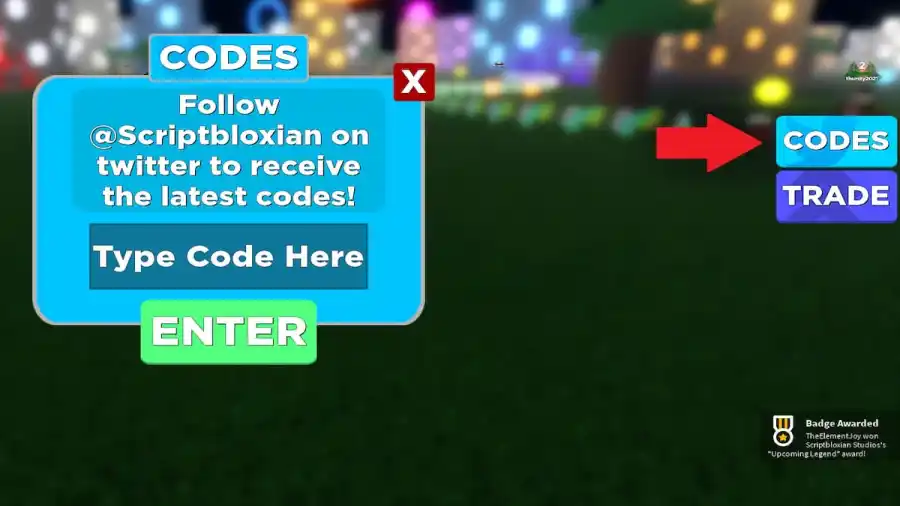 Click the Codes button on the right side of the screen.
Select the Type Code Here text box.
Input the code and hit Enter.
How to get more Legends of Speed Codes
The best way to get more codes is to follow the Legends of Speed Twitter. Here you can interact with other players and find new codes. Any codes that are released will be added to our guide here, so be sure to bookmark this page.
Why aren't my Legends of Speed Codes working?
The developer of Legends of Speed determines when new codes are released and how long they are active. Each code could have a different expiration date, so be sure to use them when they are released. If a code no longer works, verify that you have entered it correctly, it has not expired, or it hasn't been activated yet. If you notice that a code no longer works, please let us know so we can verify and update this list accordingly.
What is Legends of Speed?
Legends of Speed is a speed simulator that tasks players to compete with other players in races, complete parkour challenges, and travel through different maps alone or with friends. Use upgrades to boost your stats and get even faster to outpace your competition.
For more information on Roblox, check out Roblox TTD 3 Codes and Size Legends Codes on Pro Game Guides.