Do you want to become a Roblox entrepreneur? Then open up your PLS DONATE stand today! This Roblox experience allows you to sell your creations, Gamepasses, and more or simply ask for donations to achieve your goals. Setup up your great stand with a personal choice of slogan, make your items available, and sit back and watch as the Robux donations start coming in!
Using the PLS DONATE codes you'll find below will usually earn you in-game Giftbux (not actual Robux), but they can also give you unique one-time-use items. You'll want as many Giftbux as possible, as the more you have, the more you can improve the look of your stand, making it stand out from the rest. If you like setting up your own business, also check out Lemonade Tycoon.
All PLS DONATE Codes List
Active PLS DONATE Codes (Working)
These are all the working PLS DONATE codes.
hazem20—Redeem for 20 Giftbux (New)
plsdonatenews10—Redeem for 10 Giftbux (New)
QTN15—Redeem for 15 Giftbux (New)
Steak15—Redeem for 20 Giftbux (New)
GGLIQUATE10—Redeem for 10 Giftbux (New)
olixolix10—Redeem for 10 Giftbux (New)
Inactive PLS DONATE Codes (Expired)
These are expired codes for PLS DONATE.
There are no expired codes for PLS DONATE
Related: Milk Tycoon Codes
How to redeem codes in PLS DONATE
Follow the instructions below to redeem codes in PLS DONATE.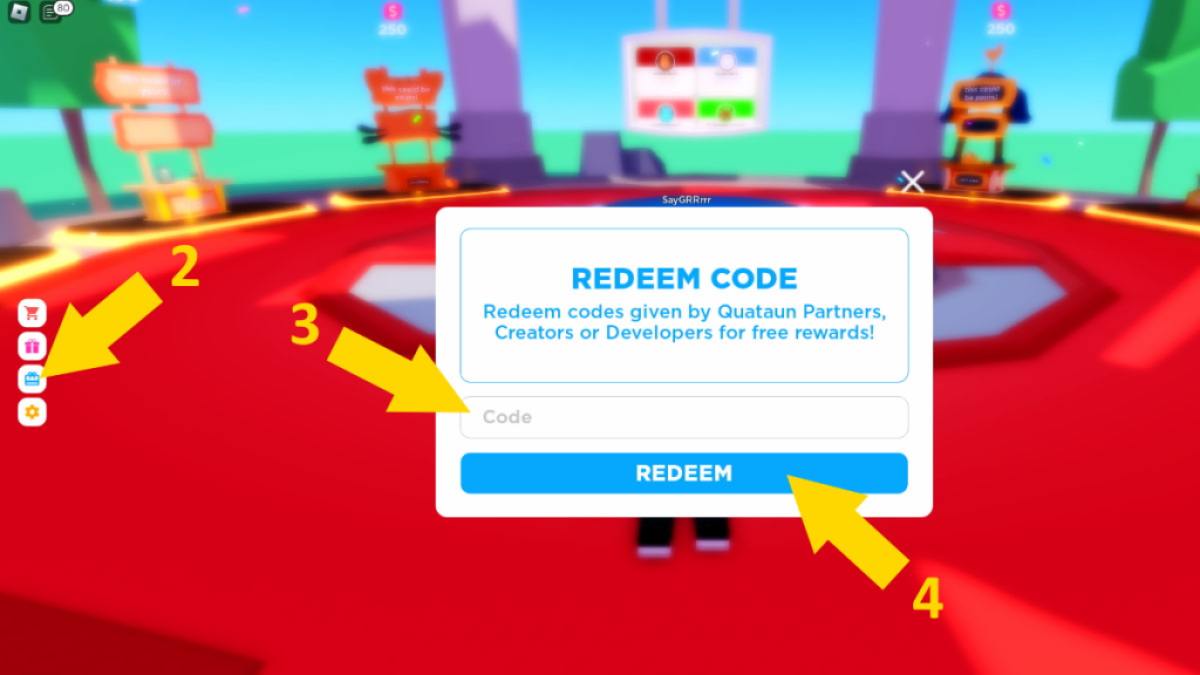 Launch PLS DONATE on Roblox.
Press the blue Redeem icon on the left of the screen.
In the white text box, enter the code exactly as it appears in the list above.
Press the blue REDEEM button to claim your reward!
How can you get more PLS DONATE codes?
If you want to find more PLS DONATE codes, we'd suggest following hazem on Roblox and also @haz3m_ on Twitter. You can also join the Quataun Roblox Group and become part of the Hazem's Discord Server. You can keep an eye on the Updates channel there for the best chance of finding new information.
Why are my PLS DONATE codes not working?
If you've tried to use a PLS DONATE Roblox code you've found above and it isn't working, ensure you've entered it exactly. Even a capitalization error or mistaking a letter for a number can invalidate a code. If cutting and pasting it directly from here doesn't fix it, the code may have expired. In this case, we can't help but check back for more codes soon, as we're always looking for new ones to donate!
Other ways to get free rewards in PLS DONATE
If you're looking for more free rewards in PLS DONATE, make sure you log in every day to put together a login streak. Simply by logging into the experience every day, you'll earn free Giftbux, starting from five per day and rising as the days go by.
What is PLS DONATE?
PLS DONATE is a Roblox experience that lets participants earn actual Robux by setting up and customizing a stand at which other players can buy their items or donate Robux. You can set up and talk to players to get them to donate or put actual items, such as Game Passes up for sale and set up the ability to keep receiving donations while offline.
If you're looking for codes for other games, we have a ton of them in our Roblox Game Codes post! You can also get a bunch of free stuff via our Roblox Promo Codes page. And in the meantime, take a look at the latest news to stay up-to-date on all things entertainment.