The big question in Raging Incidents is, which Troll will you be today? Find chests, transform into powerful new Troll forms, then shoot, smash, and blow up the competition in chaotic PVP combat! The more damage you do and chests you find, the more money you can find to buy, craft, and trade items with other players and stores. But always watch your back!
Roblox Raging Incidents Codes can be used to give a variety of free rewards, including Cups and Trolls. Cups are used by the player to get special effects, but they don't always work so be careful! Trolls are used to transform yourself into a new Troll form, which can be a powerful combat form or one built for speed, jumping, or other cool effects. If you love Roblox PVP games, also check out our 12 Best Roblox FPS Games.
All Raging Incidents Codes List
Raging Incidents Codes (Working)
These are all the working Raging Incidents codes.
THETROLLGEISCOMING—Redeem for three Acid Cups (New)
Raging Incidents Codes (Expired)
These are expired codes for Raging Incidents.
HAPPYVALENTINES23—This code has expired.
YOUGUYSSUCK—This code has expired.
50KVISITS!—This code has expired.
Related: Titan Warfare Codes
How to redeem codes in Raging Incidents
Follow the instructions below to redeem codes in Raging Incidents.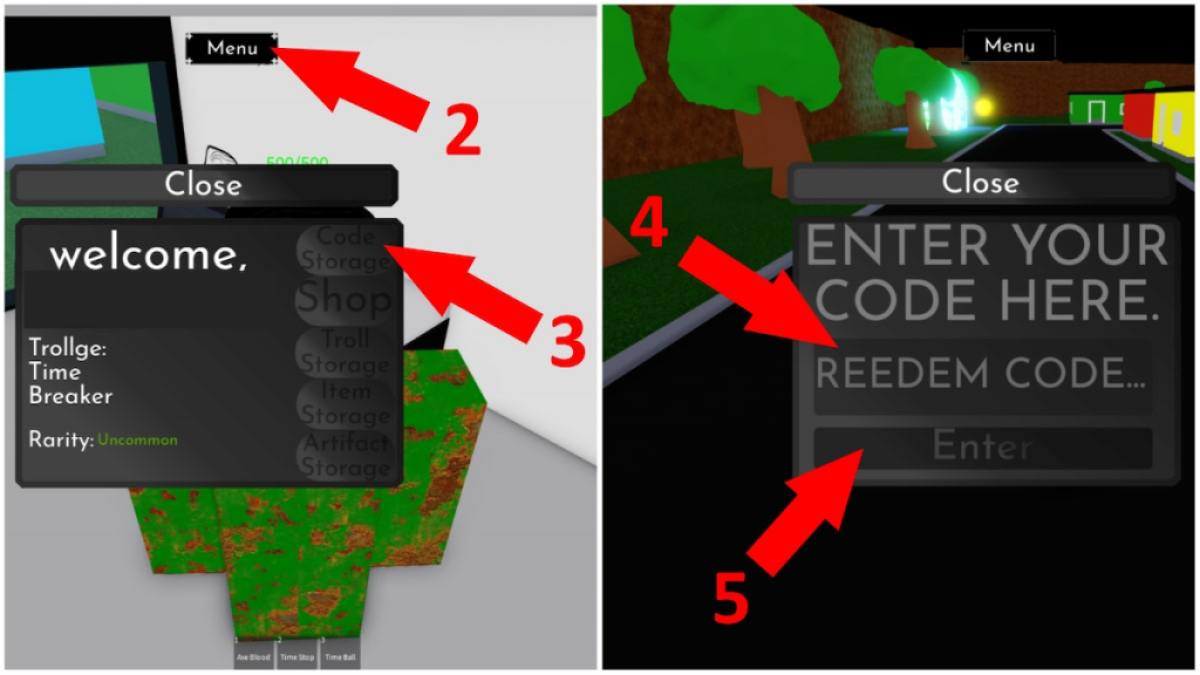 Launch Raging Incidents on Roblox.
Press the Menu button in the middle of the screen.
In the Menu, click the Code Storage button.
In the Redeem Code… text box, enter the code exactly as it appears in the list above.
Press the Enter button to claim your reward!
How can you get more Raging Incidents codes?
Want more Raging Incidents codes? You can start by becoming a member of the Trollverse Studios Roblox Group. You can also become part of the Trollverse Studios Discord Server, which has a section dedicated to Raging Incidents and includes channels for giveaways, updates, and announcements.
Why are my Raging Incidents codes not working?
Raging Incidents codes, like all Roblox codes, need to be inputted exactly as you see them here. We suggest you cut and paste codes directly from Pro Game Guides, as if you mistake a letter for a number or miss a capital letter, it won't work. If that doesn't fix it, the code may have expired. We can't help with expired codes, except to promise we'll be out there looking for codes right now and will post any new ones here when we find them.
Other ways to get free rewards in Raging Incidents
The best way to get more free rewards in Raging Incidents is to run around the town and pick up the free Wooden Chests you'll often see lying on the ground or in houses. Once you stand on one, hold down E, and it will appear in your next action number slot. Press that number, then the left mouse key, to open it. Whatever was inside will appear in the number slot, replacing the chest. You can then use the item as normal, which could be a Troll, Item, or Artefact.
What is Raging Incidents?
Raging Incidents is an always-on PVP combat Roblox experience in which players compete for dominance in a small town with no safe areas. You can find chests that contain items, some of which are Troll suits. These transform you into a different kind of troll with unique abilities, and you can change as many times as you like as you find new ones.
If you're looking for codes for other games, we have a ton of them in our Roblox Game Codes post! You can also get a bunch of free stuff via our Roblox Promo Codes page. And in the meantime, take a look at the latest news to stay up-to-date on all things entertainment.