Rise of Nations is a very different strategy-based game on Roblox because it requires critical thinking and patience, and you're in control of your own country. You lead your nation, from political and economic decisions to war with surrounding countries. You must control resource production and keep up with your technology so your nation can thrive and be successful. Even if you don't feel like taking your armies to war, you might just need them to protect your cities from threatening forces. Here are a few tips and tricks to get you started on your rise to success.
How to choose a country in Rise of Nations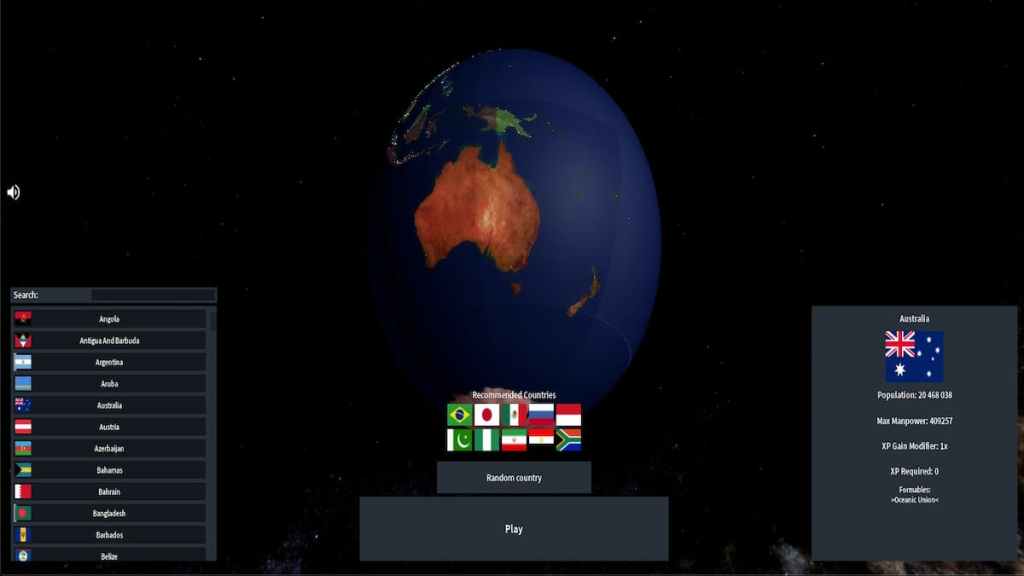 To begin your rise to glory, you must choose a nation to lead. When you join a server, there will be a list of countries on the left side and a few recommended countries in the middle. As you click on each one, it will show you its stats on the right side. This is where you will find its population size, manpower, XP modifiers, and any possible unions available in the future. Depending on the size of the server, some countries may not be available to select if others have already claimed them. Some countries also require a certain level of XP to lead. Any country is worth starting with, but you will want to find a healthy balance of manpower, population, and potential unions for a great start.
How to attack and invade in Rise of Nations
One of the most critical parts of Rise of Nations is invading other countries to gain more ground, XP, resources, and power. You can attack a city by selecting your troops and pressing on any other color block that isn't your own, or pressing the Auto-Capture on the left menu and selecting a place to capture or pressing Capture All. However, you will first need to establish a justification for war and declare war on the country you wish to attack.
How to declare war on another country
To invade another country, you must first declare war against them. This will require a justification that takes up to 75 in-game days or sometimes less, depending on the size of the country. To justify war against someone, press on any of their cities and click on their flag in the left menu. Then scroll through available options in the menu until you see Justify War. You can choose from three options: Conquest, Subjugate, and Liberation. You can click each one to read more about them and press Justify War at the bottom when you are ready.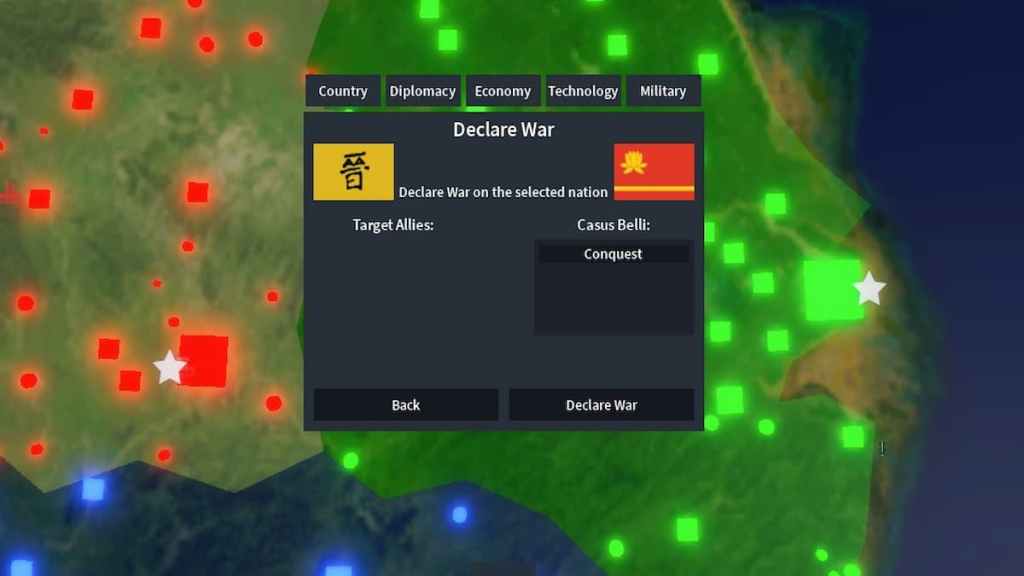 After you have justified war successfully on a country, you can then move to declare war against them. To do this, you will once again select any of their cities, press on their flag, and select Declare War from the list of actions. Select your justified reason for the attack in the list, and then press Declare War. Keep all your troops and armies close to your cities while you do this, or it will not go through. If you have done this correctly, it will notify you that you are officially at war.
How to get more soldiers
To invade a country, you will need plenty of units for your army. You can begin creating units by selecting your capital or any city and choosing the Units button on the left menu. Then you will have a list of units you can make. Keep in mind some units require specific resources to be collected first. Infantry is the cheapest and easiest unit to build a lot of. Once a decent army is created and continues to produce, you can move on to attack.
How to annex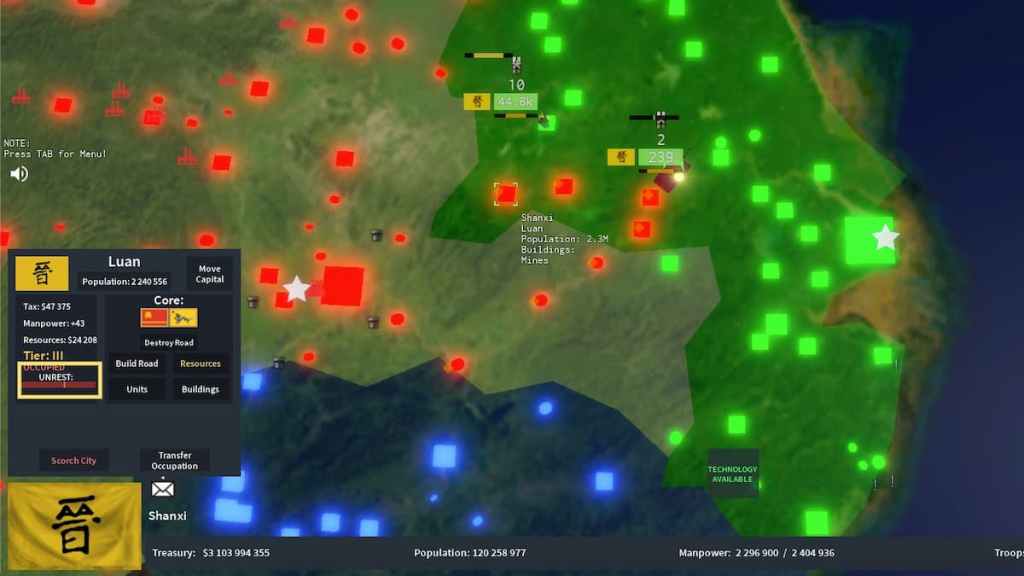 As your army begins capturing the cities of your targeted country, you will see the spaces start to turn your color, symbolizing you now have control of them. Once you completely take over all their cities and, most importantly, their capital, you can negotiate terms and sign a treaty with them. The country will then be under your control. However, notice that captured cities have an unrest meter. You will have to wait until this meter goes below the yellow line to start creating your buildings or units from them.
How to defend your country in Rise of Nations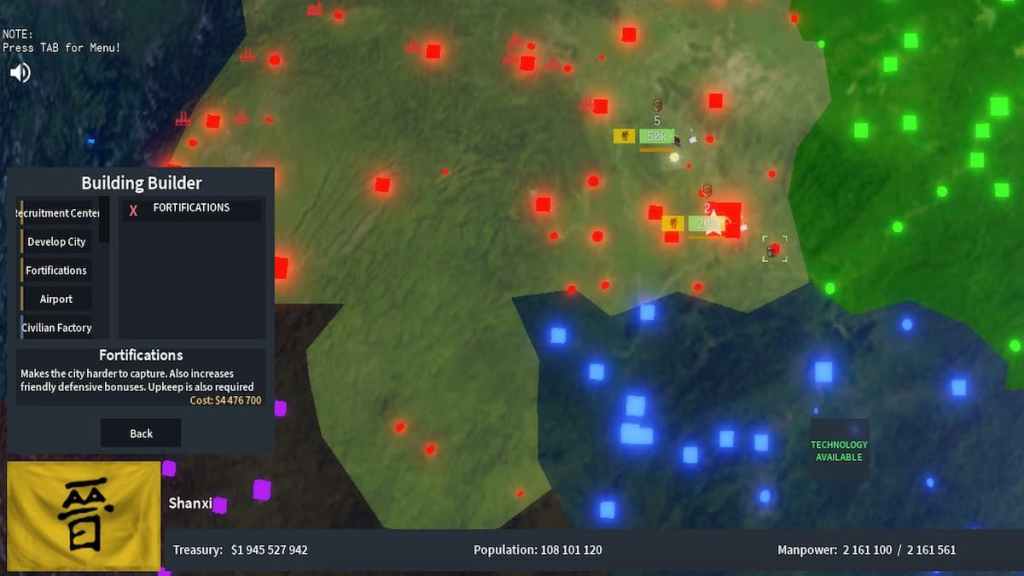 While attacking is essential to Rise of Nations, defending your own country is just as important. Others may try to threaten your livelihood and take over your cities. It's up to you to stop them from doing so and protect your people. You can create Fortifications on your locations by selecting the spot, choosing the Buildings button on the left menu, and then selecting Fortifications from the list. This makes it harder for enemies to capture it and increases defensive bonuses. It's also a good idea to keep some units nearby your capital and cities in case enemy armies push in.
How to trade resources in Rise of Nations
Resources are crucial to running a prosperous nation. Buildings, units, and other products for your country all rely on resources. While you may begin with some depending on your selection of a starting country, you will probably need to gain others. You can do this through trade. Trading with other countries allows you to gain necessary resources or sell excess resources for profit. Select your flag in the bottom left corner, then press on the Economy tab. A Resources and Trade button will be on the bottom right of the menu. This will show you a list of all resources you have or may need. Select the resource you want to trade for, and then look at the list of countries that have them. The number in brackets beside their units reveals how much they have available to trade. Type in a number, press the 1 to fill in how much you want and then press buy or sell. You will get this amount every so often with the pay necessary.
How to produce resources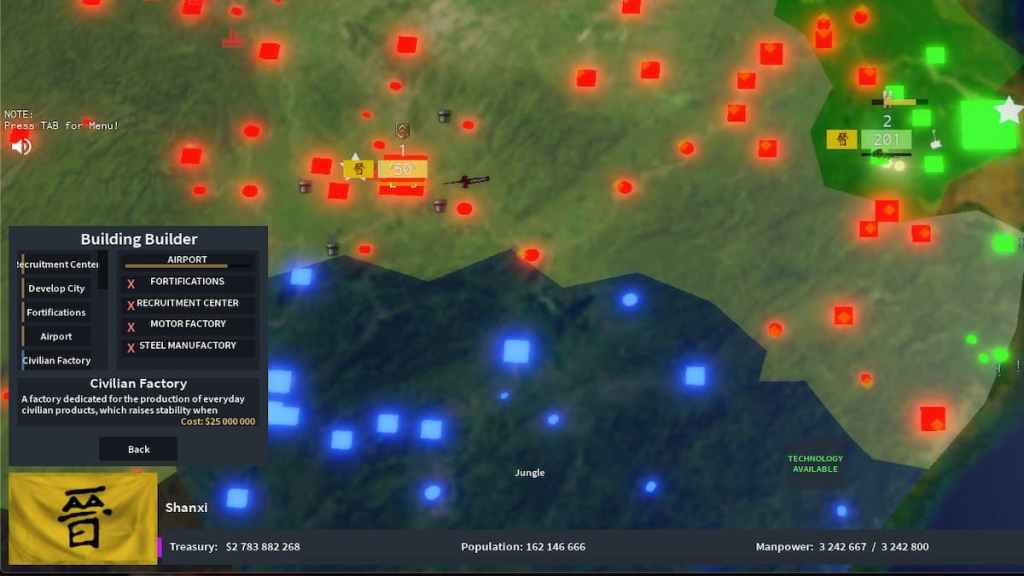 You may also be able to produce your resources for your nation to some extent. However, it may cost you more funds than trading. To do this, press one of your cities and choose the Buildings option in the left menu. In the Building Builder menu, you will have a list of available buildings you can create. Each one is capable of providing a different resource and will also cost varying amounts. Click on one from the list to begin building; once the meter is filled, it will start production.
How to research technology in Rise of Nations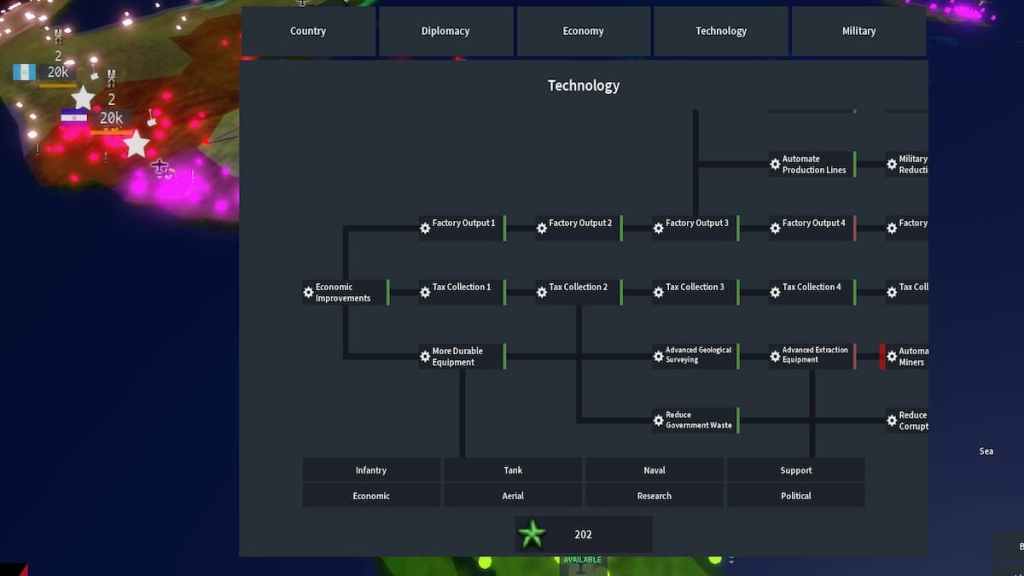 As you are trading, going to war, and doing everything it takes to keep your nation strong, you will also be gaining research points. Research points are essential to improve your technology, improve everything you build, and improve your economic and political standings. To research, click on your flag on the bottom left, select the Technology tab, and look at all the branching tech available. You can hover our mouse over each one to see its effects and how many research points it costs. The green star shows your point balance at the bottom of the menu. To upgrade a tech, press the one you want, and it will turn green when it has successfully improved.
Here are some tips and tricks for getting started in Rise of Nations. You can discover plenty of other features as you go, and will only improve as you play! Let us know if these tips helped you in the comments below.
Looking for more Pro Game Guides Roblox content? Check out our guides on How to capture Fortresses easily in Roblox Military Tycoon or Roblox Military Tycoon Codes (July 2022)!