If you ever wanted to experience what it's like to be in High School, then Roblox Robloxian High School is the game for you. In Robloxian High School players interact and attend a High School, and go to classes to learn about various things. The game also offers plenty of chances to RP, buy new houses or even own a cool vehicle or bikes. Robloxian High School even features codes that you can redeem for coins that can go towards getting new items such as cool vehicles or a new house. So if you want codes for RobloxRobloxian High School, view the working section below and redeem your free codes today!
But before you head off on a High School adventure, make sure to check out some more Roblox School games and codes. We recommend the following to check out: Roblox High School 2 CodesRoblox School Tycoon Codes, Roblox High School Life Codes, and How to Get Gems in Robloxian High School.
All Robloxian High School Codes List
Updated March 11, 2023

Added new code!
Robloxian High School Codes (Working)
Here's a look at all of the working Robloxian High School codes.
potofgold—Redeem for 500 coins (New)
mapedit—Redeem for 100 coins
Robloxian High School Codes (Expired)
These Robloxian High School codes no longer work.
RACEDAY—Redeem for 200 Gems

NOTAFOOLS—Redeem for Gems
almostspring—Redeem for 100 Gems
nottoosad—Redeem code for 100 Coins
How to Redeem Robloxian High School Codes
To redeem free and awesome codes in Robloxian High School is simple. Start by launching the game, and clicking on the Shop icon when you load in. After loading into the game, you can find the Shop icon on the right-hand side of your screen. Click the Shop icon and then search for a Codes option on the next menu. The option for codes will be on the top right of the menu. Clicking Codes will allow you to input codes into a text box that will appear after. That said, place any working code and then hit redeem. Hitting redeem will allow you to claim your new free reward in Roblox Robloxian High School.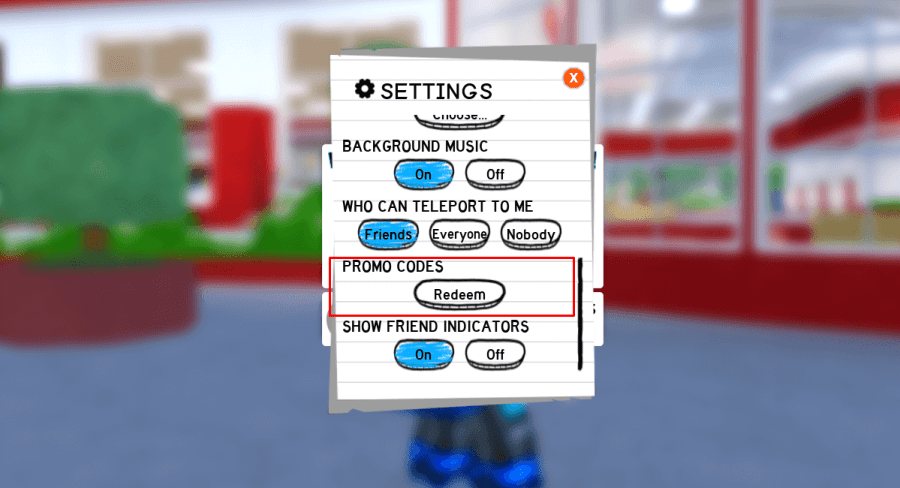 Where to find more codes for Robloxian High School?
To find more codes for Robloxian High School, you will need to check either the developer's Twitter account or the official discord for Robloxian High School. Both the discord and official Twitter accounts will have codes occasionally that you can redeem for awesome rewards in Robloxian High School. We also recommend bookmarking our page and checking back later for more codes to get added to our list.
Why are my Robloxian High School Codes not working?
If you are having issues redeeming your Robloxian High School Codes, it is most likely because the code is just expired. All codes for Roblox games tend to expire after a while and Robloxian High School is no different. So if you run into a code that gives you a code invalid or expired message, please leave a comment with the code's name and we will remove it. Other reasons why your codes may not work are because of accidental spelling mistakes or adding an extra character when you didn't mean to. Both are easy to do as codes tend to be worded similar to each other and often reward similar things.
What are Robloxian High School Codes?
Ropbloxian High Schools are special gift codes that get released occasionally by the developers. The codes are used to earn special rewards that give items Gems and coins that can be used in the game. Players can use these items to get customizable items, cars, and even in-game houses.
What is Robloxian High School?
Robloxian High School is a High School sim that allows players to live out a High School life. The game includes options to buy houses, cars, and various customization options like accessories for player homes. Players can also go to classes and learn new things to be tested on tests.
What do passes do in Robloxian High School?
Passes in Robloxian High School will reward special perks for players to use in the game. The special perks players can get vary from allowing players to be the Principal in the school or rewarding VIP, and giving various items like a Mega Yacht.
How much do passes in Robloxian High School cost?
Robloxian High School passes cost Roblux to unlock, and the price will also vary between passes with the cheapest costing 99 and the most expensive costing 1499 Robux. See the list below for all of the pass prices for Robloxian High School:
All Robloxian High School Pass Prices and Perks
Principal Powers: Allows players to become the Principal.

Chat Options: Allows players to change the chat bubble and text chat color.
VIP: Unlocks 2x Login Bonus rewards, 2 Extra Daily Quests, A [VIP] Gold tag next to your name in chat, and A Gold VIP tag above your character.
Advanced Vehicle Tuning: Allows players to tune their car's suspension, set custom body colors, and get access to more color groups and various materials.
Supercar Pack [3 Cars]: Adds better driving physics and gives full access to three new special super carts. The cars include Luxio, x50s, and a Cavallo.
Mega Yacht: Allows players to spawn a huge Mega Yacht that includes a Cabin, pool, bunk, rec room.
Party Powers: Allows players to host and schedule a party at their custom player home. Pass will also let you announce it so everyone in the server knows where the party is.
Luxury Blimp: Gives players a huge Blimp they can ride around and live in.
Starter Pack: Rewards the following items to players: Exclusive house that players can customize, Supercharger car, 1k coins.
Unlocked Avatar Editor: Allows players to change their characters using the Avatar Editor.
If you're looking for codes for other games, we have a ton of them in our Roblox Game Codes post! You can also get a bunch of free stuff via our Roblox Promo Codes page.