Many have wondered if there are Traitor! codes in Roblox and we are here to set the record straight. No, game codes do not exist in Traitor! At least not at the moment.
Traitor! Codes - Common Questions
Launched on Dec. 21, 2020, Traitor! is a social deduction game similar to the massive hit Among Us. However, this game assigns players to three different roles: Civilians, Secret Agent, and Traitors! In this game, Secret Agents serve as spies among the Civilians, except the Secret Agents are really on the side of the Traitor. This game was created by Wonder Works Studios, which was created by famous YouTuber MeganPlays.
Since the Dec. 2020 launch, Traitor! has quickly grown to stardom on the Roblox platform. The game regularly has over 2,000 daily players, over 152,000 favorites, and 10+ million visits.
We've gathered common questions below detailing common questions that have caused confusion, concerning whether or not Traitor! codes exist in Roblox.
Related: YouTuber MeganPlays featured on Forbes for growing Roblox empire
What are Game Codes?
Game codes are codes created by a Roblox game developer. They are intended to reward players with free items, which typically improve the player experience. Game codes are a feature that game developers may enable or disable. At this time of writing, Traitor! does not have the Game codes feature enabled.
Why doesn't the 'MEGANPLAYS' code count?
The 'MEGANPLAYS' code is a star code on Roblox, which is different from in-game promo codes. Star codes are used when purchasing Robux on your account. Players may input the star code before checkout, which is a nice way of thanking your favorite content creator as they receive a portion of the sale.
The 'MEGANPLAYS' star code is found on the Traitor! description. It shows up like this:
✨USE CODE "MEGANPLAYS" when buying Robux!✨
It is easy to confuse this code with an in-game promo code, however, star codes, have no direct affect on Roblox games.
Related: Roblox Star Codes (March 2021)
What about the Traitor! Spin Wheel?
You can get free in-game rewards by approaching the Spin Wheel in Traitor! While these don't count as secret codes, interacting with the Spin Wheel could result in free coins or other freebies that usually cost money. Just approach the Spin Wheel, which is located close to where all players spawn in the game.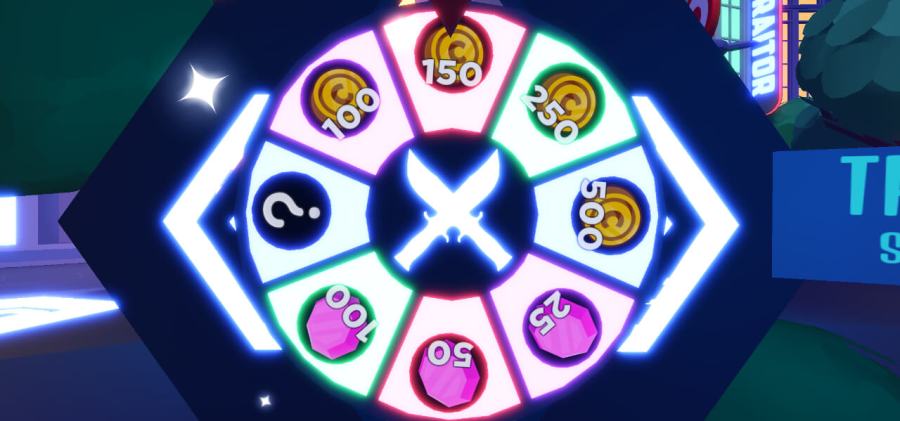 Will Traitor! have codes in the future?
As far as we know, Traitor! will not have codes in the near future. We will update this page as soon as possible if this ever changes.
Game Description & Recent Update
In Traitor there's only three roles; Civilians, Secret Agent and Traitors! Civilians must complete goals to speed up the clock and escape with their lives. While Secret Agents stay on the lookout for Traitors, who are trying to eliminate everyone.

TRAITOR FAIRGROUNDS UPDATE!
New Traitor Fairgrounds Map!
Unlock the New Clown Hammer Weapon!
New Mystery Wheel Prizes & New Mystery Weapon!
New Weapon Crate Arrives Friday, March 5th at 2 PM EST!
---
Did we miss any important Traitor! codes questions? Ask us below in the comments and we will do our best to find the answers!
If you're looking for codes for other games, we have a ton of them in our Roblox Game Codes post! You can also get a bunch of free stuff via our Roblox Promo Codes page.