This Anime inspired game from the hugely successful Anime One Piece is a game where you need to complete tasks and help in a world with foes and dangers at every corner! Do you want to be a sword master like Zorro or a brawler like Luffy? You can choose the way you want to level yourself up in this game. To get those powers and trounce bandits, you will need these codes.
These codes will give you access to gems and spins for perks. Gems will allow you to level up and start equipping faster and deadlier weapons. Spins for your perks will allow you to add perks to your character so that you can get boosts and power-ups to defeat enemies that may be too high for your current level.
If you enjoy this Roblox game from your favorite Anime try these titles and codes and dig up that booty! A One Piece Game Codes, One Piece Bursting Rage Codes, Roblox One Piece Rose Codes, and Roblox Da Piece Codes.
All Roblox True Piece Codes
Updated June 20, 2022

Updated this page with new info. Come back for the latest Roblox True Piece Codes!
Roblox True Piece Codes (Working)
There are currently no working codes.
Roblox True Piece Codes (Expired)
100KMEMS—Claim for 3 Perk Spins, 30 Gems, and 1 Hour Boost Drop
10MILLVISITS—Claim for 3 Perk Spins, 1 Race Spin, and 30 Gems
GIMMIEFRUIT—Claim for 30 Gems
SORRYFORSHUTDOWNS—Claim for 5 Perk Spins
PERKSHOWNOW—Claim for 5 Perk Spins
FREESPINS—Claim for 5 Perk Spins
TRUEPIECEISHERE—Claim for 5 Perk Spins, 2 Race Spins, 1 Hour XP Boost, 10 Minute Drop Boost, and 100 Gems
WELOVECODES—Claim for 1 Race Spin and 30 Gems
5KTRUELIKES—Claim for 5 Perk Spins, XP Boost, and 30 Gems
2KTRUELIKES—Claim for 30 Gems and XP Boost
1KTRUELIKES—Claim for 30 Gems and 2x Drop Boost
Roblox True Piece FAQ
All your questions about Roblox True Piece are answered below.
How to redeem Roblox True Piece Codes
Claim your Roblox True Piece Codes with the following steps.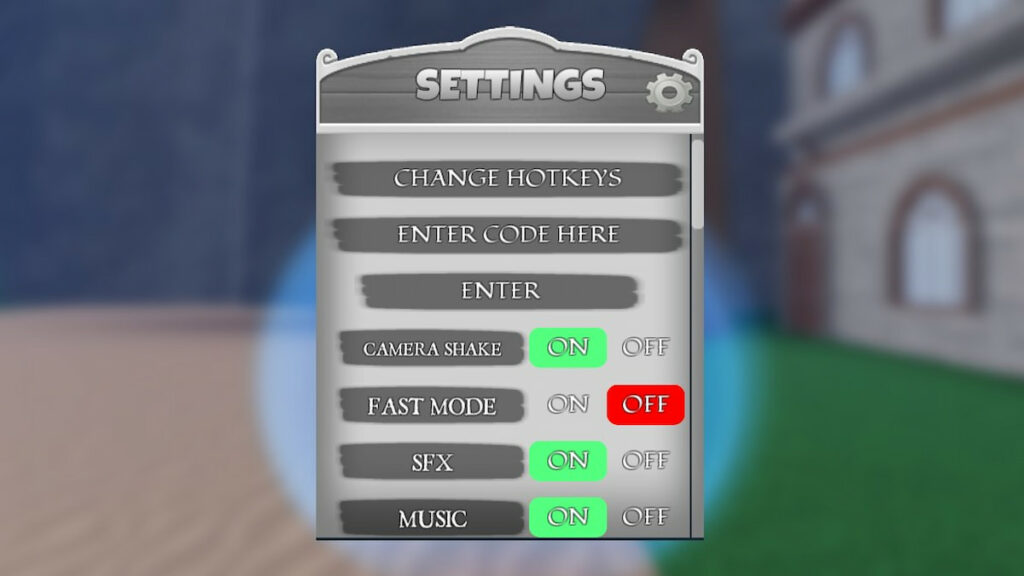 Enter the game.
Click on the Menu Cog in the bottom right of the screen.
Enter the code into Enter Code Here box.
Click the Enter box underneath to claim the codes.
How to get more Roblox True Piece Codes
To get up-to-date codes for Roblox True Piece, you can follow the developer DivineTempest on Twitter @truedamagegames or join them on their True Piece Discord Server. We have the latest in all Roblox codes, so save this page and come back to find all the codes you need.
Why aren't my Roblox True Piece codes working?
The developer for Roblox True Piece has not posted a new code in a while, so there are no active codes currently. Across all Roblox games, several things you do could stop you from claiming the codes you need.
You could be typing the codes in incorrectly. Make sure your grammar and spelling are correct when typing it into the redeem code box. As you can see, these codes are time-sensitive and need to be redeemed as soon as possible to get those rewards you need to progress in the game.
What is a Roblox True Piece game?
Roblox True Piece is a click fighting game where you need to explore an open world to level up and become stronger. Help villagers fight bandits and do many other quests similar to your favorite Anime One Piece. The more you level up, the better weapons and powers you can equip. Rule the seven seas and become the pirate that all your enemies will shiver in their boots for.
You can also get more free codes to help you in all your Roblox adventures by going to the Roblox Promo Codes page. We have you covered when it comes to all things Roblox and Roblox Anime!