Which friend will you choose to yet in Roblox Yeet A Friend? Use your strength to throw one of your Roblox friends as far as you can to earn the most Energy! When the throwing intermission comes, spend that Energy to hatch fantastic pets that increase your throwing strength. Eventually, you'll have enough fame to open up new throwing areas and even rebirth as a more powerful thrower!
Yeet A Friend codes give you free Energy or Unique Pets. Pets are crucial in helping you throw further to win more Energy. While Energy completes the circle, allowing you to hatch out better pets! If you love Roblox racing games, you should also check out Ski Race Codes.
All Yeet A Friend Codes List
Yeet A Friend Codes (Working)
These are all the working Yeet A Friend codes as of 5/21/23.
Nightmares—Redeem for a Boost (New)
FreeStars—Redeem for 750 Gems
Alien—Redeem for 412 Energy
Yarrr—Redeem for a Power Boost
Yeet—Redeem for 412 Energy
Release—Redeem for 412 Energy
Trading—Redeem for Spider Pet
Atlantis—Redeem for 1030 Energy
OneThousandLikes—Redeem for 412 Energy
Yeet A Friend Codes (Expired)
These are expired codes for Yeet A Friend.
There are no expired codes for Yeet A Friend
Related: Skydive Race Clicker Codes
How to redeem codes in Yeet A Friend
Follow the instructions below to redeem codes in Yeet A Friend.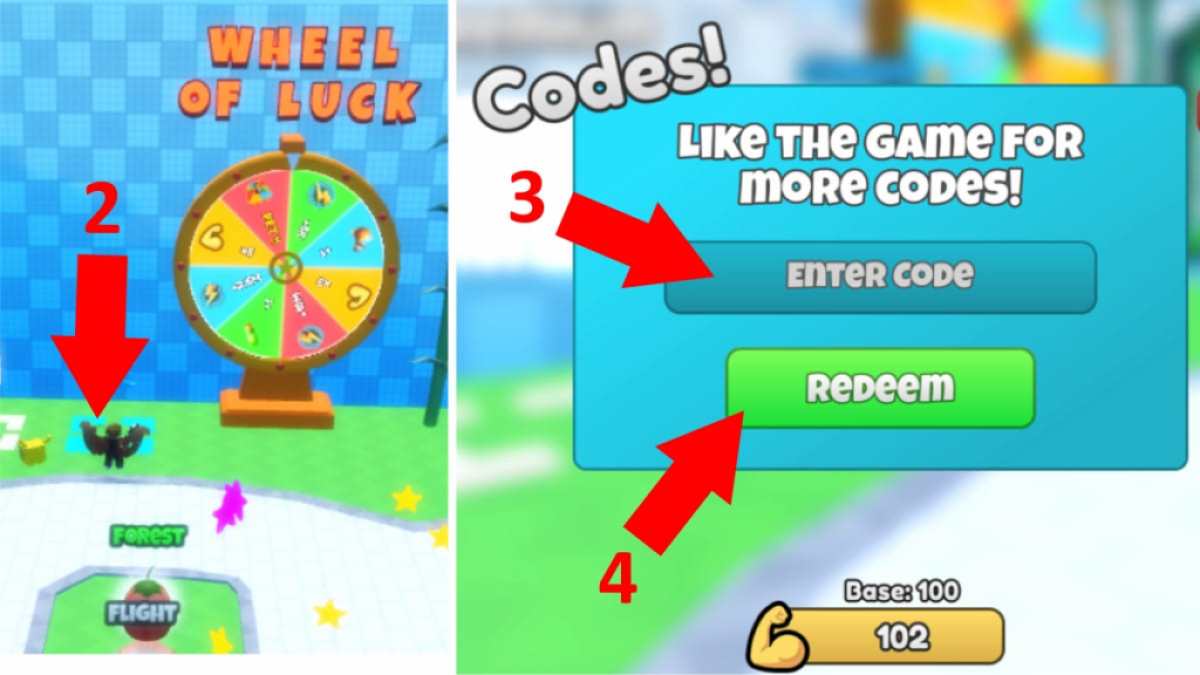 Launch Yeet A Friend on Roblox.
Walk to the CODES Twitter bird location next to the Wheel of Luck.
In the pop-up text box saying ENTER CODE, do so as it appears in the list above.
Press the green Redeem button underneath to claim your reward!
How can you get more Yeet A Friend codes?
If you're looking for even more Yeet A Friend codes and information, start by getting involved at the Low Effort Studios Roblox Group. You'll probably also want to become part of the Yeet a Friend Discord Server, which has dedicated channels for codes, information, and announcements.
Why are my Yeet A Friend codes not working?
Are you having trouble with one of our Yeet A Friend codes above? First, remember any small typo will invalidate a code, so try cutting and pasting it directly from here if you haven't already. If it still won't work, it has likely expired. There's nothing we can do to fix that, so let us know in the comments so we can update here. Then we'll head out on the hunt for more codes, so check back here soon.
Other ways to get free rewards in Yeet A Friend
A great way to push towards more free rewards in Yeet A Friend is to like the game on its Roblox page. The developers say that new likes targets will be rewarded with more codes, giving free rewards such as free pets. Plus, if you're a member of the Low Effort Studios Roblox Group (linked above), you can also pick up your free reward from the green Group Chest. Also, remember to spin the Wheel of Luck in the lobby every day to get a free reward, including pets, energy, or strength. While you're there, you can run around collecting Strength Stars to boost your throwing power.
What is Yeet A Friend?
Yeet A Friend is a classic AFK Roblox racing game, with the thematic twist being that you throw one of the players on your Roblox Friends list as far as you can gain Energy. Energy is spent on pets to increase your strength, letting you throw further until, eventually, you can spend big to either open up new, lucrative throwing areas or rebirth for permanent character improvements.
If you're looking for codes for other games, we have a ton of them in our Roblox Game Codes post! You can also get a bunch of free stuff via our Roblox Promo Codes page. And in the meantime, take a look at the latest news to stay up-to-date on all things entertainment.