The Frozen Dimension, which arrived in Update 20 for Blox Fruits, contains cool high-level content for players seeking a real challenge. Below, you'll find everything you need to know about the Frozen Dimension in Blox Fruits. 
I'm sure most players will be looking for the Frozen Dimension to take on the Leviathan raid boss and get their hands on the Sanguine Art style. As you'll soon learn, the Leviathan is an elusive beast, and you'll need to meet a couple requirements before it will spawn.
Where is the Frozen Dimension in Blox Fruits?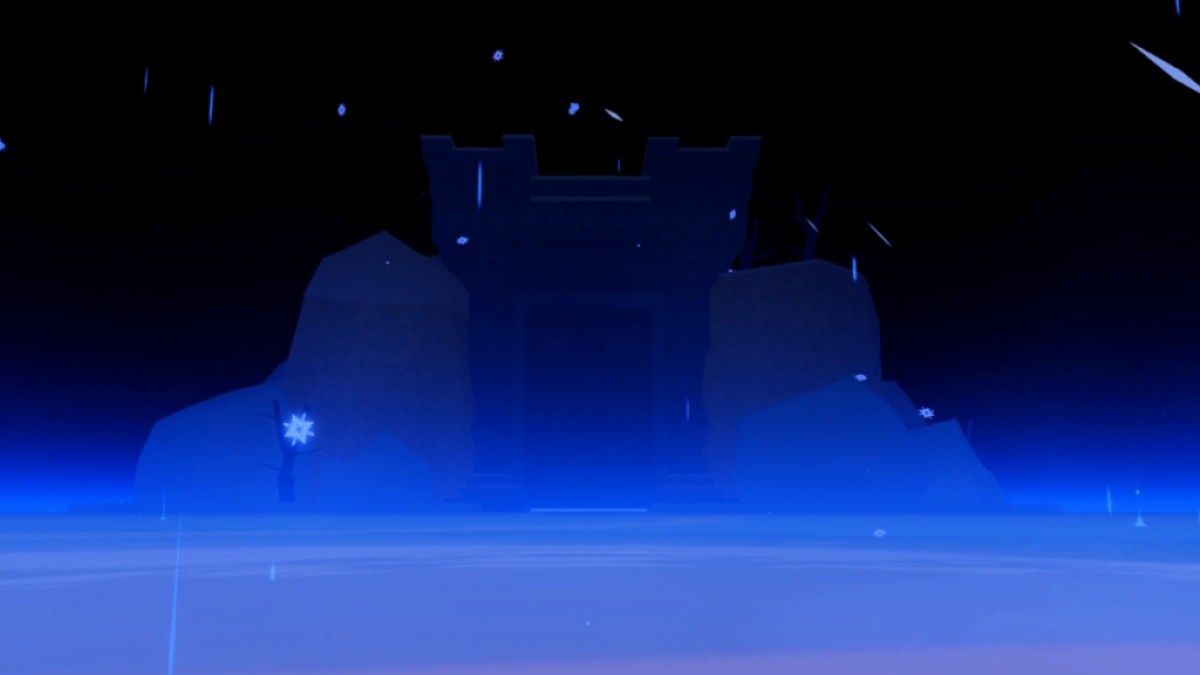 The only way to access the Frozen Dimension is to join a party of at least five players. Lurking inside the Frozen Dimension is the Leviathan, a raid boss, so you'll need a strong group of players to defeat it. Once you've teamed up with some friends, head to the middle of the sea on the outskirts of the new Tiki Outpost island. You'll see boats spawning at the island; from there, head to the other side of Tiki Outpost and directly out to sea until you hit a danger level of five to six. 
Related: Blox Fruits Codes – Updated Daily!
The Frozen Dimension is a rare spawn, and the Leviathan has a cooldown timer once defeated, so you may have to wait a while before the dimension spawns for you. I haven't found accurate information about the Leviathan spawn rate yet, but it seems to be pretty low, even for larger parties.
Defeating the Leviathan is the only way to get the Leviathan's Heart, which can only be collected at Tiki Outpost by harpooning the Heart with the Beast Hunter boat and hauling it back (all players will get the Heart). Once you have the Heart, take it to Shafti in the Third Sea to learn the Sanguine Art style.
For more on Roblox Blox Fruits here at Pro Game Guides, check out Best Fruits in Blox Fruits – Tier List, Blox Fruits Leveling Guide, and more!