The Royale High New Year's quests for 2022 have officially been released. Similar to the 2021 New Year's Quests, players are attempting to earn the coveted Midnight's Strike Popstar set! There are a total of six quests to be completed, with each quest awarding a different part of the set. In this guide, we'll be walking you through how to earn the Midnight's Strike Popstar Performance Skirt by completing the Bunny quest.
Getting started
To begin the Bunny quest, you'll first need to locate and speak with the NPC JamJooJoo. This NPC can be found outside of the Jamoncii & Calin Co. boutique in the New Year Realm.
Upon speaking to her, JamJooJoo will confide in you that all of her bunnies have run away, and that she's worried about their return. To help JamJooJoo, you must assure her that you will search for her 25 bunnies and safely bring them back to her. Once you've done this, the bunnies will begin to spawn around the map.
Bunny locations
Though the specific locations are different for everyone, the general area where all 25 bunnies spawn is the same. It's best to search up and down the street in front of JamJooJoo, specifically around the train tracks at each of the street's ends, to collect the most bunnies in the shortest amount of time.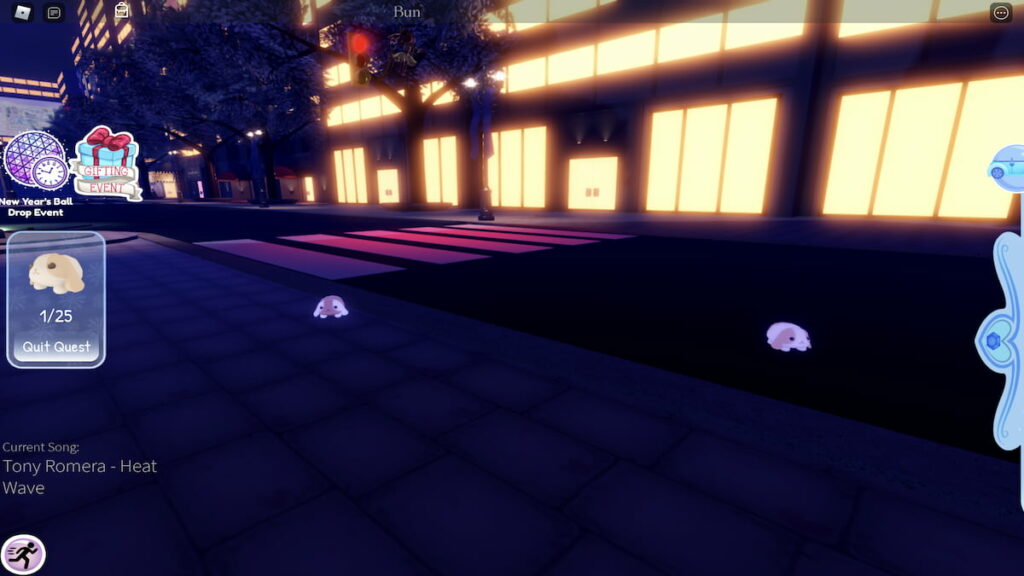 There are a total of six different bunny variations to keep your eye out for, with the black-colored bunnies being the hardest to see due to the environment's night-time setting. Luckily, and sort of creepily, the eyes of the black bunnies are bright red, so it shouldn't be too hard to spot them once you face them head-on.
A screenshot featuring all of the bunny colors can be found below.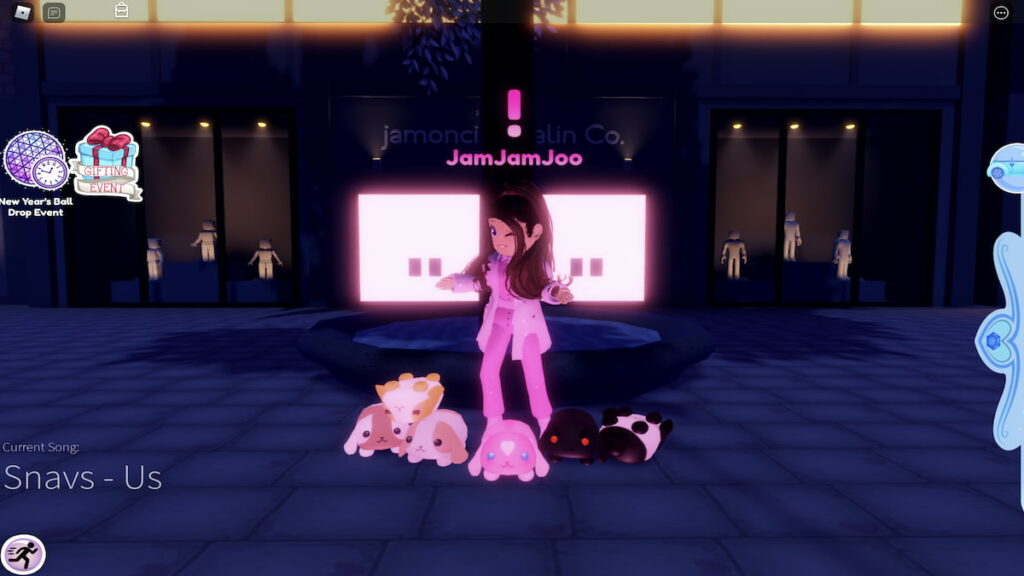 Prize
Once you've collected all 25 bunnies, return to JamJooJoo and speak with her once more. Upon doing so, she will thank you for your efforts and award you with the Midnight's Strike Popstar Performance Skirt!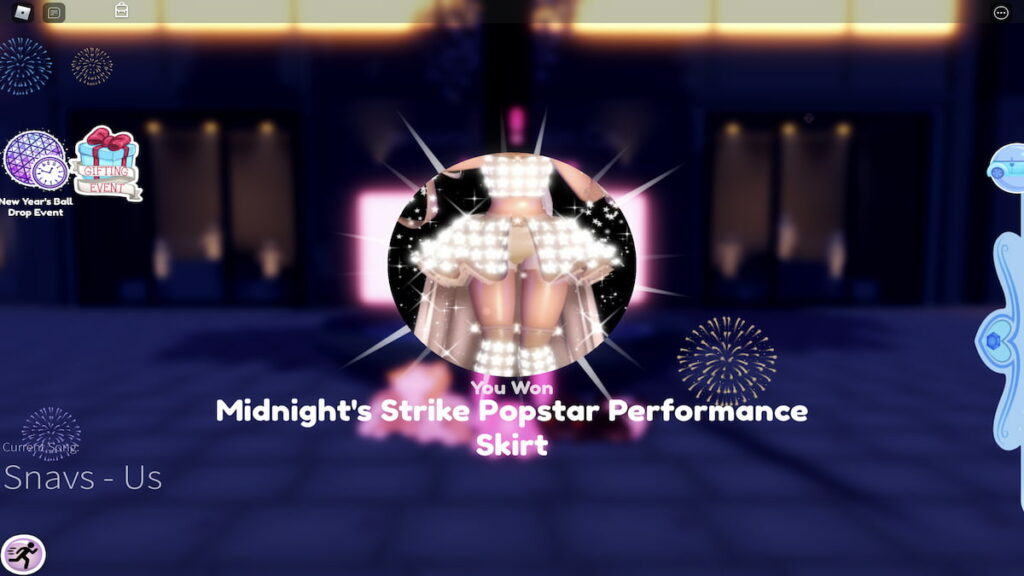 Looking for more help with the New Year's Quests? Check out our guides on collecting all of the seashells in Roblox Royale High or all of the paint locations in Roblox Royale High!