Saints Row 2022 gives players a lot of choices regarding expression and character customization. One fun way that players can make their characters unique is through the emote mechanic. When players make a character, they can choose to equip two emotes.
How to use emotes in Saints Row 2022
To use emotes in Saints Row, players on console need to hit left and right on the D-Pad. This will cause their character to perform the emote that corresponds to each button. PC players can achieve the same thing by hitting the C and V Keys on the Keyboard.
Related: How to create a custom difficulty level in Saints Row (2022)
How to unlock more emotes in Saints Row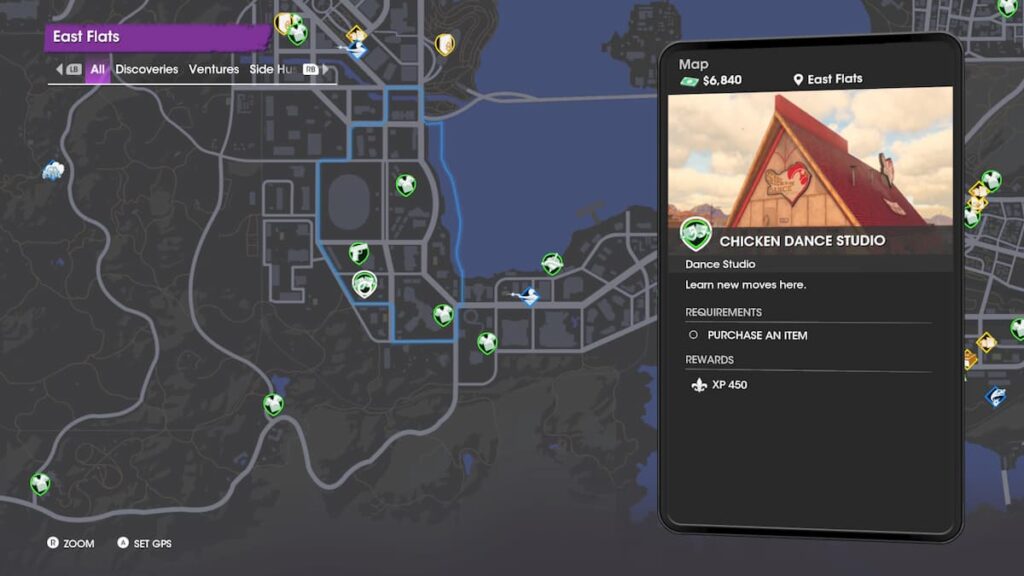 To unlock more emotes as early as possible, players should head to the Crazy Chicken Dance Studio at the location marked on the map above. You can reach this location soon after the tutorial level is complete.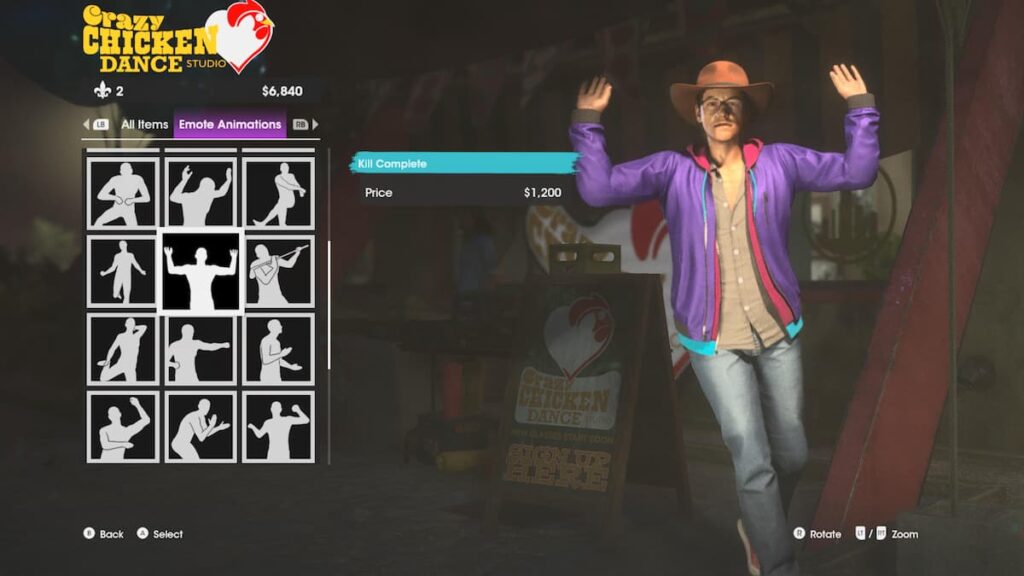 Once at the Crazy Chicken Dance Studio, players can purchase new emotes ranging from $1,200 to $30,000, some of which cost as much as a new weapon. This can be a hefty fee at the beginning of the game. There are many options, so players should take their time when choosing.
Interested in other helpful Saints Row guides? Check out All Saints Row 2022 Trophies on PRo Game Guides!