There are loads of demons, Yokai, and other nasty critters to kill in Shadow Warrior 3. But you may have also noticed another creature hopping around. As you play, you will come across various white and black rabbits.
Like anything else in the game, the rabbits are killable, which may leave you wondering if you should kill them or not. That is up to you as they don't seem to have much effect on gameplay. So it depends on if you can stomach their cries of pain!
What does killing rabbits do in Shadow Warrior 3?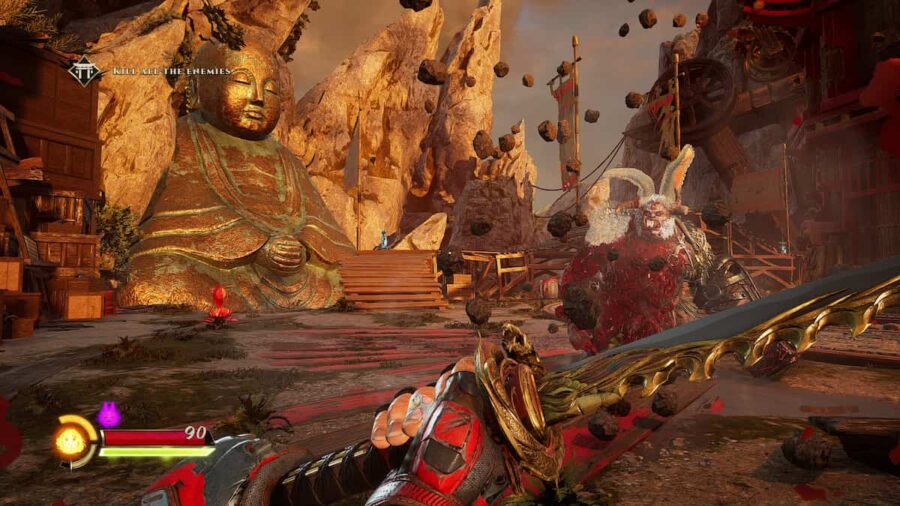 Killing rabbits in Shadow Warrior 3 doesn't seem to affect gameplay much at all. A purple rabbit icon will appear over your health, and some enemies with be wearing bunny ears when you fight them. We are not entirely sure, but it did seem that enemies became tougher while this icon was active.
Previous games would spawn a demonic rabbit that you would have to fight after killing rabbits. However, this never happened in our playthrough, no matter how many of them we killed. So the choice is entirely up to you!
For more information on Shadow Warrior 3, check out How to do a Finisher in Shadow Warrior 3 and How to switch weapons in Shadow Warrior 3 on Pro Game Guides.