There are tons of mods for The Sims 4, especially ones that give you more power with decisions in-game. There are popular mods like MC Command Center, but also other well-loved script mods like the UI Cheats Extension Mod. All are relatively simple to obtain once you get the steps down. Here's how.
How to Install UI Cheats Extension Mod for The Sims 4
It's very easy to download and install mods in The Sims 4, and the UI Cheats Extension Mod is no different. Just follow these steps and get to using your mod in no time:
Download the UI Cheats Extension Mod from the Weerbesu Patreon page. Scroll to the bottom of the blog post (above the comments) and click the blue zip file link to download.
After downloading the file, unzip the folder and move all files to your Mods folder within The Sims 4 section on your PC files.
Make sure you have Script Mods Enabled in your Game Options in The Sims 4 settings.
You're ready to play your mod!
Related: How to do the Money Hack in Sims 4
How do you use UI Cheats Extension Mod in The Sims 4?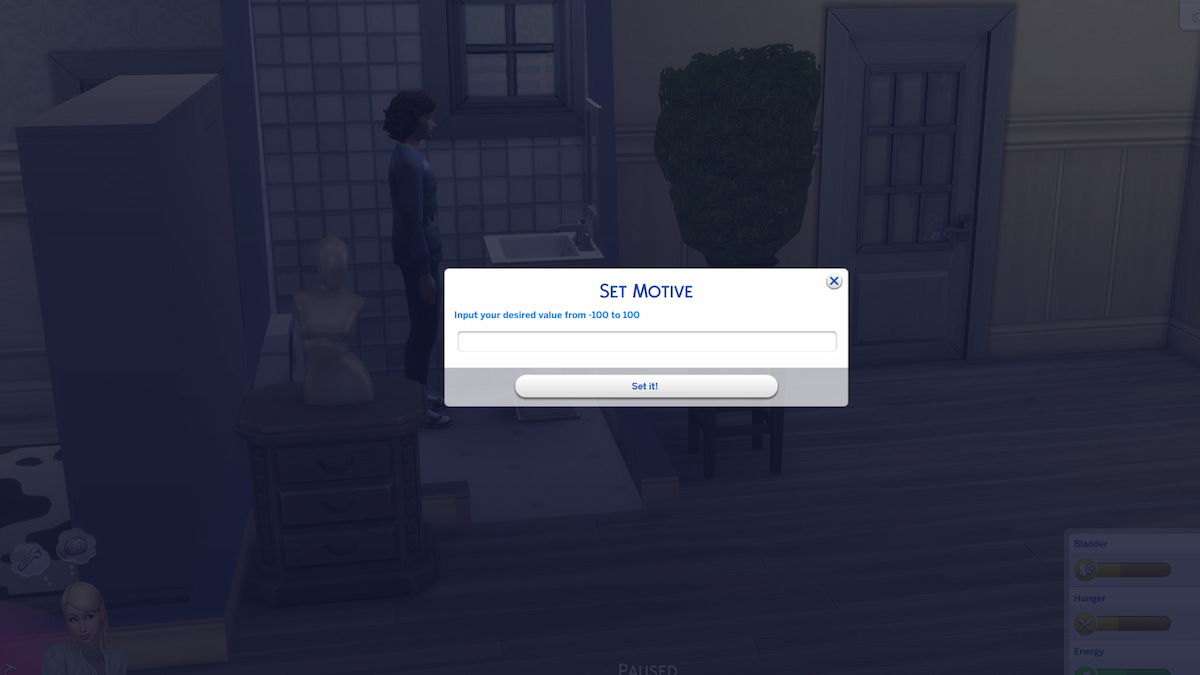 The UI Extension Cheats Mod is a script mod in The Sims 4, meaning it changes or adds aspects of gameplay. This one allows you to use cheats in-game as UI options rather than having to type in the cheats into the command text box. From aspirations to spells, there's a lot you can cheat with the mod. Right-click (or left in some cases) any applicable icon to change its status. Some examples include:
Right-click the weather icon to change the current climate.
For 1,000 Simoleons, left-click your balance amount. Right-click to set a certain amount.
Find another Sim and right-click on them to alter their relationship.
Right-click on needs to fulfill them.
For careers, right-click on features to alter them.
Want to read more about The Sims 4? If so, check out Sims 4 Free Build Cheats – Best codes for easy building on Pro Game Guides.