There are many unlockable upgrades for players to obtain in Slime Rancher 2, but one of the most important is the Resource Harvester. This is the first upgrade that players should aim for when they start on Rainbow Island.
How to unlock the Resource Harvester in Slime Rancher 2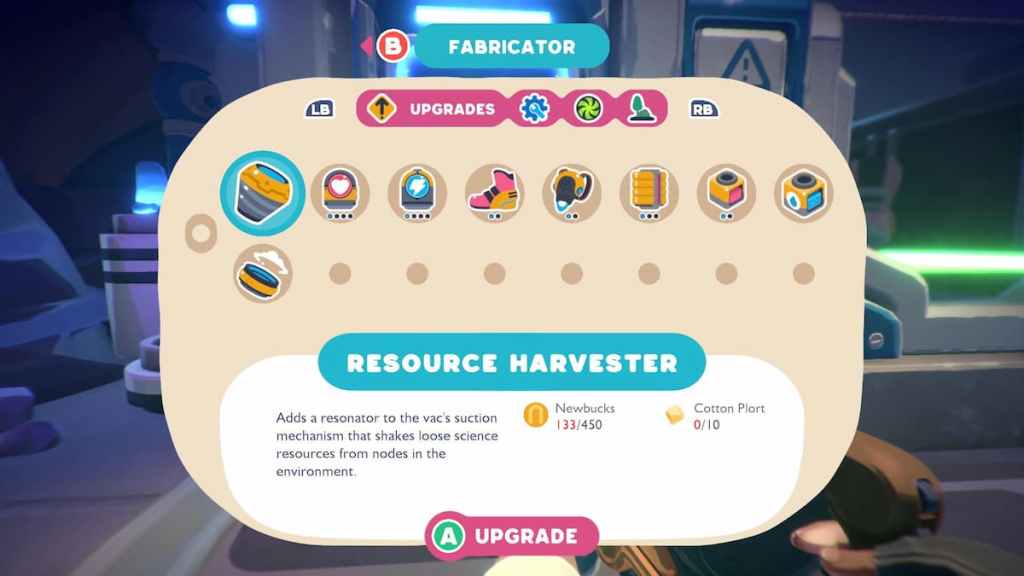 The Resource Harvester is one of the easiest Upgrades to unlock, and that's because it is the most important one to grab in the early game. The Cotton Plorts can be obtained in the first areas of the Rainbow Fields, and the Newbucks will come as players progress through their Slime farming journey.
450 Newbucks - Obtained by selling Plorts at the Plort Marketplace.
10 Cotton Plorts - Obtained by feeding Cotton Slimes.
What does the Resource Harvester do in Slime Rancher 2
The Resource Harvester is extremely important in Slime Rancher 2 and will allow players to harvest the many different natural resources found in the Rainbow Islands. The resources gathered using the Resource Harvester are required to make other upgrades like the Jetpack and the Dash boots, so it's important to grab this one early on.
Related: What difficulty options should I choose in Slime Rancher 2?
Where to Unlock upgrades in Slime Rancher 2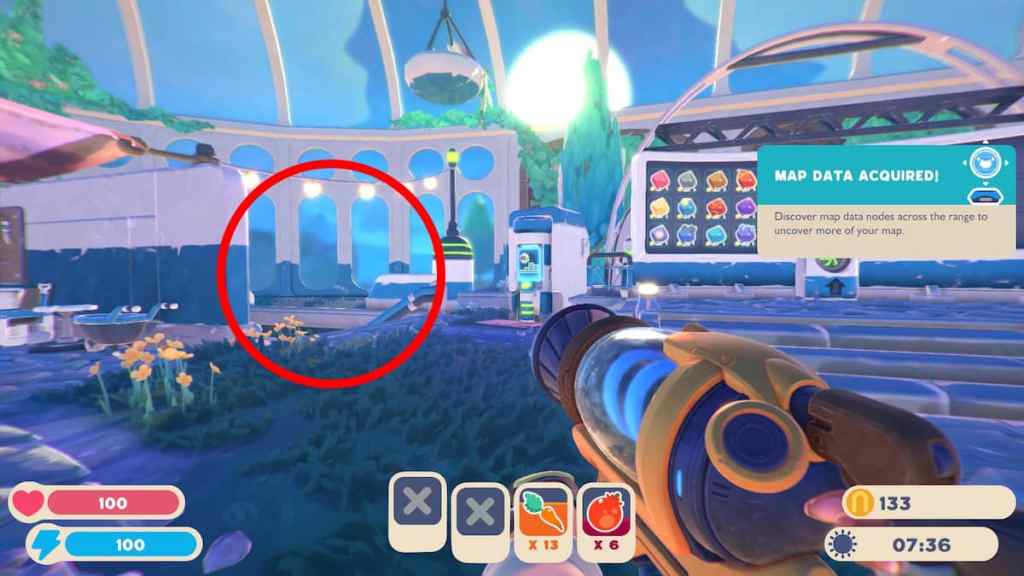 Players can unlock all of these upgrades once they have found the Fabricator. The Fabricator is located down a dark set of stairs to the left of the Plort Marketplaces shown in the image above. It can be extremely easy to miss but is a vital location throughout the game.
Interested in other helpful Slime Rancher 2 guides and want to read more? Check out All Map Data Node locations in Rainbow Fields in Slime Rancher 2 on Pro Game Guides!