The world of Slime Rancher 2 features various types of slime for players to identify and tame. While Pink Slimes are the most commonly found creatures on all the islands, there are certain species like Ringtail Slimes that are harder to come across. To make things easier for you, we've highlighted all the possible locations where these creatures spawn in Slime Rancher 2.
Ringtail Slime location in Slime Rancher 2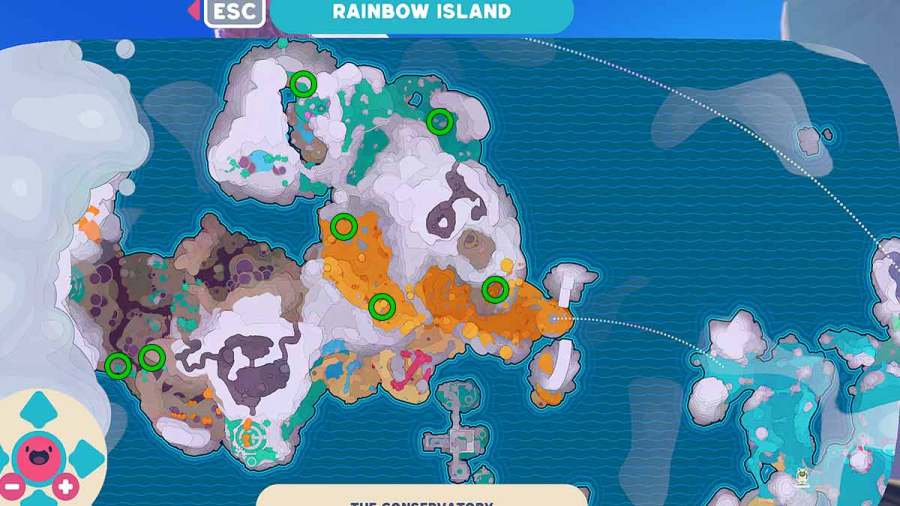 You can find Ringtail Slimes in the Ember Valley region, which is to the west of Rainbow Fields and The Conservatory. While we have marked the areas where we did find these rare slimes on the map above, you may or may not find them there. Nonetheless, make sure to check these spots. If you can't find them, keep exploring, especially at night.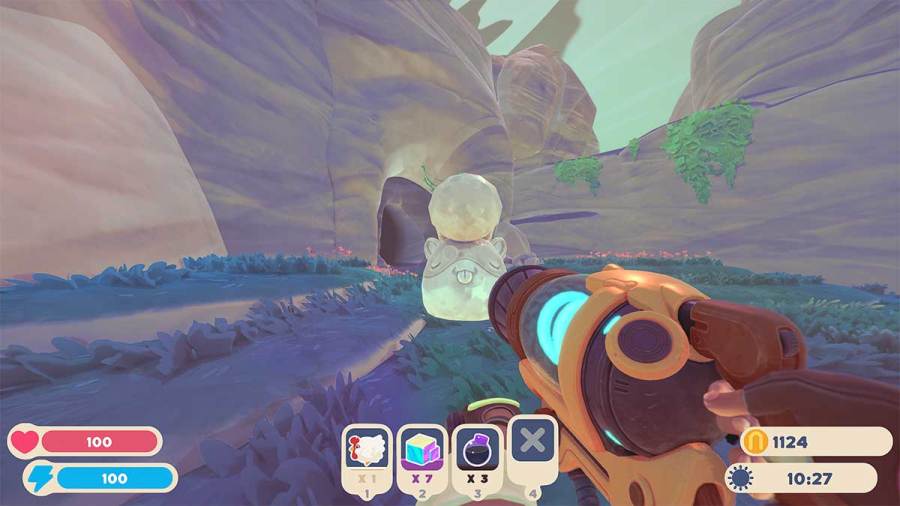 Ringtail Slimes are secretive creatures that often live in hidden areas such as caves. However, they do come out in the fields of Ember Valley during the night and that's when you have a high probability of finding them. Also, note that the object in the first image above isn't a statue, it's a Ringtail Slime.
These creatures turn into stationary rocks when exposed to sunlight. You can throw the statue into the dark and see it transform into a slime. If you cannot live without seeing Ringtail Slimes every once in a while, just bring some of these creatures to The Conservatory and put them inside a Corral. Make sure to feed them properly if you want those precious Ringtail Plorts, which you can sell for money.
Stay tuned to Pro Game Guides for more Slime Rancher 2 content. In the meantime, head over to our article on Where to find Heart Beet in Slime Rancher 2 and Where to find Pomegranite in Slime Rancher 2.