Surviving in the thick of the forest with packs of hungry cannibals preying on you can be a daunting task. Sons of the Forest features in-depth building mechanics that allows you to build almost any structure you can think of. Building a well thought out shelter is the key to surviving onslaughts from the cannibal hordes. If you're looking to build a structure with multiple levels, you will need to build stairs. In this guide, we'll tell you the easiest way to build stairs in Sons of the Forest.
How to build a staircase in Sons of the Forest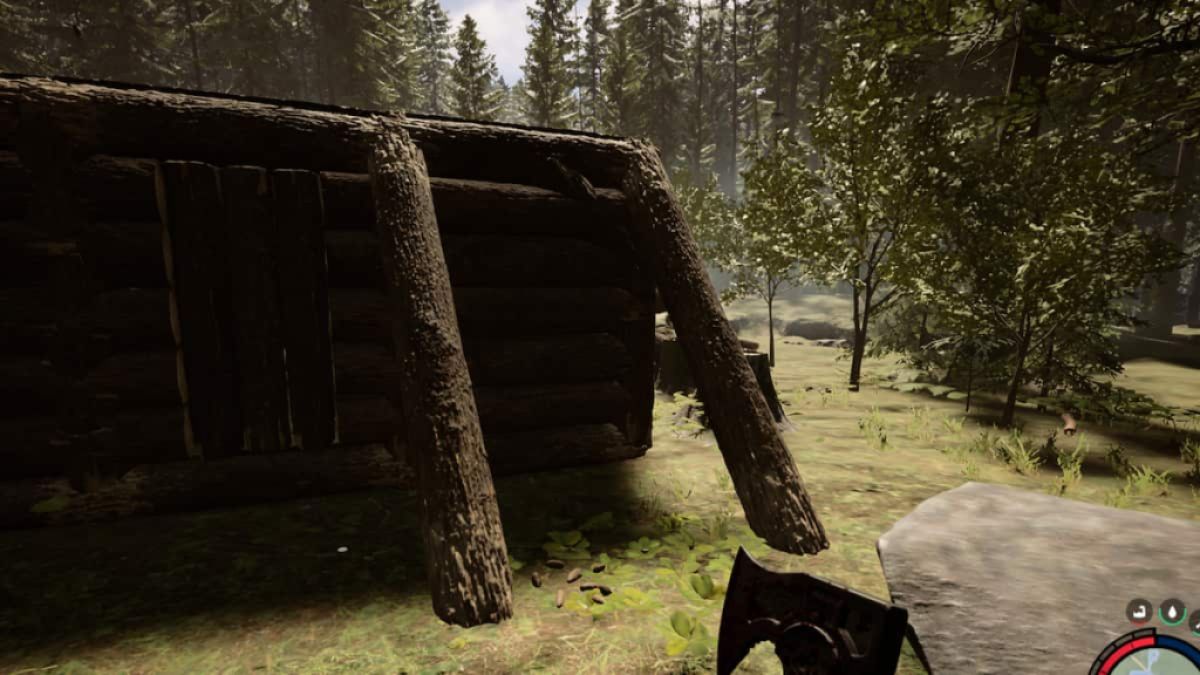 Building stairs in Sons of the Forest is simple once you understand the process, and placement of logs. Firstly, you will need to gather at least nine pieces of log by cutting down trees. Then, create a vertical rectangle by sticking two parallel logs on the ground, and one on top to connect both of them. Next, take two more pieces of log and attach them to the top of the pillars, such that they stick out in a slanting angle. Refer to the image above for an exact idea of the frame.
Related: How to build a suspension bridge in Son's of the Forest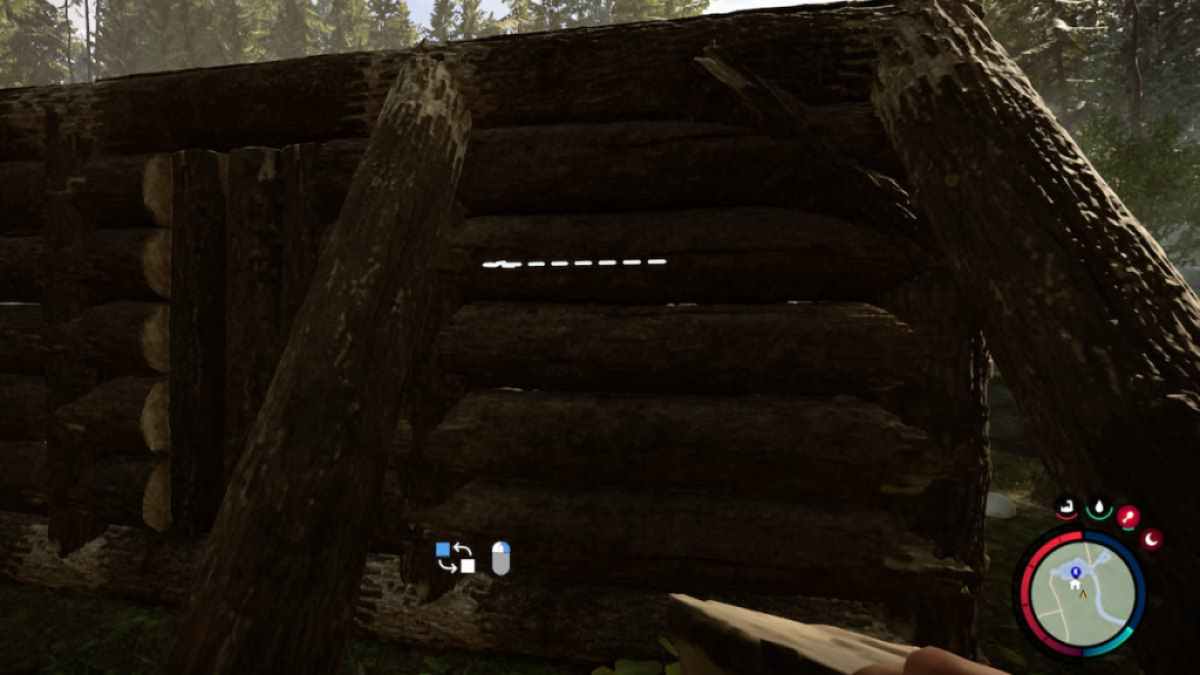 Then, break logs vertically in half to make 2 planks. Once you pick up a plank and go near the two parallel logs, you need to press Right-Click on your mouse to switch to steps, instead of a slope. Then, place each plank one after the other until your staircase is finished.
Looking for a quicker way to chop down trees in Sons of the Forest? Check out How to find the Chainsaw in Sons of the Forest, right here on Pro Game Guides.