In Sons of the Forest, you need to survive through any means necessary, and you will find various weapons while exploring the map. The Revolver is one of the best weapons in the game, and you need to know where to find it. Here's where to get the Revolver from in Sons of the Forest.
Where to find the Revolver in Sons of the Forest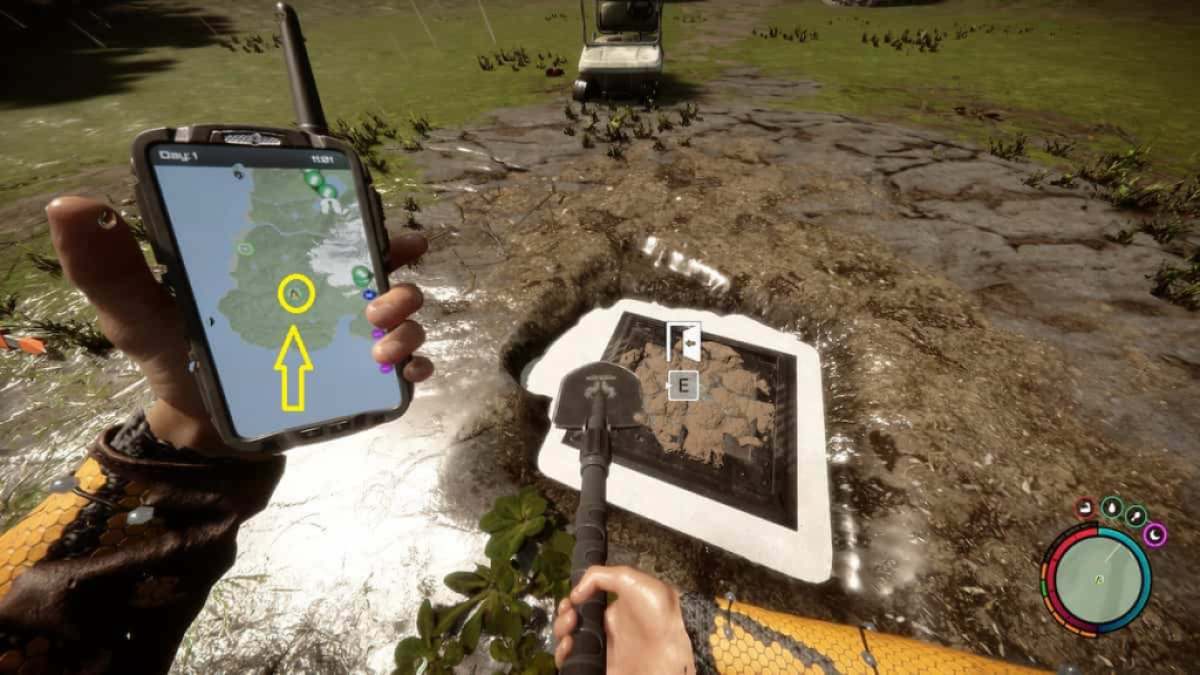 The Revolver is located inside an underground bunker at the topmost green blip on the eastern side of the map in Sons of the Forest. Check the yellow circle and arrow on the GPS in the image above to see the exact location of this bunker. Once you reach the location, dig with the Shovel tool right in front of the golf car. This will reveal the Maintenance C trap door, and you need to climb down the ladder to enter the bunker.
When you are in the bunker, walk down the corridor and enter the first door on the right-hand side. This is where you'll find the Revolver in front of a corpse. There are a few other items you can collect from this bunker. Gather all the items and leave the bunker the same way you came in.
The Revolver is a better weapon compared to the Katana and the Compound Bow, but you'll need to find its ammunition to keep using the gun. The weapon has a six-bullet clip and you'll need 9mm ammo to reload every time. We recommend gathering ammunition by exploring different areas on the map. The Revolver may not be the best weapon in the game, but it's decent against mutant enemies.
If you are looking for other weapons in Sons of the Forest, use these guides to help find them:
Wondering how to explore the Shovel cave in Sons of the Forest? Check out How to get the Rebreather in Sons of the Forest and How to get rope and the rope gun in Sons of the Forest on Pro Game Guides.