In Sons of the Forest, building fires is essential for your survival. Fires provide warmth, light, and allow you to cook food. However, it can be frustrating when a bug causes the fires to keep going out. To help you overcome this issue, we've created a guide on how to fix fires from going out in Sons of the Forest.
Sons of the Forest - How to fix fire going out bug
To fix the bug of fire going out in Sons of the Forest, ensure you've installed all of the updates. Doing this will eliminate the chance that an out-of-date game version is causing the problem. By relaunching the game or logging into Steam, you may easily check for updates. It has been a known bug since the game launched, and the developers have taken care of this issue in the second patch.
Use Firewood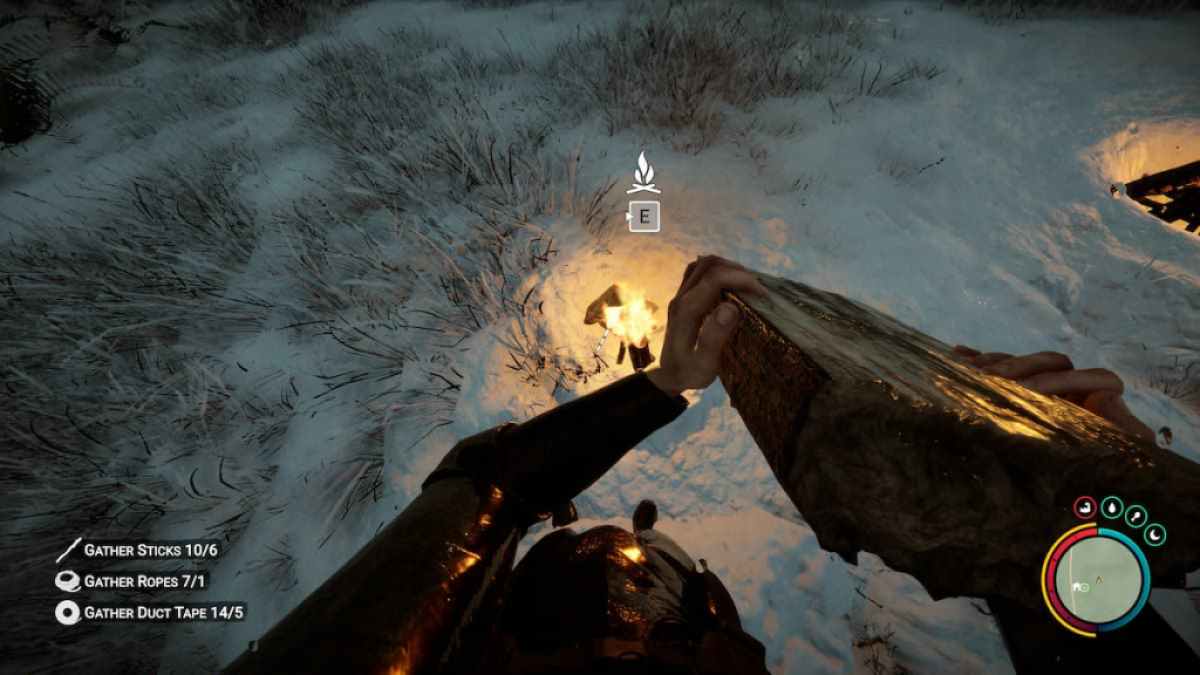 To make the firewood in Sons of the Forest, follow the steps below:
Cut down a tree, creating multiple logs.
Cut the log into two even halves.
Take the log half and split it vertically in two.
Use one of the pieces and divide it further into two. These pieces can now be used as firewood.
Approach the fire holding the piece in your hands and left-click when you see the white vertical lines on the fire. Your character will take an axe, split the wood into two smaller pieces, and place them into the fire. You can do this one more time for maximum effect.
Using firewood when building a fire will ensure the fire is strong and lasts long. The fire will rapidly go out if you only have leaves and cash. You will gradually see the wood being burned and know when to add more logs.
Make another campfire
By starting a fresh fire, the problem can be resolved. Even though it may be upsetting to tear down the old campfire you worked so hard to construct, doing so is vital to resolve the problem. You might need to try more than once if the problem is not fixed after the initial attempt.
Restart the game
A game may frequently fix small flaws and perform better overall by restarting. Make sure you have saved your progress before trying again. If the problem persists after restarting, try starting a fresh campfire to check.
Reinstall the game
If the methods mentioned earlier fail to fix the bug, your final option is to reinstall the game. This can be done through Steam or via the Windows uninstall menu. To ensure that your progress is not lost, make sure to back up your save files by copying them from the game folder before reinstalling.
For more on Sons of the Forest, check out Sons of the Forest Radio Locations & How to Use on Pro Game Guides.