In Sons of the Forest, you will come across various markers on the map, and you need to know what to do at these locations before visiting them. You'll often find purple markers around the map, and some of these areas indicate spots where you can dig to get certain items and materials. However, to dig, you'll need the Shovel. Here's how to get the Shovel tool in Sons of the Forest.
Where is the Shovel in Sons of the Forest?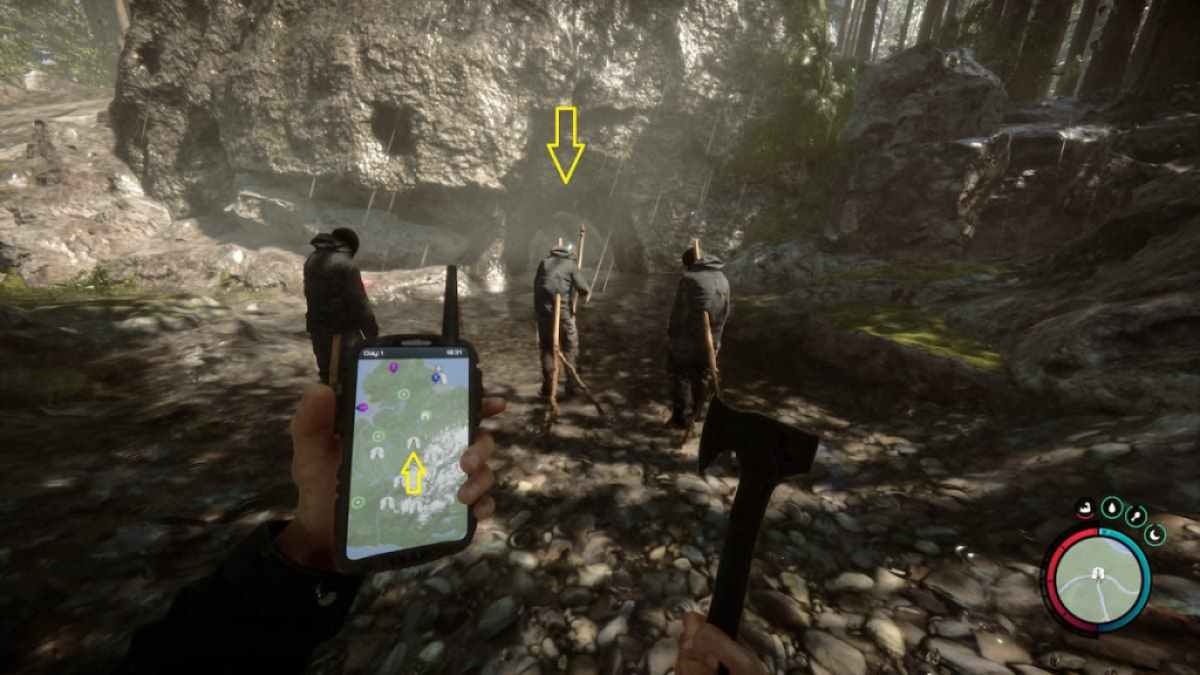 The Shovel tool is located inside the cave shown in the image above. You will find three dead corpses dressed in black in front of this cave. Check the arrow markers above to see the exact location of the cave on the GPS, and the entrance point. Remember, the Rope Gun and Rebreather are the key tools you'll need to navigate this cave and find the Shovel.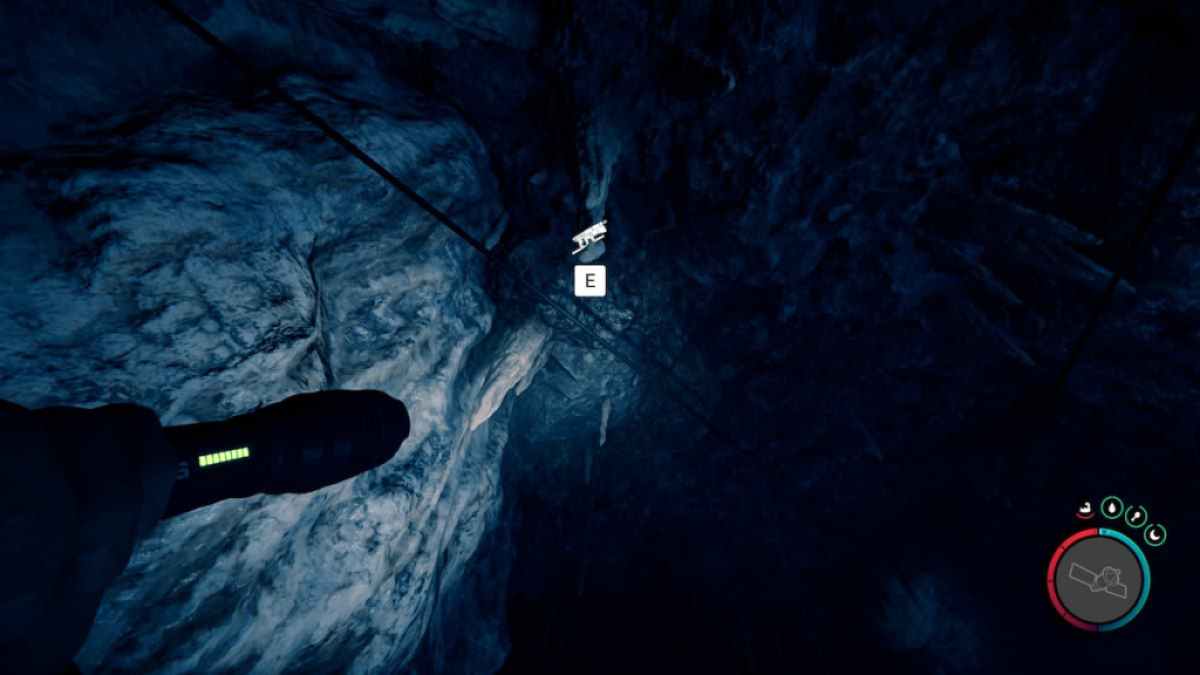 If you do not have these two items, we recommend visiting the other caves first and getting the Rope Gun and the Rebreather. After entering the cave, move straight to find a zip line that can be accessed by the Rope Gun. Zip across to the other side, and you'll reach the edge of a water pit. Quickly equip the Rebreather and dive inside. You need to dive directly below this water pit to find the passage to go to the next area.
Related: What is the Multiplayer Limit in Sons of the Forest?
The pathing inside the cave is quite linear, but you should keep note of a few marker points for reference while moving around the area. For instance, after swimming out from the first water pit, you'll notice these red containers. This is an indicator that you are on the right track and need to continue ahead in the cave.
You'll also come across a bunch of bodies, along with a Flashlight attachment tool. After you've collected the Shovel, exit from the same path you came in. However, you'll be stopped by a monster, and you must use the Time Bomb to defeat the enemy. Enter the fissure where the monster was blocking to find the exit from the cave.
What is the Shovel used for in Sons of the Forest?
The Shovel in Sons of the Forest is used exactly how a shovel is used, to attack cannibals and dig up soft mounds of earth. There are locations where you can dig to find trapdoors leading to bunkers to find arrays of goodies such as the Revolver or Compound Bow, as well as story progression, such as the Maintenance Keycard. The Shovel is also needed to get the Shotgun.
For more Sons of the Forest guides, check out Sons of the Forest crafting system, explained on Pro Game Guides.