Sons of the Forest requires players to survive by hunting, gathering resources, and building shelter. But until the March 9 update, players couldn't lock doors in their bases, leaving them vulnerable to unexpected attacks from the forest's deadly cannibals and mutants. Now, with the addition of locks, players can secure their bases and feel safer inside. This guide will help you learn how to lock doors in Sons of the Forest, giving you an extra layer of security in your quest for survival.
How to lock doors with a stick from the inside in Sons of the Forest
To make a lock for a door in Sons of the Forest, players need to open their inventory and equip a stick. Once the stick is equipped, you can approach the door and an arrow pointing to the right will appear. When the arrow appears, players need to press the E button to place the lock on the door. There is currently only one type of lock in the game, a simple wooden stick lock, and players can only place one lock on a single door at a time.
Related: All Shotgun attachment upgrade locations in Sons of the Forest and how to get them
How to lock a door in Sons of the Forest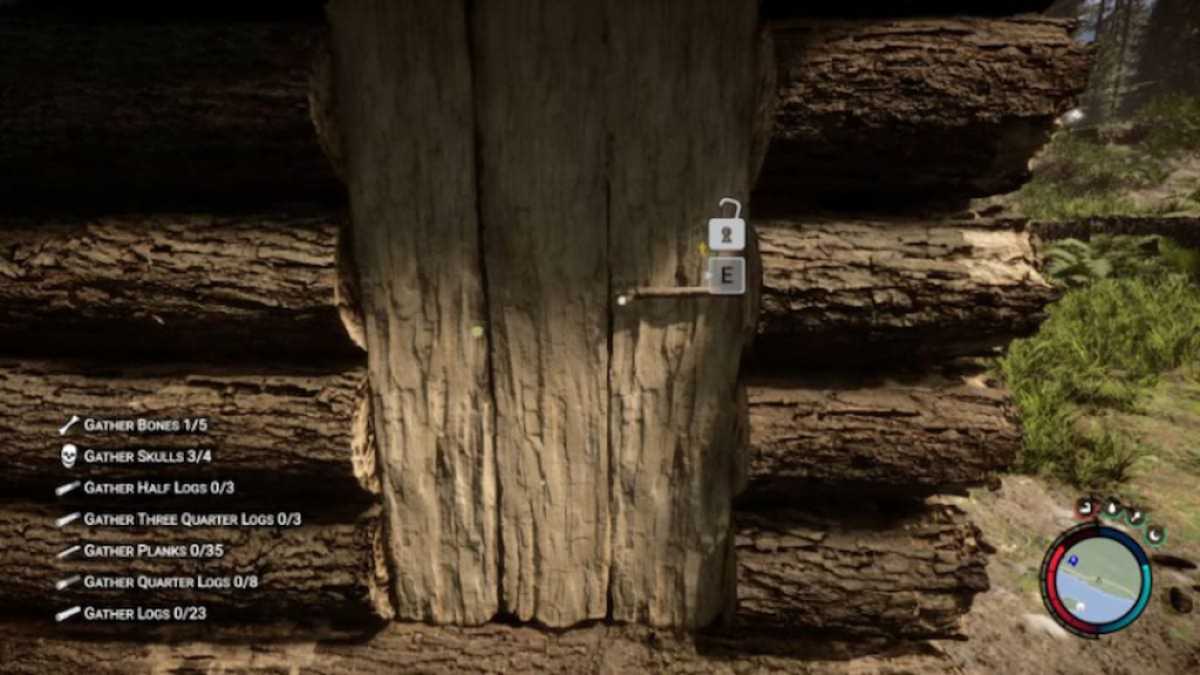 To lock a door, players need to place the door lock and wait for an icon with a lock to appear. Underneath the icon, another one will appear, indicating that players need to hold the E button. After holding the button, the lock will slide into place and secure the door. The lock can only be unlocked by the player and their friends, adding an extra layer of security against cannibals and mutants.
For more on Sons of the Forest, come check out How to get Binoculars in Sons of the Forest on Pro Game Guides.