Sons of the Forest will throw you straight into the action with little to no explanation of what is happening. From the start, you'll have trouble building shelter and fighting off waves of cannibals. Luckily, you'll quickly encounter friends. The game introduces two companions, and one of them is Kelvin. He'll greatly help you, but only if you keep him alive. So you'll probably want to know how to revive Kelvin in Sons of the Forest when he dies.
How to revive Kelvin by editing game files in Sons of the Forest
Kelvin in Sons of the Forest can meet his maker and permanently perish, and there is no way you can revive him in-game. So, if monsters or you kill Kelvin, he will be 100% dead. However, you can revive this helpful companion by editing saved game files.
Make sure you create a backup of the save folder you intend to edit in case errors are made, and if crashes and bugs occur.
Here's what you need to do next to bring Kelvin from the dead in Sons of the Forest:
Locate the Sons of the Forest save file where Kelvin is dead. Your saved file default location is "AppData\LocalLow\Endnight\SonsOfTheForest\Saves"
Keep clicking through the folders until you get a list of the number of times you've created a saved file.
You can find the correct save folder you want to copy by comparing the in-game save file time with the Date modified time. They should be roughly the same.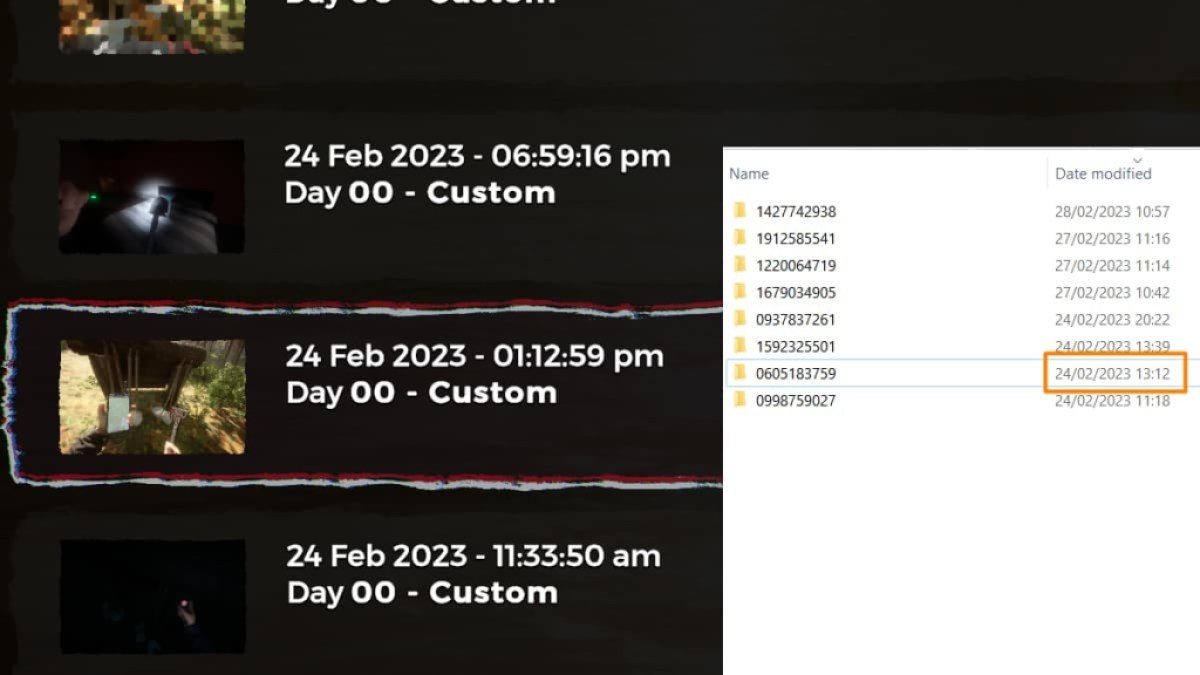 Once found, backup the folder by copying it somewhere else.
Locate the file in this folder called GameStateSaveData.json, and open it with Notepad.
You can do this by right-clicking the file when highlighted, selecting Open with, then selecting Notepad. If Notepad isn't there, click on more apps and select Notepad.
After it's opened, press Ctrl + F to open the find function and type robby to locate the "IsRobbyDead\":true line. Change true to false so it looks like "IsRobbyDead\":false, and then save the file.
If you cannot find robby, change the direction to up if down is selected in the find function. Or vice versa, and it will appear.
Related: How to fix Kelvin getting stuck in Sons of the Forest
Save and close the file.
Locate SaveData.json and open it again using Notepad. Press Ctrl + F again to open the find function and copy the line: "TypeId\":9
Somewhere close by, there will be a search code saying "State\":6,. Change the 6 to a 2 to look like "State\":2,.
Close by again and look for "Health\":. My data looks like "Health\":0.495044351. You need to change the number after the : to 100.0. Make sure it looks like "Health\":100.0,.
Save the file.
It should look like this: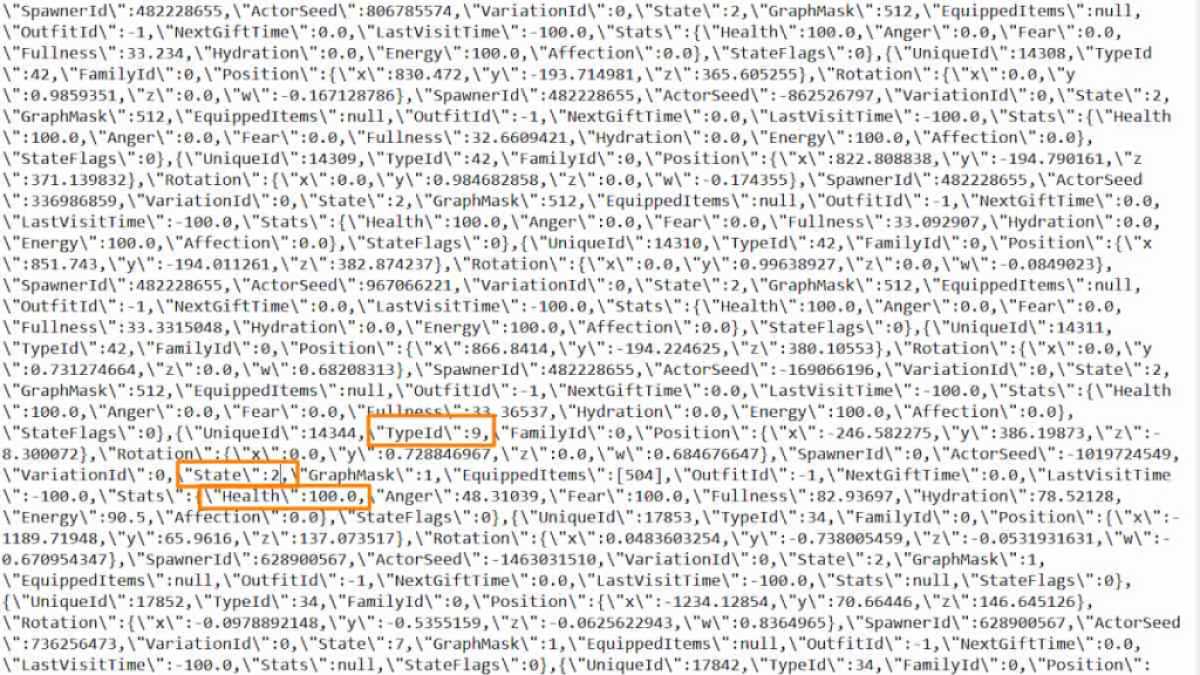 Boot up Sons of the Forest, load the save file, and warmly welcome your companion. Take note; you'll have to return to where his corpse was to find Kelvin again. Luckily, he has a GPS Locator.
How to revive Virginia in Sons of the Forest
You can revive Virginia by editing saved game files in the same way you did it with Kalvin. But instead, in GameStateSaveData.json, search for IsVirginiaDead\":true, and change it to false. And in SaveData.json search for TypeId\":10 and follow the same steps as above.
Now you can revive Kelvin and Virginia any time you choose if they meet their demise! But first, you must tame Virgina in Son of the Forest. To conclude, this is the only way to resurrect companions in Sons of the Forest. Although the process may seem complicated, follow the instructions, and your friends will be up and running in no time.
For more information on Sons of the Forest, check out How to delete save files in Sons of the Forest on Pro Game Guides.