In Sons of the Forest, cave systems are a must to explore. It is quite scary down there though, and it doesn't help that it's really dark. Of course, you have your trusty lighter, but it's not going to help that much. There are alternatives to the lighter including the flashlight and the torch. They are more powerful and help you see better in the dark, but they can be tricky to find or craft. We prepared a guide to help you find out what the best light source in Sons of the Forest is.
Where can I find the flashlight in Sons of the Forest?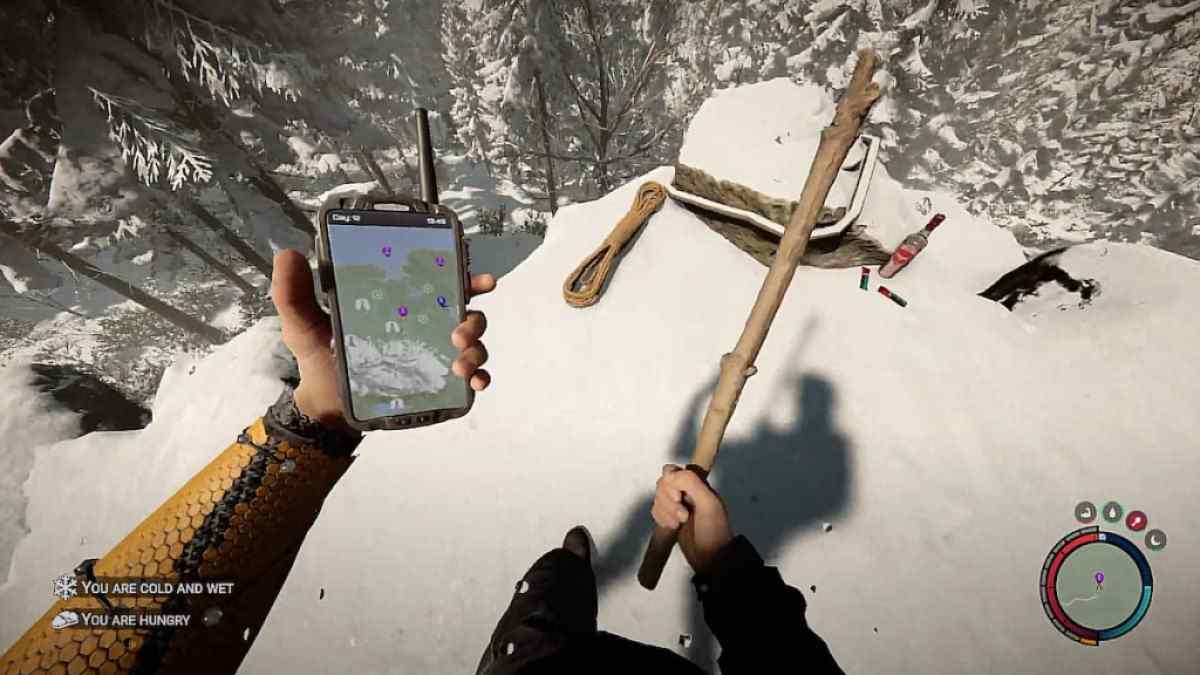 To find the flashlight, you will need to make your way to the closest purple mark on the map. Take a look at the image above for the location. After you have reached it, you will see a stone. If you look closely there will be a rope tied to it. You need to cut the rope with your axe; after you have cut the rope, you will need to head down the mountain. There will be a person on the ground and close to him is the flashlight. Get it and equip it from the inventory.
How to craft the Torch in Sons of the Forest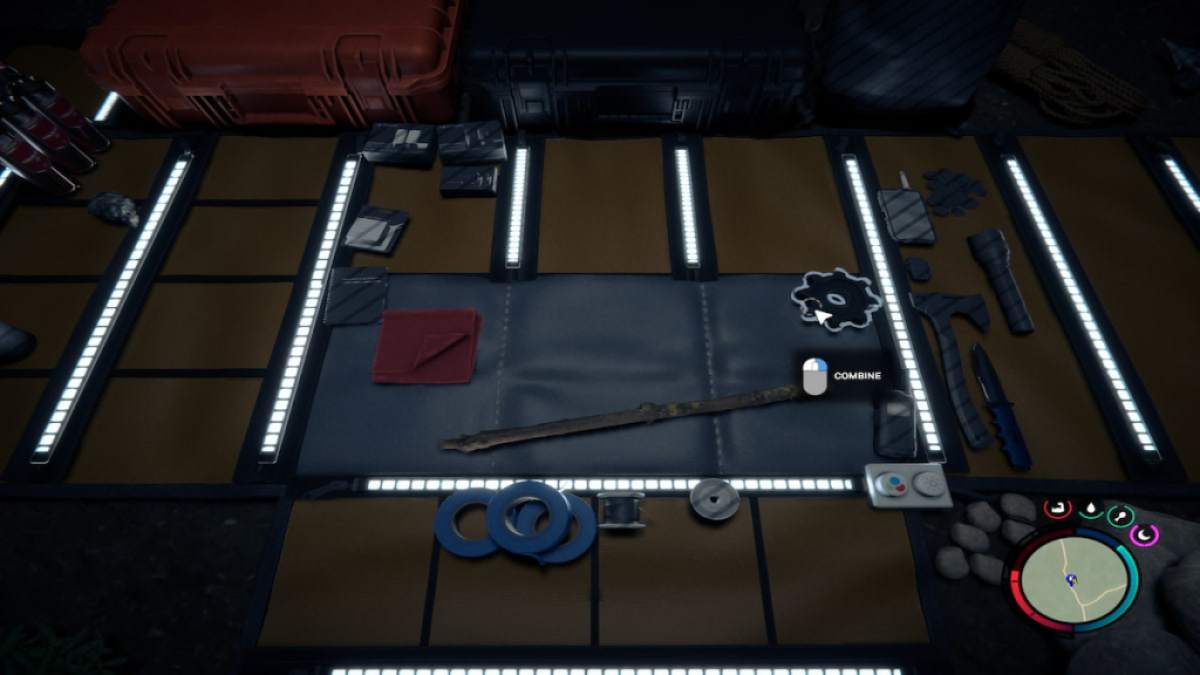 If you want to craft a torch, it's pretty simple. You will need one cloth and one stick. After you gathered the materials needed, open your inventory and place both items in the gray area by pressing right-click on them. Now you need to press right-click on the gear in the top right corner. You are now done, equip the torch and light it up!
The best light source in Sons of the Forest is actually a cheat using WeMod, but you will need to use this only in a single-player so you do not have to worry about getting banned. We have a guide on how to install and use WeMod here.
For more on Sons of the Forest, come check out How to fix Kelvin getting stuck in Sons of the Forest on Pro Game Guides.