It's hard to define a tycoon game other than economic strategy about resource management, which sounds almost too serious for a video game. Even though there have been plenty of great tycoon games over the years, we've focused on modern titles.
Best Tycoon Games on PC
Planet Zoo (2019)
In Planet Zoo, you build and manage a zoo, and the variety of animals at players' disposal is huge. All the creatures look stunning, with beautiful graphics and animations. The core of the gameplay is economic strategy, like in many other tycoon games, but you are able to freely build your dream zoo in sandbox mode with unlimited resources.
There is also a campaign mode where you manage a pre-created zoo, need to acquire various types of animals, bread them and take care of the people visiting the zoo. By far one of the best tycoon games out there.
Tropico 6 (2019)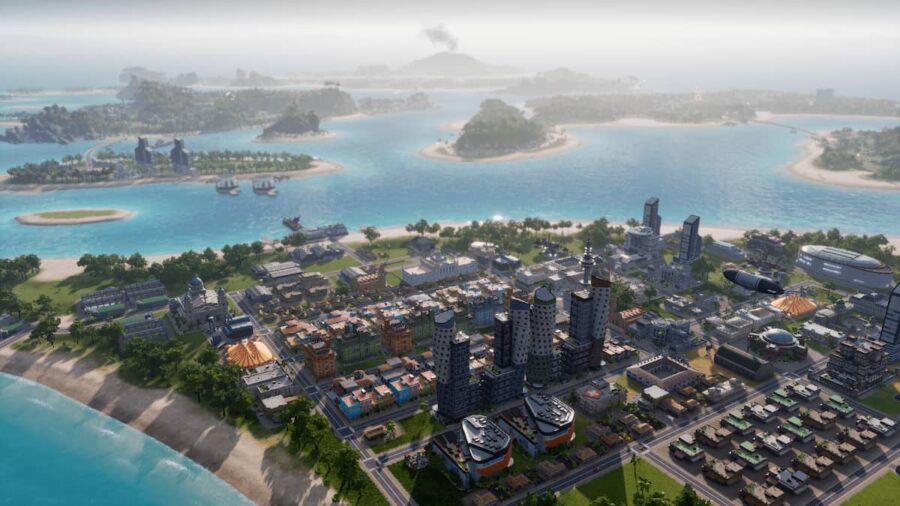 Tropico 6 is yet another installment in Tropico Franchise that started in the year 2001. The game revolves around being a leader of the banana republic - El Presidente. It is all about dictatorship, but it has a lot of humor under the surface. For the first time in the series we are managing not one, but several islands at the same time which makes the game a bit more complex than previously. It is still about ruling the whole city with an iron fist, and everything you do will have an impact on the virtual society.
Available in Xbox Game Pass Subscription (as of September 2021)
Jurassic World Evolution (2018)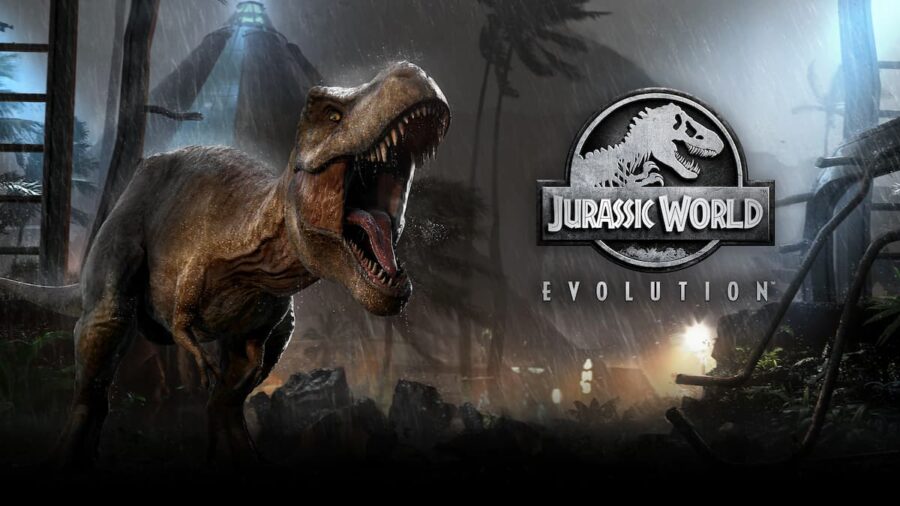 Jurassic World Evolution is an exciting adventure that relies on your creativity and problem-solving. It is a strategy game following a popular genre of tycoons. In Jurassic World Evolution, you are responsible for building your own Jurassic Park, like a dinosaur zoo.
You have to keep track of every species you have, research new technology, and discover new kinds of dinosaurs. Every single one of them requires attention, because if the dinosaurs get angry or dislike the environment and/or people, then they might break out, causing panic and destruction all around.
Planet Coaster (2016)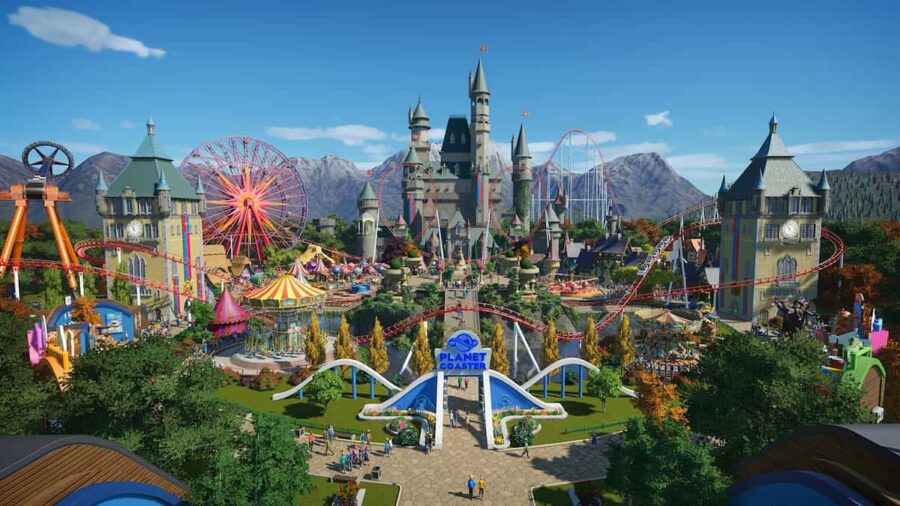 The third and last game from Frontier Developments is on the list in Planet Coaster. They continue to prove that they really know how to make a great tycoon game. Planet Coaster is the classic tycoon game about managing your own theme park with a lot of rides and managing resources to attract the most people to see what you created.
Your main goal is to create a well prospering theme park and play around with mechanics given to you by the developers. Over four years after the original release, the game was also recently released on consoles.
Cities: Skylines (2015)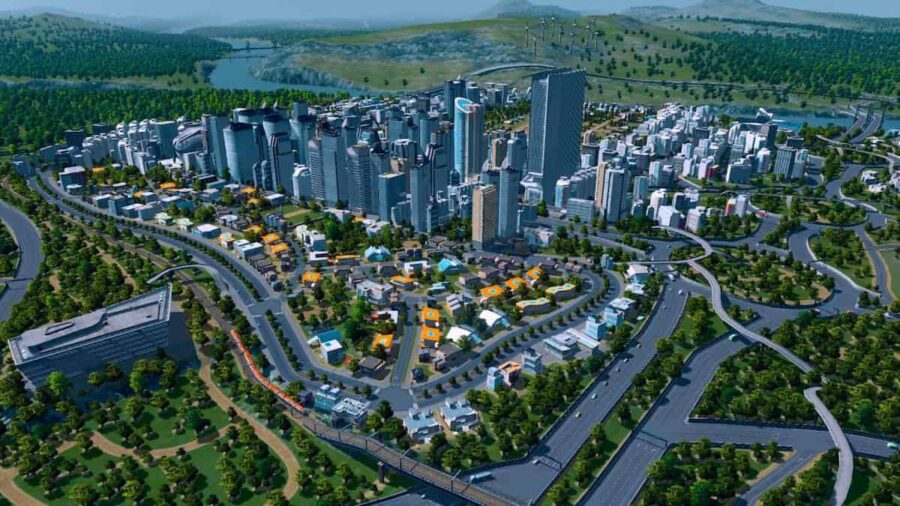 Considering that the criteria for tycoon games are very wide, I wanted to include one game about creating your own city full of roads, skyscrapers, factories, schools, and other facilities.
Cities: Skylines is mostly just a city-builder but one of the best out there. It is your job to create a perfect city in either a normal mode or full-on creative with unlimited resources. There are plenty of similar games, but Cities: Skylines has a tremendous mod community that allows for continuous support and introductions of new content whenever you want.
Available in Xbox Game Pass Subscription (as of September 2021)
Honorable Mentions
Stardew Valley (2016)
I wanted to make the main list focusing on tycoon aspects, but it would be criminal not to mention Stardew Valley because this game is a huge success and could count as a farming tycoon.
The idea behind it, combined with people wanting to escape to a colorful, vibrant world, made the game a mega-hit. It is all about maintaining your farm, building relations with other town members, fishing, mining, trading, and managing your energy as a resource. It is an awesome world that sucks you in for many, many hours.
The Sims 4 (2014)
The Sims is one of the most popular simulation franchises out there. I wanted to include this installment due to it being the newest and most popular one. In the whole series, it is all about simulating life.
You can either buy or build a house, manage one or many people, and even have a whole family with pets if you own appropriate DLCs. You need to simply play "life" to find the balance between virtual jobs, house chores, and entertainment activities. The game allows you to play out scenarios that are unlikely in real life, like becoming a secret spy, for example.
Available in Xbox Game Pass Subscription (as of September 2021, part of EA Play)
RimWorld (2018)
RimWorld is once in a lifetime phenomenon that gained a huge popularity and fan base over the years. The game deserves a mention because it introduced so many people to the whole economic strategy genre which is also a core mechanic of any tycoon game.
In RimWorld we manage an outer space colony. It is focused more on people than just buildings. The game was in early access for over four years, starting in 2014, and was fully released just three years ago in 2018. It is a PC exclusive game right now, but hopefully, in the future, it will be released on consoles as well because it deserves all the attention, and more accessibility is always a good thing.
Surviving Mars (2018)
Surviving Mars is a great twist on the whole city-builder genre. In the game, you are responsible for building a colony on Mars and managing resources to expand civilization. Creating a colony that would let people into the facilities and inhabit the environment is a hard task, but it is all about strategy and resource management. For example, to obtain water, your machines must reach underground sources, and then you must connect them using specific pipes and distribute it properly.
For more articles about tycoon games check out How to upgrade your house in Stardew Valley as well as Roblox My Zoo Tycoon Codes (September 2021).