Maple syrup is a type of tree sap that can be harvested in Stardew Valley for a small but sturdy profit; here's how and where to get it in the game.
How to make Maple Syrup in Stardew Valley
To get maple syrup in Stardew Valley, you must make a Tapper and place it on a maple tree, and after about nine days have passed, you will get maple syrup. That said, to make a tapper, you will need level three in foraging to unlock the recipe and the following resources to craft it.
Getting the wood you need to make the tapper is simple; just chop trees down, and you will get wood. However, to make copper bars, you will need to do a few more steps. To start, you will need coal, and you will also need a furnace, along with some copper ore.
You can get the coal through many methods in Stardew Valley, but the easiest would be to mine rocks in the Mines or make a charcoal kiln with two copper bars and 20 wood. Now to get copper ore, you will need to simply find and mine the ore from deposits in the early levels of the Mine and around levels 31 to 39.
After you get copper, you will then need to combine 20 of it with 25 stones to make a furnace; once built, you will be able to make copper ore that you will need to make the tapper.
When you craft the tapper, simply find a maple tree as shown below and place it on it and wait for nine days; after nine days has passed, you will get maple syrup - now all you need is some pancakes!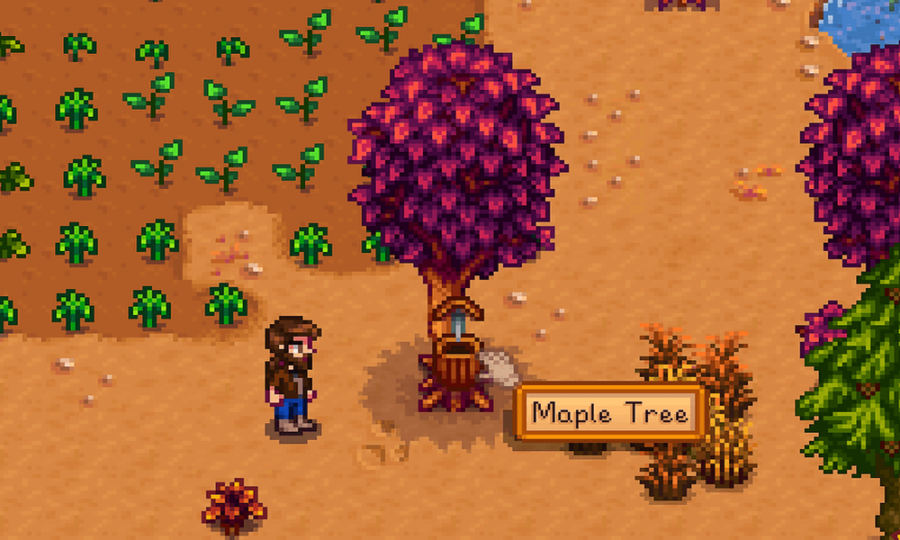 For more on Stardew Valley, we at PGG have you covered with a ton of guides such as How to build a Silo in Stardew Valley and How to get ectoplasm in Stardew Valley