Ship shield capacity in Starfield refers to the amount of damage a ship's shields can absorb before they go offline. If they do, the hull will take damage, so of course you want to avoid it whenever possible. Fortunately, there are several ways to increase the shield capacity of the ship in Starfield.
How to upgrade ship shield capacity in Starfield
There are mainly two ways to upgrade ship shield capacity in Starfield:
Upgrading the shield system skill
Installing the shield module
Upgrading the Shield Systems skill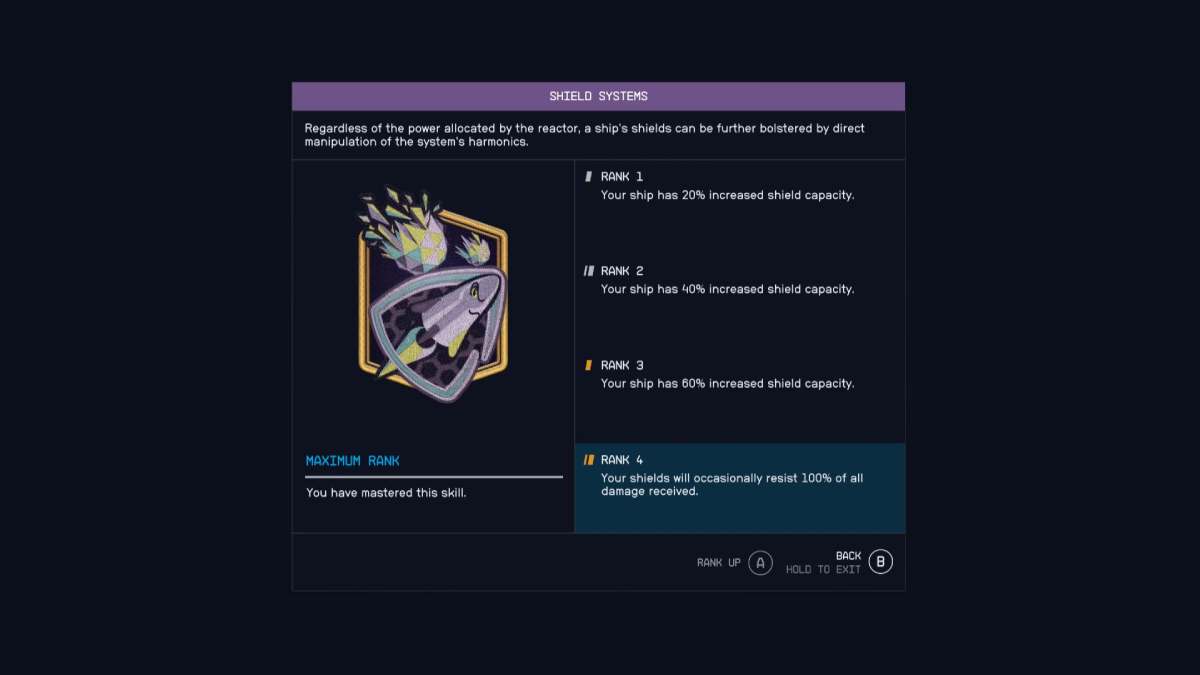 The Shield Systems skill is an advanced tech skill you can unlock and level up by spending skill points in the tech tree. This skill increases your ship's shield capacity by a percentage, depending on the rank.
Rank 1: Increases shield capacity by 20%
Rank 2: Increases shield capacity by 40%
Rank 3: Increases shield capacity by 60%
Rank 4: Increases shield capacity by 100%
Installing the shield module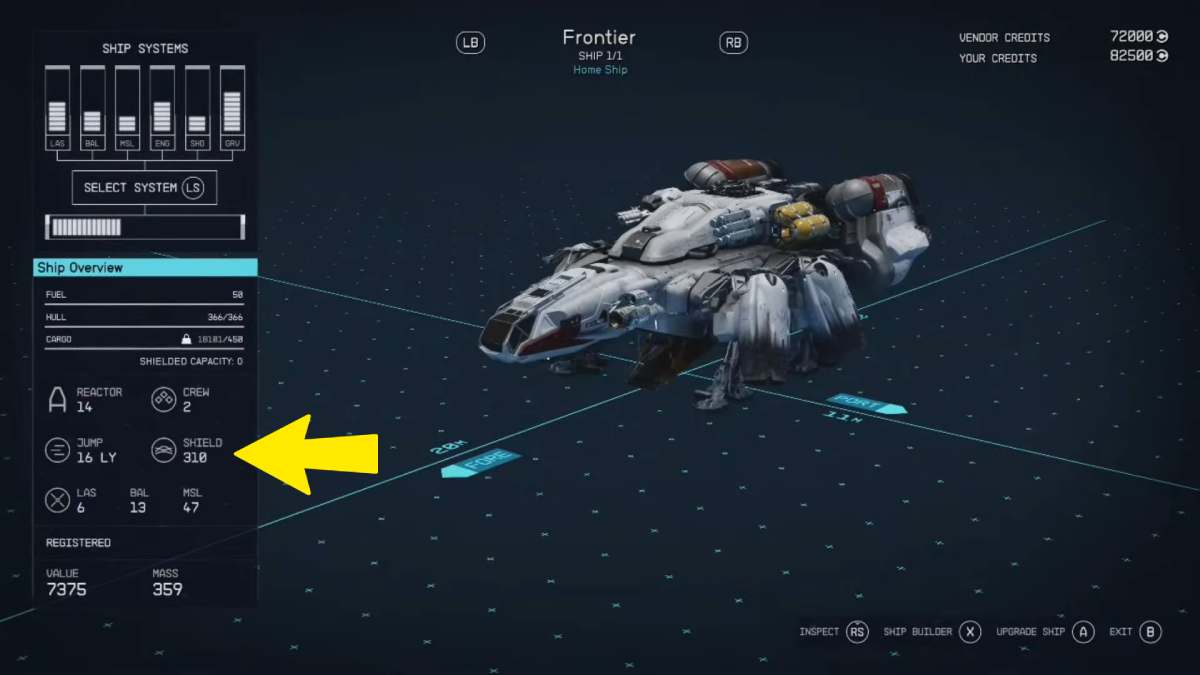 In Starfield, a shield module is a ship module that erects a protective energy shield that absorbs and repels threats. An important component of a ship's defense system, it helps to protect the ship from enemy attacks. Therefore, installing the Shield Module will eventually allow you to increase the ship shield capacity.
You will need to follow these steps to install a shield module in your ship:
Open the ship modification menu by pressing the appropriate button.
Select the shield module from the list of available modules.
Install the shield module on your ship.
To get a shield module in Starfield, you need to visit a ship technician in any spaceport—these handy fellows allow you to buy and sell parts, pay for repairs, and find crew members. SF30 Shield Generator is one of the best shield modules that increases the ship's shield capacity and crew capacity, so keep an eye out for it when you find yourself browsing a technician's wares.
For more information on Starfield, check out How long will Starfield be on Game Pass? and All Starfield Editions Comparison – Constellation Edition Rewards & Bonuses on Pro Game Guides.