In Starfield, players venture across a vast galaxy, collect resources, and meet new characters for different missions. Most of these missions require decision-making, and the outcomes will differ depending on your choices. Top Secrets is a faction mission for Ryujin Industries that forces you to choose between Malai or Simon. Before making this choice, you might want to know about your options and outcomes. Here's what you need to know to choose a side between Malai and Simon in Starfield.
How to start Top Secrets Mission in Starfield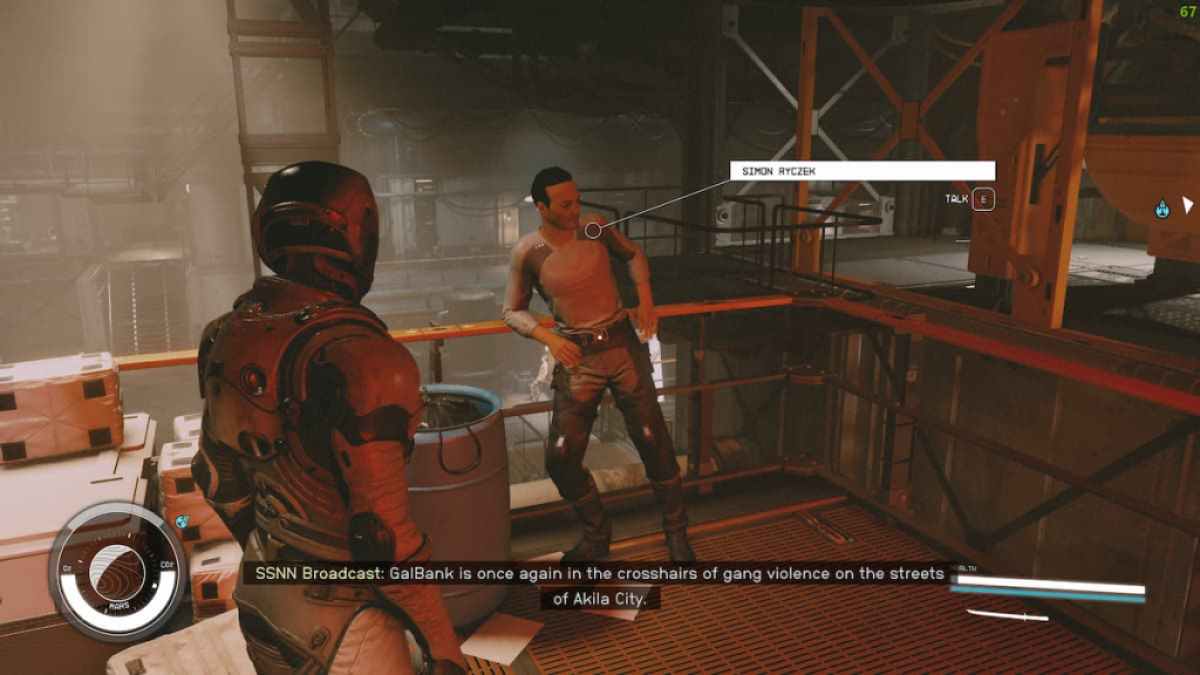 The Top Secrets Mission starts after completing Maintaining the Edge for Ryujin Industries. Speak to Ularu Chen (as directed by Imogene Salzo) on the executive floor of Ryujin Tower in the Neon City on planet Volii Alpha in the Volii system. After getting the assignment from Ularu, travel to Cydonia on Mars in the Sol system.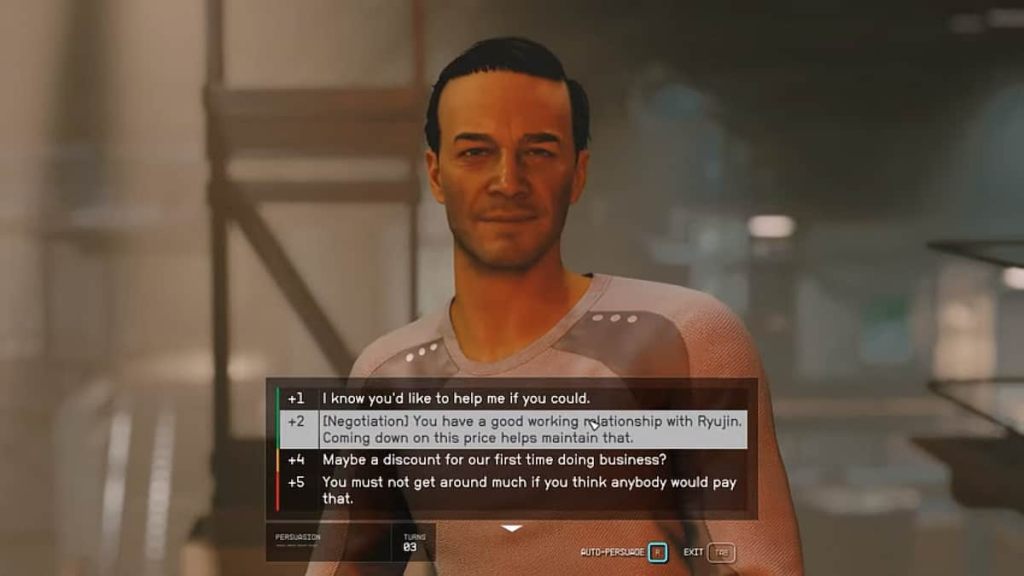 There, you will meet Simon who has some information on a deal proposed between Infinity LTD and Deimos Staryard. He will offer you a side job if you can't pay up Credits in exchange for the information. You will have the following dialogue options :
(Persuade) Surely, that's negotiable.
Let's hear about this side job.
(Pay 10000 credits) Fine. Here's your credits.
I'll come back with your money later.
You can choose to persuade him, but it's worth mentioning that choosing the second option and taking the side job will get you a unique weapon known as the Ember. I selected the second option and this is when Simon told me about a mercenary named Malai Liskova. Simon wants to kill Malai, so the job is to assassinate her and bring her gun as proof. You will get the following dialogue options:
Finding people is my specialty. Consider her disposed of.
I'm not going to kill someone for you.
Fine. If that's what it takes.
What can you tell me about Malai Liskova?
Why do you want the gun as proof?
I selected option one and headed to find the Datura (Malai's ship) in Saturn's orbit.
What happens after you find Malai's ship in Starfield?
After finding her ship in Saturn's orbit, select the Hail option to speak with Malai. The conversation will have the following dialogue options:
Simon Ryczek sent me to kill you.
I'm here to save your life.
Are you looking for a man named Simon Ryczek?
(Attack) I knew this was a waste of time.
I chose the first option, after which she asked: "Why haven't you opened fire yet?" You can answer in the following ways:
I'm here to discuss an alternative to killing you.
I can get Simon Ryczek to stop hunting you.
How do you know him?
I selected the first option, after which I got different dialogue choices. Of these, I selected: "Simon will stop if he believes you're dead," and "Simon wants your gun as proof of death." Upon having this conversation, Malai will be ready to give up Ember but you will have to come aboard to get it. The next task is to dock with the Datura and retrieve the gun for Simon.
To dock on her ship, open your scanner while flying the ship, and hold R on the keyboard to start the docking cycle. After docking on her ship, speak to Malai, and select the option: I'd take her off your hands.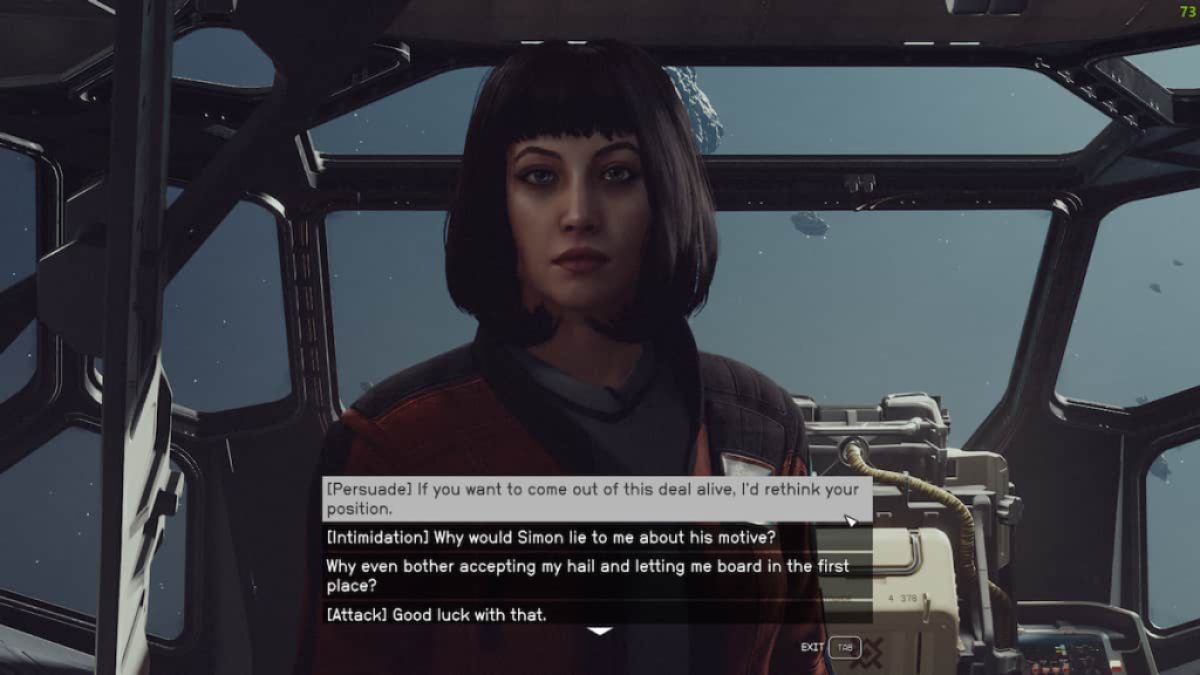 She will tell you how honesty isn't her strongest suit and she never wanted to hand you her gun. The only reason she asked you to get on board is to kill you instead. This is when you get the following options:
(Persuade) If you want to come out of this deal alive, I'd rethink your position.
Why even bother accepting my hail and letting me board in the first place?
(Attack) Good luck with that.
You can either Persuade her to give you the gun or Attack her.
What happens if you persuade Malai in Starfield?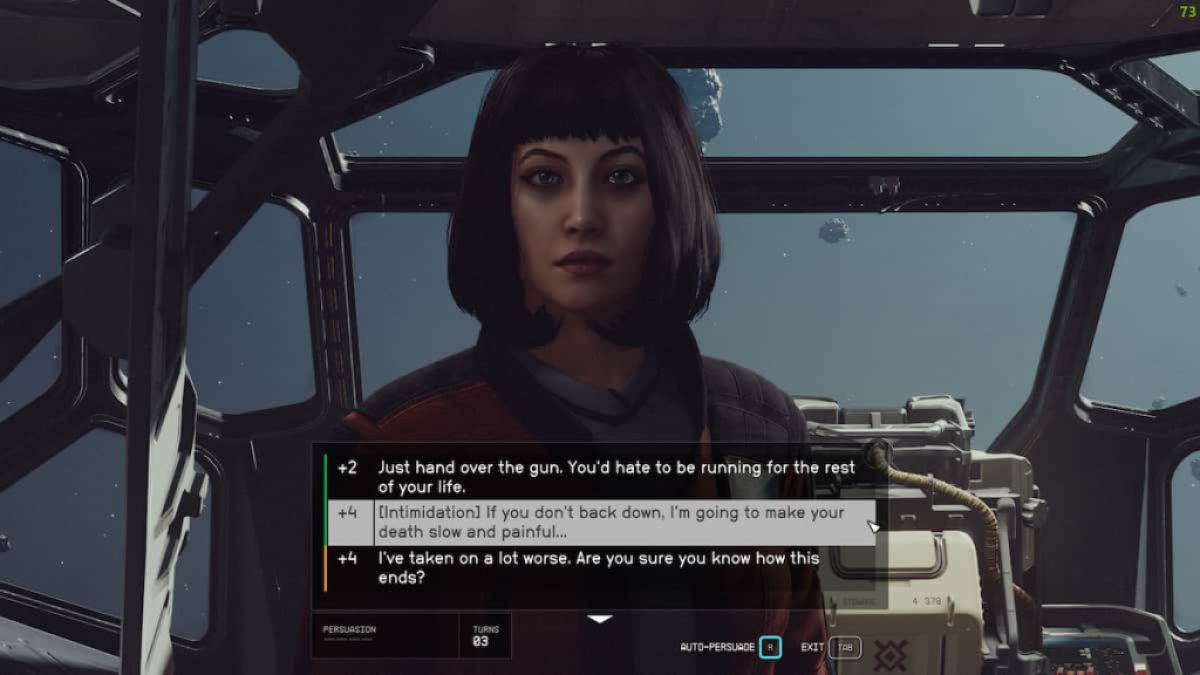 I tried persuading Malai by selecting the first option: "If you want to come out of this deal alive, I'd rethink your position." After this, I got subsequent options to choose from:
Just hand over your gun. You'd hate to be running for the rest of your life.
It's about to get really ugly for you.
I've taken a lot worse. Are you sure you know how this ends?
I chose the third option after which Malai seemed compelled and was ready to hand over Ember to me. Ember is a laser pistol that has ignition beams, a focal lens, and a standard barrel with a laser sight on it.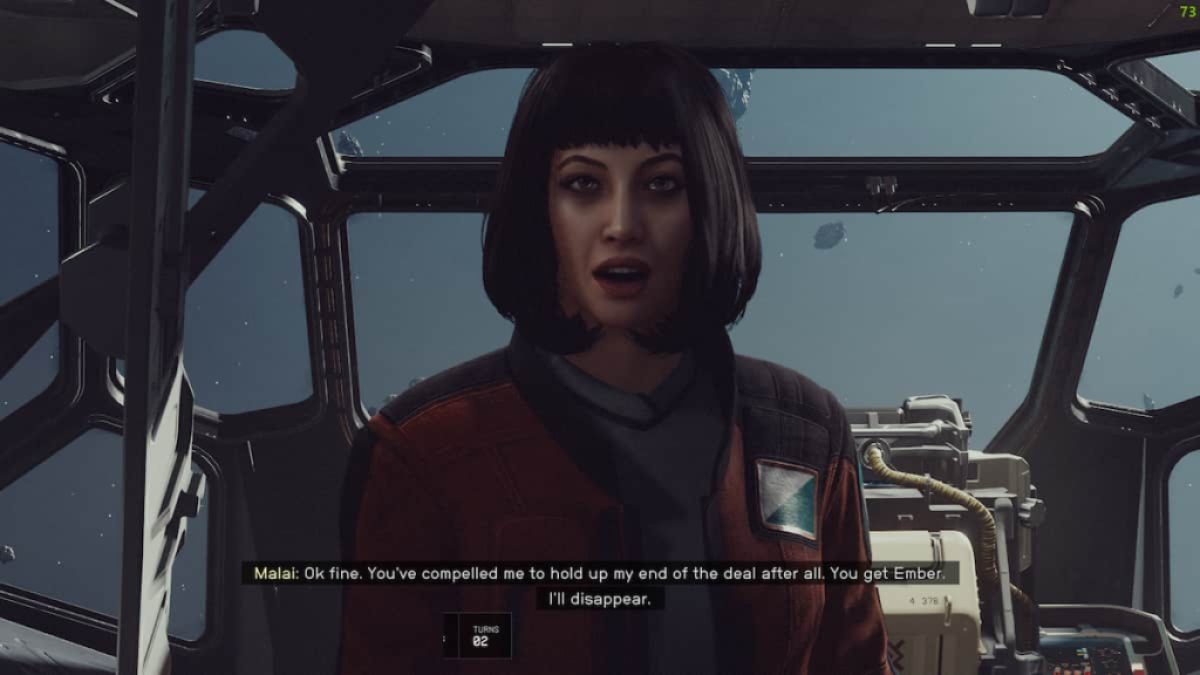 After passing the persuasion check, she will agree to hand over Ember. With this, conclude the conversation and head back to Simon in Cydonia. He will be happy to see that she's been dealt with and you have the gun as proof. You can select the following option: I've got the gun. Now let's see that information. Upon selecting this, Simon will give you the information you need.
It's worth mentioning that players who have unlocked Diplomacy, Negotiation, and Intimidation skills will find different dialogue options. Players can select these options to convince Malai to give up Ember.
What happens if you attack Malai in Starfield?
If you choose to Attack her, a fight will ensue between you two. After she's down, you can loot Ember from her body, and head to Simon who will be relieved to hear that she's dead. He will also tell you that they loved each other for a time but then became enemies because he betrayed Malai and her brother paid the price.
Which outcome to choose in the Top Secret Mission in Starfield?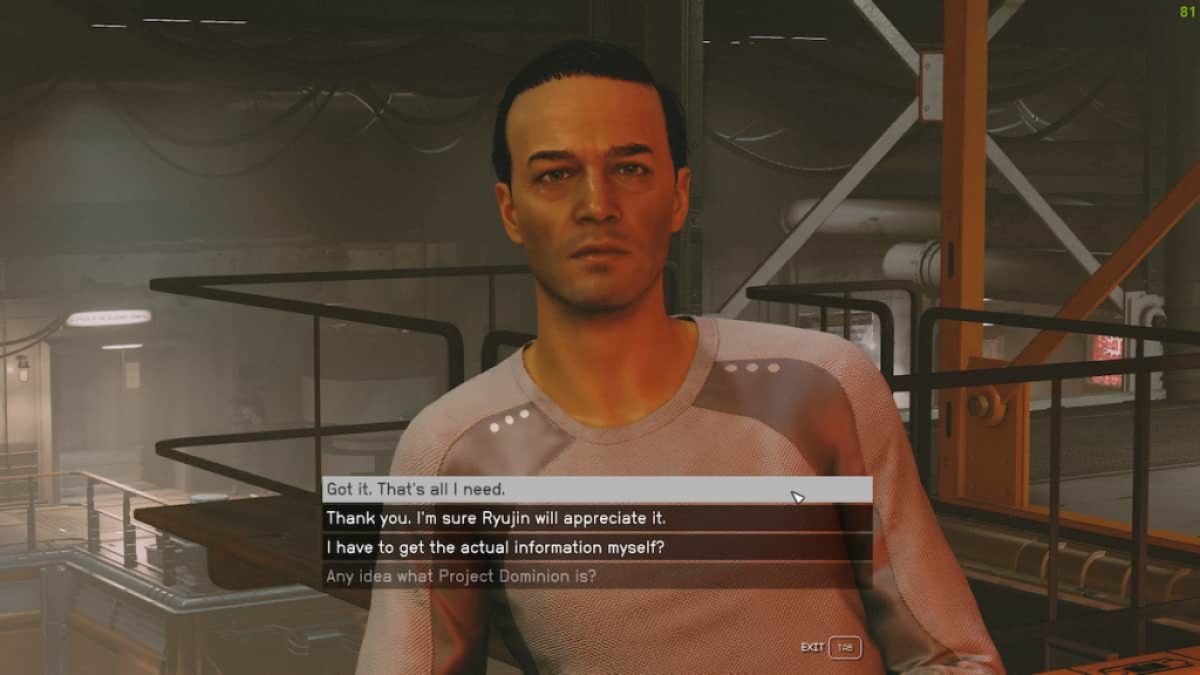 I would recommend siding with Malai by persuading her rather than killing her. Whether you Persuade or Attack her, you will get the gun. The mission objective requires you to pay credits to Simon or complete a side task by visiting Malai.
You can simply pay the money and avoid any side tasks. Alternatively, if you are looking to explore galaxies and meet new NPCs go ahead with these extra challenges. The best outcome for this mission is to acquire the Ember pistol by negotiating with Malai and sparing her life. Simon will hand over the information on Infinity LTD either way so there is no need for senseless violence.
To find more on Starfield, check out How to Leave the Unity in Starfield or How to get Lubricant in Starfield here on Pro Game Guides.