Life is good in Starfield if you like resorts and don't mind traveling through several star systems to reach your hotel. Hotel Paradiso is the place to visit, as even adventurers need rest sometimes. Unfortunately, work will find you even there, as you'll have several assignments in this beautiful resort, one of which is the Paradiso quest, during which you must locate several items. Here's where to find them.
Starfield Paradiso walkthrough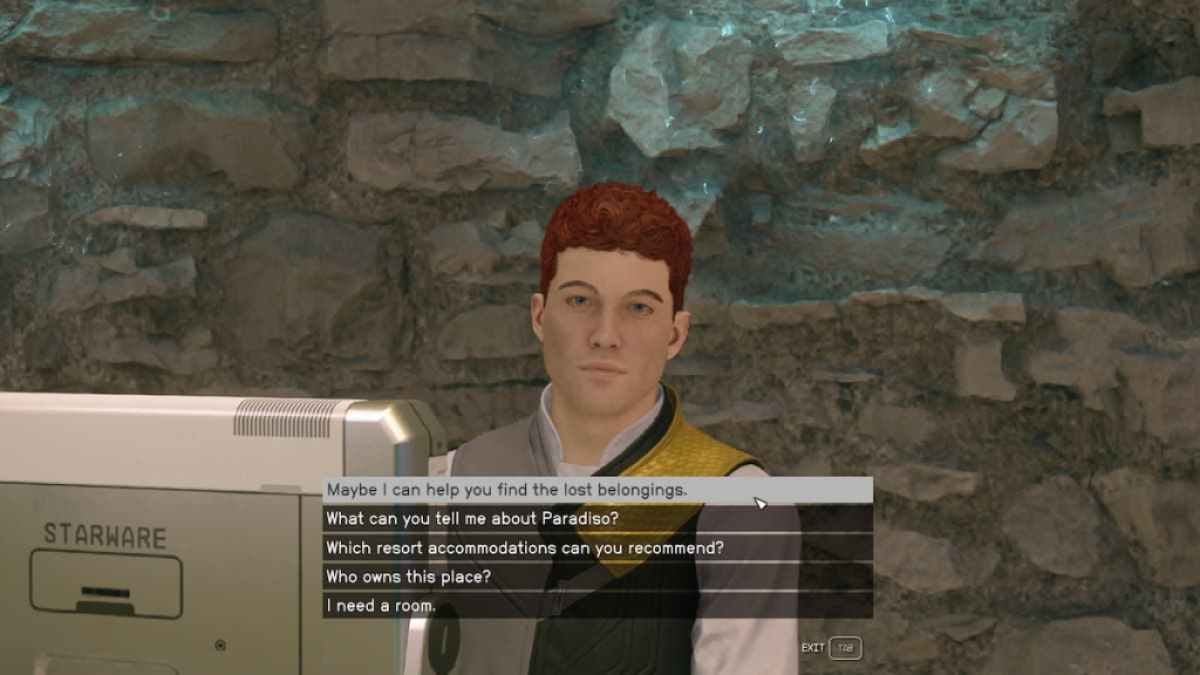 To start the Paradiso quest in Starfield, you must talk to Dirk, the receptionist at the Paradiso hotel on the planet Porrima II. Dirk will inform you he has misplaced some items and needs you to locate them. Hence, your task is to find a room keycard, a slate, a wedding ring, and a thermos. When you find the Lost and Found quest items, return them to Dirk to receive 1300 Credits as a reward.
Where to find items - Starfield Paradiso quest
Note exact locations for the Lost and Found Starfield Paradiso quest items may be a bit different in your playthrough.
Lost Room Keycard location - Starfield Paradiso quest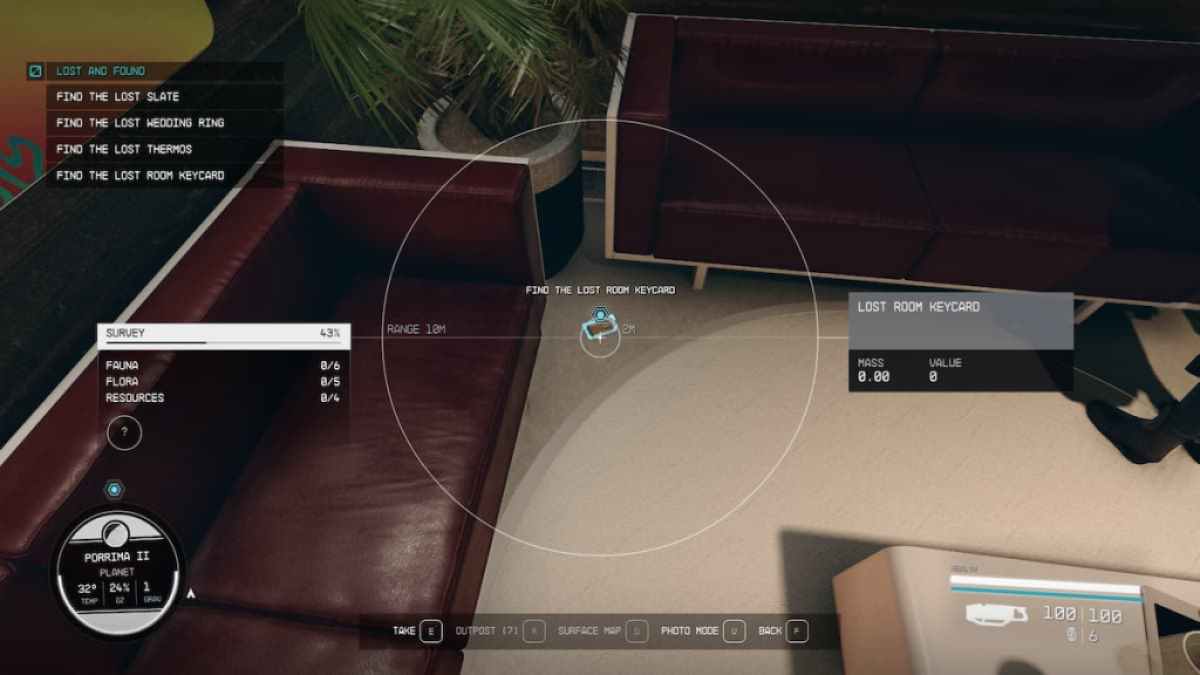 To find the room keycard for the Starfield Paradiso quest, head to the 5th floor of the hotel.
In the lobby, activate scan to find the item faster.
Look around sofas to locate the Lost Room Keycard.
Slate item location - Starfield Paradiso quest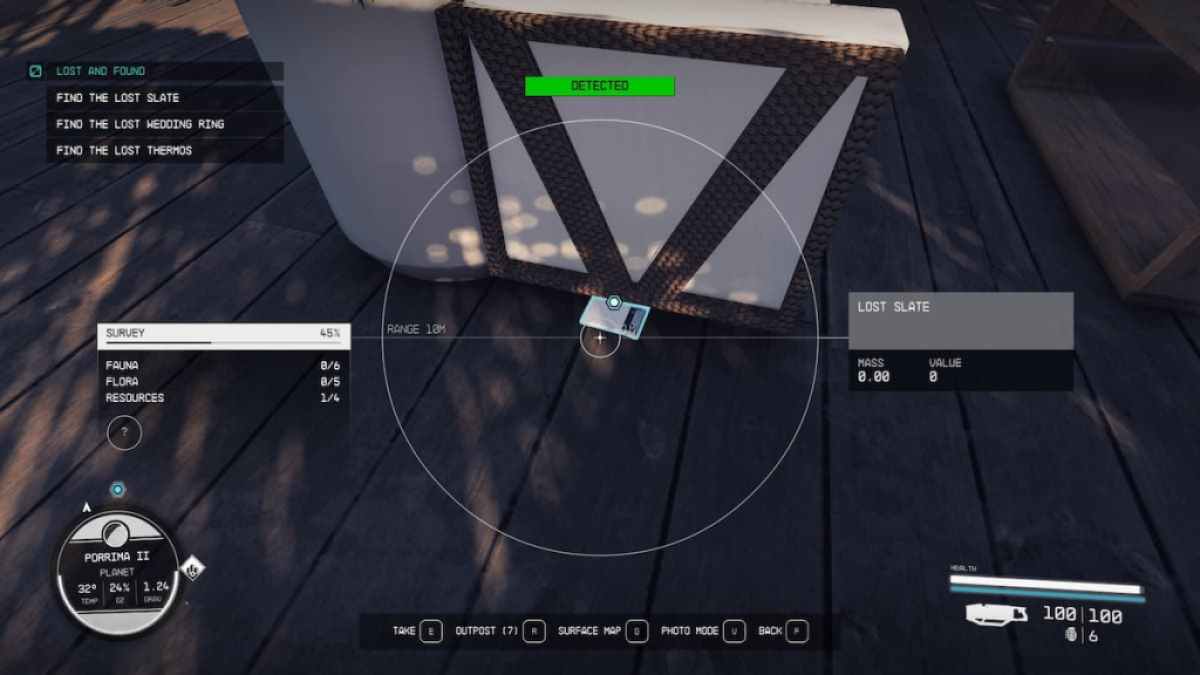 Use the same elevator you used for the Lost Room Keycard to go to the hotel's rooftop.
There's a restaurant at the top of the hotel with sofas.
Look for the sofa and activate scan to find the item.
You'll find Lost Slate under the sofa.
Related: Starfield Neon Location, Map, and Points of Interest
Thermos location - Starfield Paradiso quest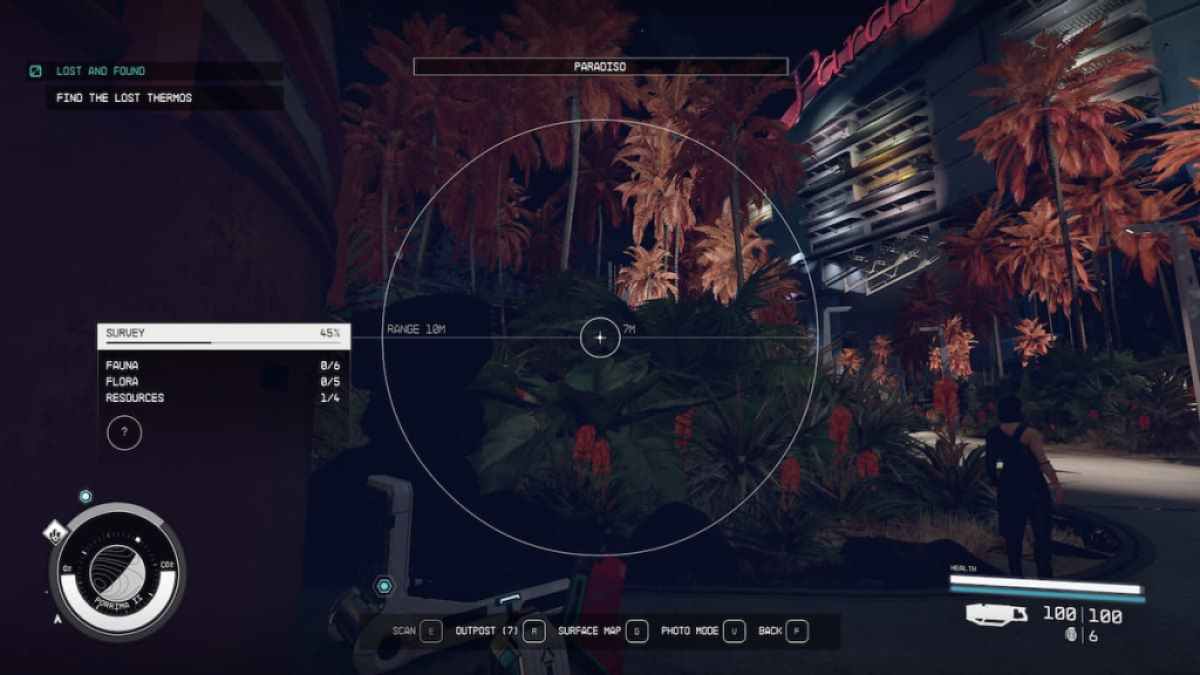 Step outside Paradiso to find the Thermos item from the Lost and Found quest.
Turn left and head to the Spaceport.
Scan the area next to the wall to find the Thermos.
Wedding ring location - Starfield Paradiso quest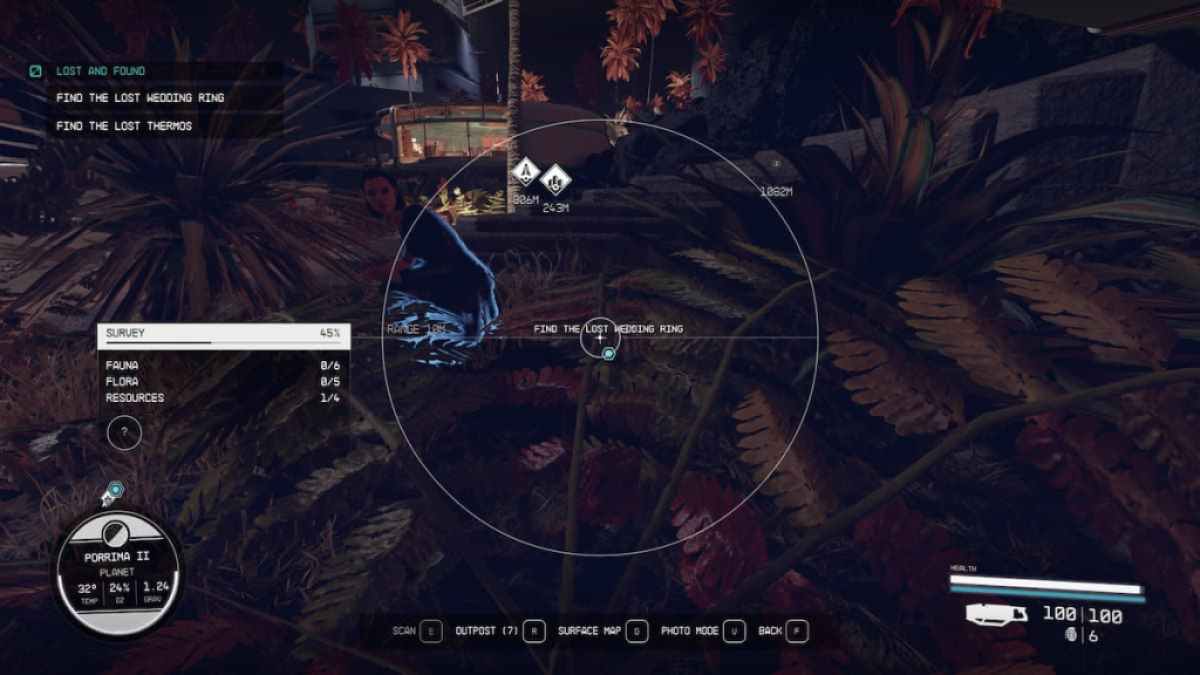 Head to the beach to find the wedding ring.
Activate the scanner near the beach hut.
You'll find the Lost Wedding Ring in the bush near the hut.
For more information on Starfield, check out the Ryujin job application questions & interview guide on Pro Game Guides.