Steam is one of the best gaming platforms out there, especially regarding things like multiplayer gaming. It's all the more frustrating when you run into a problem. The Steam error code e84 is a bug that resulted from the October 2022 update. It's mostly a problem that arises when you are trying to log into your Steam account. Here's what you can do to fix the bug.
Fixing Steam error code e84
Updating your Steam app after the October update should have fixed the issue, but there are a few reasons why you might still be getting the error code. These include:
Problems connecting to the internet
A steam cache that's corrupt
Listing the incorrect date and time on your PC
If you run into error code e84, first try closing out of the app through task manager and restarting it. If the problem persists, try adding a launch parameter.
To run Steam with launch parameters, right-click on Steam and select Properties. When you open Properties, you should see a box that reads Target with some text written inside the box. After the quotation marks, hit the space bar and add in -login -noreactlogin. It should look like this: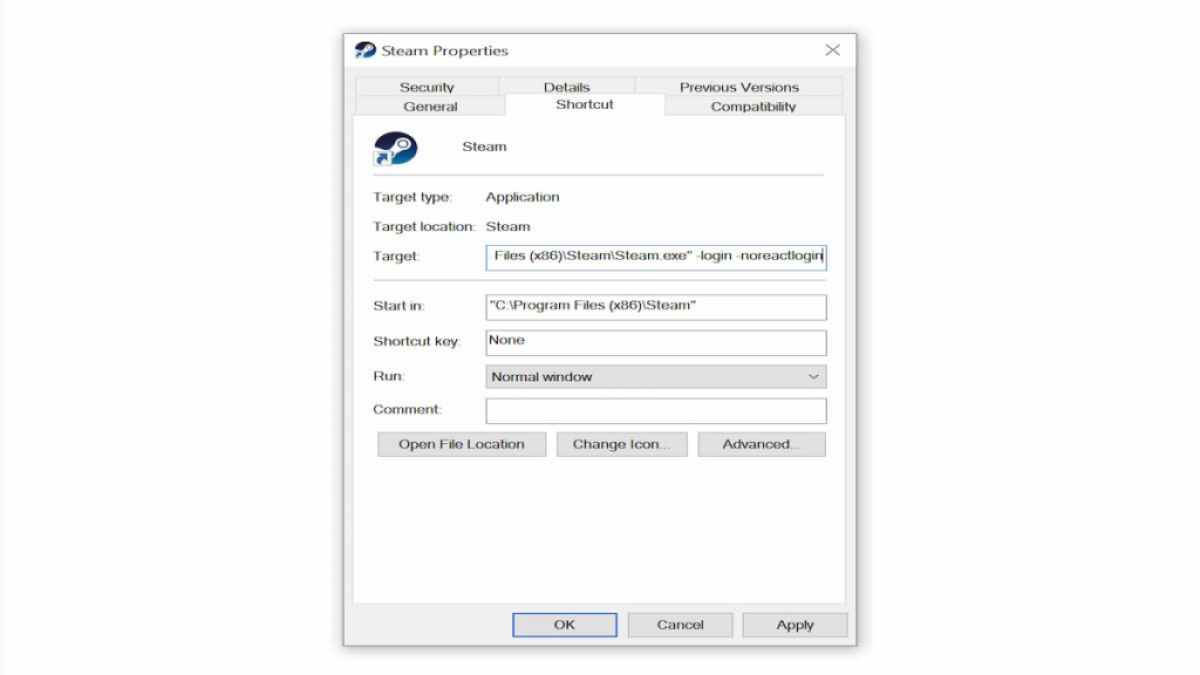 After everything's entered and looks like the picture above, hit apply. Now when you restart Steam, the problem should be solved. If you are still running into error code e84, reset your password. This solution is the least likely to solve the error code, however, so we recommend starting with restarting the app and then adding launch parameters.
Looking for more Steam content on Pro Game Guides? Check out 8 games you should pick up during the Steam Autumn Sale.