To complete Doc's Secret Ingredient side quest in Tales of Arise, you will need to gather a total of four peppers from various plant locations and deliver them to Doc in Mosgul. Luckily, you can get peppers in Tales of Arise, very close by in several regions in the game.
The first area you can get peppers in Tales of Arise is Kyrd Garrison. In Kyrd Garrison, players can obtain peppers in the following locations marked by red boxes below.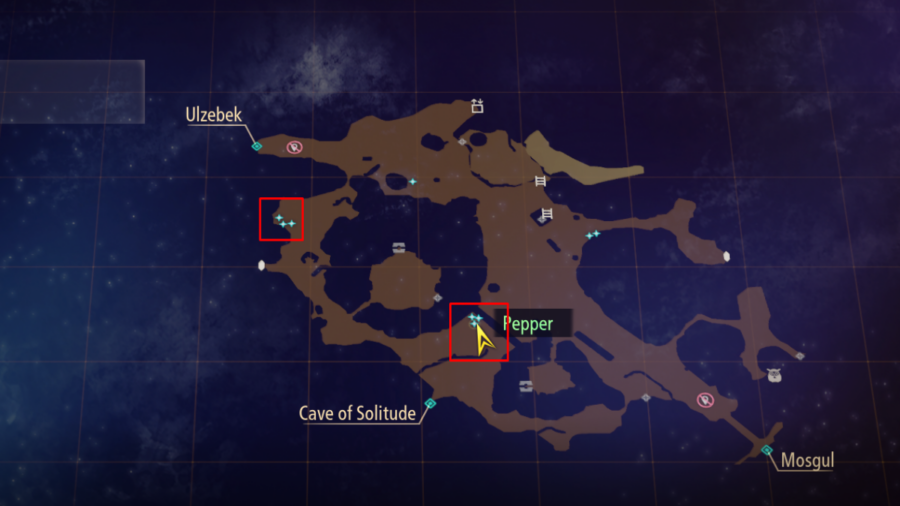 You can also find peppers by their blue star icons and farm them by fast traveling repeatedly after gathering all peppers on the map. Doing so will reset the spawns for peppers, allowing you to both farm and pick them again.
As a side note, each blue star on the map represents the number of pepper plants you can find in that spot. For example, in Kyrd Garrison, there are six pepper plant stars, which means the player can get around six peppers from this location. Another area where you can get peppers is in the caves of solitude.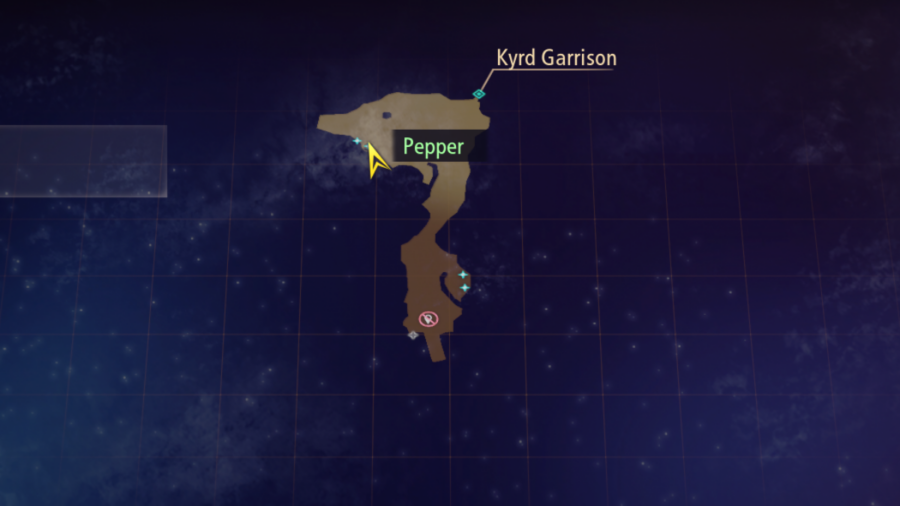 However, picking all the peppers that can be found in Kyrd Garrison will be enough to complete the quest, so after you get four, head back to Mosgul and turn them into Doc. When you complete the quest, you will earn Doc's kebab recipe that can boost your attack if you make it.
Check out some of our other Tales of Arise guides!