After a point, it gets boring to play and repeat the same maps in Teardown. In such a situation, you can bring variety to your gameplay experience by installing custom maps in Teardown. To set up and play custom maps in Teardown, you will need to download and install the maps from any third-party Teardown mod website and paste it inside your Teardown map file directory.
Downloading Custom Maps for Teardown
You can download custom maps for Teardown from any website of your choice. We recommend visiting the Teardown Steam community or teardownmod website. Both websites require you to sign in. Browse through the website directories and download any map of your liking.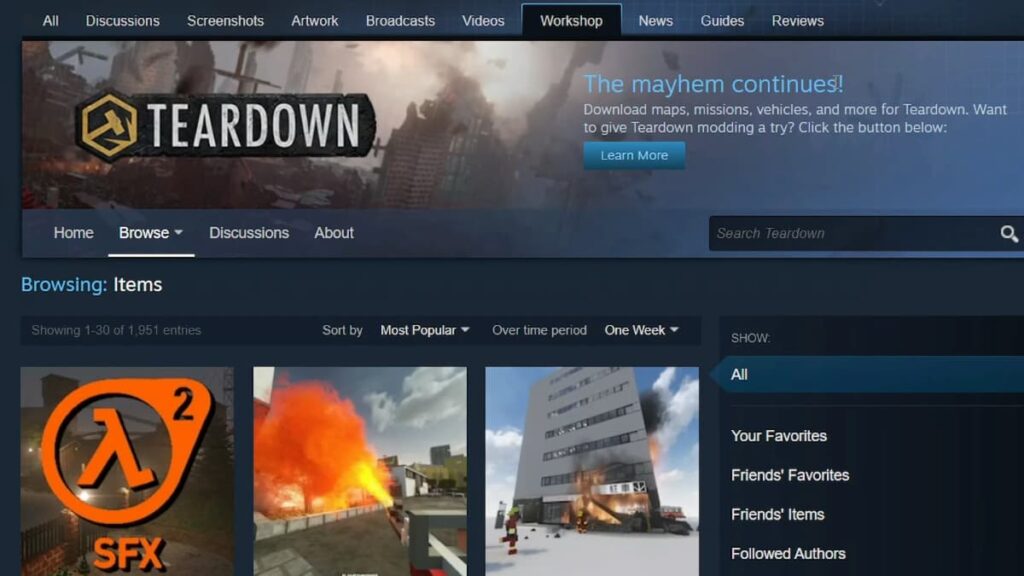 Installing Custom Maps for Teardown
Now, extract the downloaded map and copy the main map folder. Place the copied folder inside the Teardown mod directory. By default, it is present at C:\Users\ProfileName\Documents\Teardown\ mods.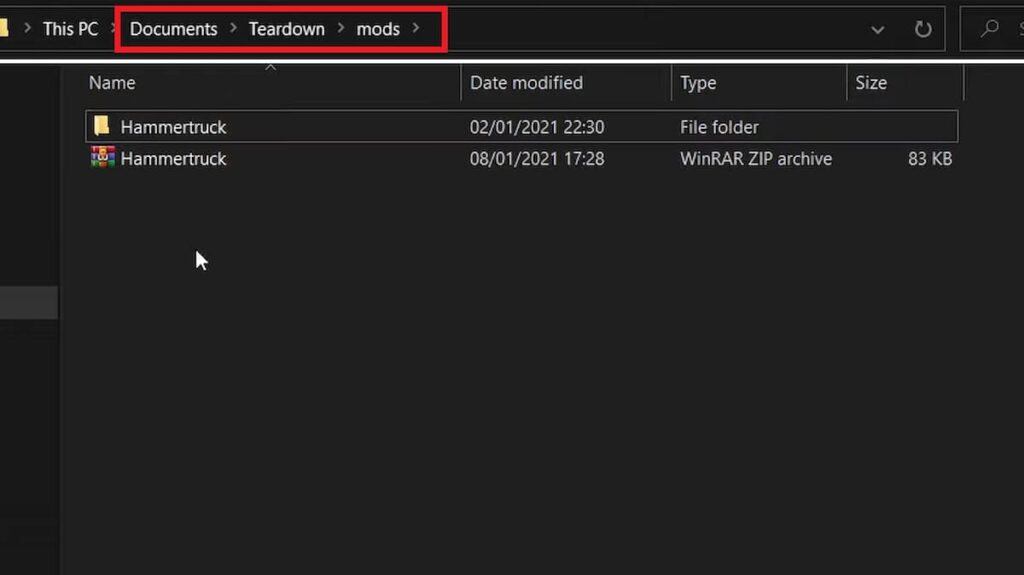 Now, launch the game and under the play section, look for the mod option. Click on it, and all the custom maps will be available for playing under the Locals files tab.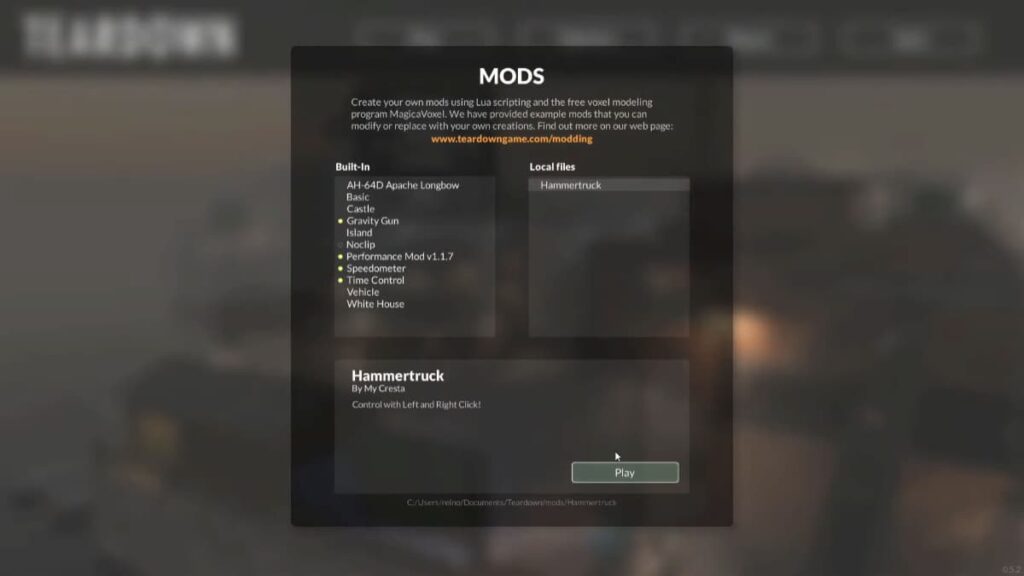 If you don't see the map in the mod section, restart your PC and try again. Otherwise, install a different map and see whether it's working.
For more on Teardown, check out How to disable alarms in Teardown or How to install mods in Teardown on Pro Game Guides.