In preparation for Dr. Vyn Richter's birthday on Sept. 27, Tears of Themis launched a Birthday Preparations event, where you can get many rewards by completing tasks. In addition, a short rerun of last year's birthday Shadow of Themis, "Loving Harmony," allows you to obtain Vyn's 2021 birthday SSR, Invitation, and R card from Sept. 19, 2022, to Sept. 24, 2022.
Don't forget that after this Shadow of Themis rotation, Vyn's 2022 birthday event called "A Wish in the Light" will commence, bringing with it a new SSR, R card, and Invitation.
How to get Vyn's birthday rerun R card in Tears of Themis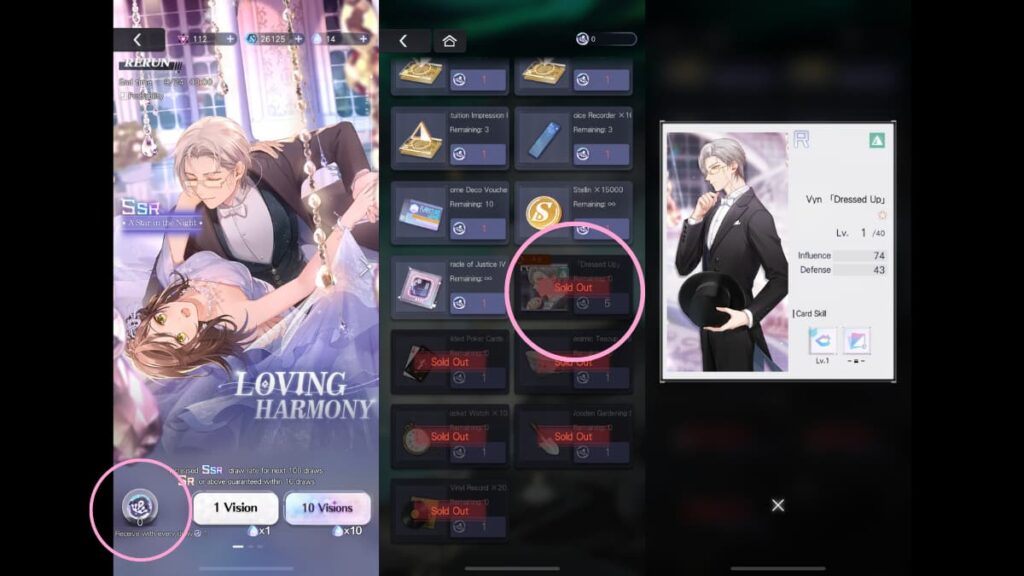 Vyn's 2021 birthday R card, "Dressed Up," can be obtained by pulling in the Loving Harmony Shadows of Themis. This rotation offers the chance to get the Vyn SSR "A Star in the Night" on rate-up and rewards you with x1 Trace of Themis for every pull.
You can then head to the exchange shop at the bottom left of the screen and exchange x5 Trace of Themis for one R card. Be careful as the event shop will only run until Sept. 24—any unused Traces of Themis can no longer be redeemed after. Additionally, since you can only get one copy of this card, you need to use Mind Star R to upgrade it.
Related: Tears of Themis celebrates Vyn Richter's birthday in A Wish in the Light event in September
How to get Vyn's birthday Invitation in Tears of Themis
Vyn's 2021 birthday Invitation, "Autumn Light," was distributed to players last year for free after completing a series of event tasks. However, this year, you need to shell out approximately 15 USD (depending on your local conversion) to purchase it. Head to the Mall, head to the Packs section, and select Time-Limited to find it. It's only on sale until Sept. 24, so purchase it immediately if you like it!
Check out our guide on How do birthday banners work in Tears of Themis to help you better plan out your pulls for Stellis City's best psychiatrist.