Special Consultations are classic event types in Tears of Themis, forcing everyone to spend some time doing Fieldwork. Instead of an MR card, Stellis City's attorneys can aim for the event-exclusive Luke - Adventurous outfit to dress everyone's favorite detective in a new set of casual wear.
The event runs from September 8, 2022, to September 15, 2022, and is open to all attorneys who have unlocked Fieldwork by completing the Main Story 4-18.
How to unlock the Luke - Adventurous outfit in Tears of Themis
To get the main event rewards, you need to use 5,000 Special Reports to purchase the Namecard and manage to collect 11,000 or more for the outfit. These can be obtained by conducting debates under Special Consultation. Use Luke cards to get a Lawsuit Bonus: a one percent drop increase per card (max 15 percent).
Each Fieldwork debate costs 10 AP, and they come in sets of three. After clearing all three, you need to win the Lawsuit battle against a "boss"—which has a bit more power than the ordinary citizens. You need to wait for DAVIS to search for more cases before you can proceed.
The waiting period prevents you from farming enough Special Reports to complete the event, so you're forced to use S-Chips for refreshes if you want to get the main event rewards.
Related: Tears of Themis Codes
The Namecard can be purchased from the exchange shop on the upper right of the Special Consultation page for 5,000 Special Reports. You can obtain it with minimal refreshes during the event period:
Two Refreshes (0 to 5% Lawsuit Bonus): 160 S-Chips
One Refresh (10 to 15% Lawsuit Bonus): 80 S-Chips
The Luke - Adventurous outfit can be obtained by collecting 11,000 Special Reports. These don't need to be traded in—simply claim the reward under the event To-Do List located on the bottom right of the Special Consultation page.
18 Refreshes (0% Lawsuit Bonus): 1,440 S-Chips
17 Refreshes (5% Lawsuit Bonus): 1,360 S-Chips
16 Refreshes (10% Lawsuit Bonus): 1,280 S-Chips
16 Refreshes (15% Lawsuit Bonus): 1,280 S-Chips
Don't forget that apart from S-Chips, each Refresh also costs 40 AP, assuming it only takes you one round to win the Lawsuit. Additional attempts will cost 10 AP each.
Are the Special Consultation rewards worth it?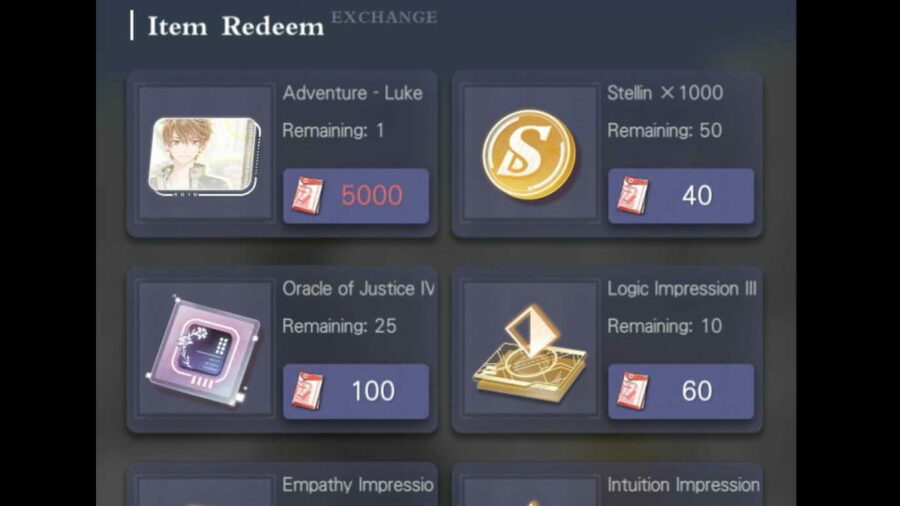 Unlike MR cards, which are usually good value as they help you build your deck, outfits have less functionality in the game. You can change outfits by visiting the male leads and clicking the wardrobe button while chatting with them.
If you love Luke's new outfit and can't live without seeing it, dropping the S-Chips for it won't be a bad idea. But this event is an easy skip if you're a free-to-player saving up for upcoming cards. Maybe you'd do better to get the Namecard and then stop.
To help you plan your S-Chip allocation, check out our guide on How do limited banners work in Tears of Themis here at Pro Game Guides.