Our Temtem Breeding Guide features all the information you will need to know on how to start breeding in the game! While this game is very similar to Pokemon, there are some important differences that make the process a bit more streamlined and easier on the player. If you want to have the perfect team, you will need to breed your way to it!
Temtem is still only in Early Access, so a lot of stuff has the possibility of changing before the official release. We'll be updating this guide with additional information as it becomes available and if things change along the way.
Breeding Requirements
First, you need two Temtem with the same typing. It doesn't matter if one of the Temtem has two types, it just matters that the ones you want to breed together share at least one type together. One of the Temtem will need to be female, and the other will need to be male. The female Temtem will be the species that pops out of the egg.
Once you have the Temtem you want to breed, you will need to head to the Breeding Center. You can drop off two separate couples of Temtem, so you can get eggs a bit faster.
Egg Generation & Hatching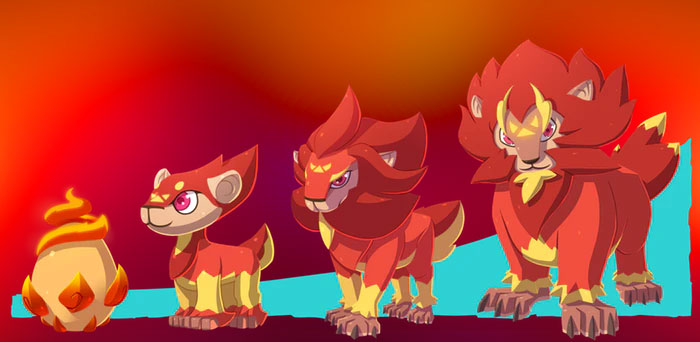 Once you drop off your pair of Temtem, it will take 40 real-time minutes before you receive an egg. If the Temtem are part of the same evolutionary line the time is reduced to 25 minutes. That means it is beneficial for you to have Temtem of the same species breeding together. Once you receive the egg, it can hatch in 5 to 40 minutes (determined by the Temtem's capture rate). You don't need to run around like in Pokemon, it is not based on steps. You do still have to have the Egg in your Squad for the timer to run.
Breeding Limits (Fertility)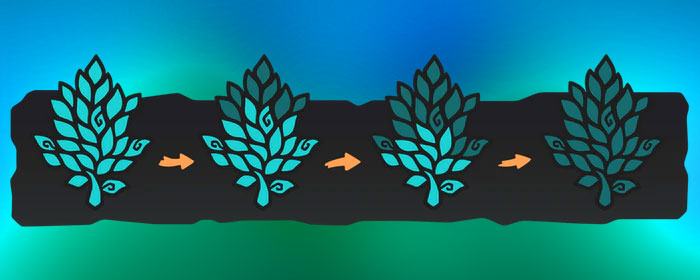 A big difference in Temtem compared to Pokemon is that Temtem have a limited amount of times that they can be used for breeding purposes. Each time your Temtem produce an egg, they will permanently lose a fertility point. The amount of fertility points a Temtem has is determined by their SV levels. Each SV (IV in Pokemon) they have over 40 will reduce the amount of fertility points they start off with. Fertility cannot be regained naturally.
Fertility is passed down to the egg based on whichever parent Temtem has a lower value. Here's an example provided by Crema:
E.g., male Temtem with fertility value 14 breeds with a female Temtem with fertility value 20. The male will end up with fertility value 13, the female with fertility value 19 and the generated egg will have a fertility value of 13.
Inheriting Stats & Techniques
Temtem have the possibility of inheriting their SVs from their parents. For each stat, the egg Temtem will have a 50% chance of receiving the average value of the SV for that particular stat. They have a 25% chance of getting the value from the father or mother. There will be items you can use that will help you force certain stats to be inherited by the baby Temtem.
Your baby Temtem can also inherit moves that aren't normally learned by that particular species. Each Temtem species has specific egg techniques it can learn, and if either of the parents have one of these they will be learned by the baby!
If you're looking to get a Temtem with all 50 SVs, then check out our Perfect Temtem Breeding Guide!
Inheriting Luma (Shiny) Coloring
Luma is Temtem's version of Shiny in Pokemon. If you aren't aware of what that means, it refers to encountering a particular species with a unique coloring. This is sought after heavily by collectors, and breeding is one of the more reliable ways to obtain them. If you do manage to find one in the wild (it's extremely rare, 1 in 6,000 chance at the moment), you can use them in breeding to have an increased chance of obtaining more! If one of the parents is a Luma, you will have ten times more chance for the baby to be a Luma. If both parents are Luma, you will receive a hundred times more chance for it to be Luma!