We're taking a quick look at where to find that slip of paper that has Josep's locker combination on it! This is for the small side-quest called, No Head for Numbers in Temtem. It's a pretty simple quest, but because it's early in the game you might have a bit of trouble with it.
No Head for Numbers Quest
Once you talk to Josep at the Accademia, you will be on the quest of finding their locker code. Talk to the reception person, and they will say they can't give you the code for the locker. So, go back to Josep and he will give you a recounting of his day. It went from his house to the Temporium. It can't be at home, so it has to be at the Temporium!
The Temporium is located on the right side of Mare Nostrum in Deniz. If you open your map, look for the building with an upside down Y on it. That marks a Temporium, which is a place you can heal your Temtem and manage them! Enter the building and talk to the gal with the green-ish yellow hair, she's this one: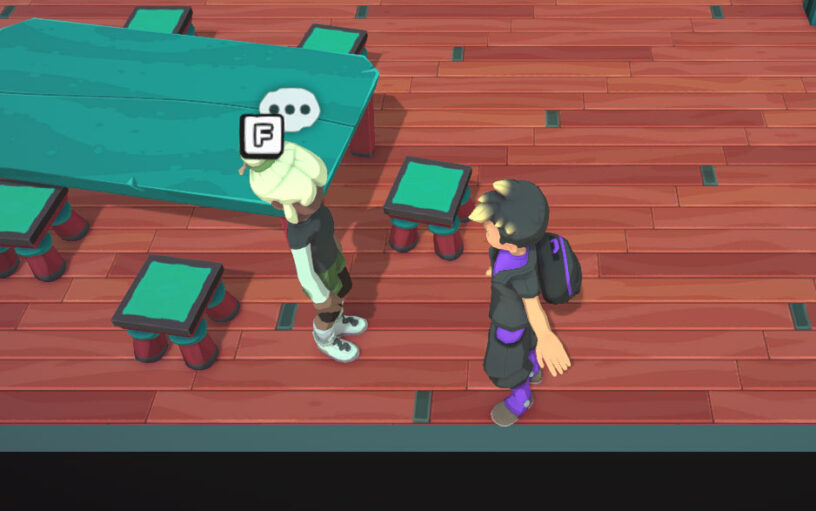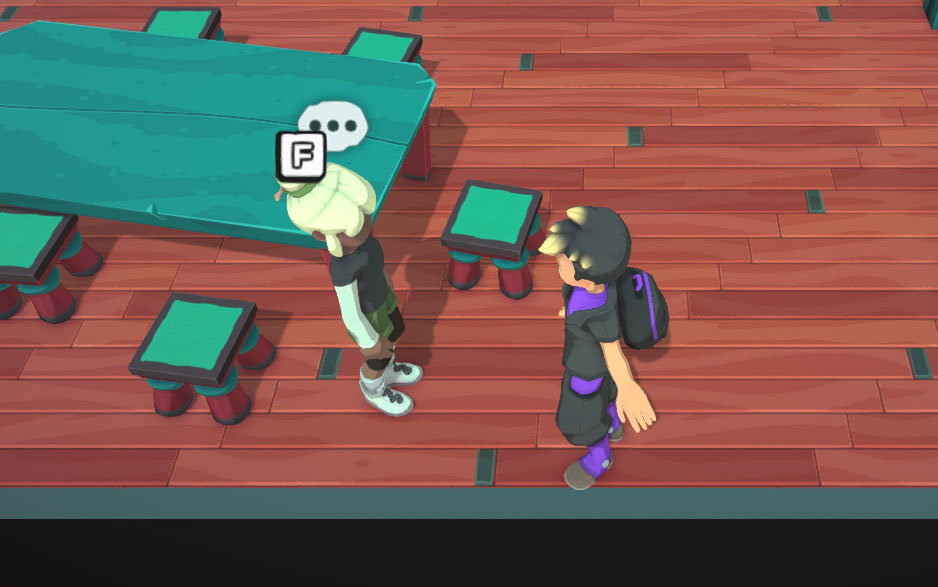 She'll ask you a few questions, just make sure to tell her that the code is for Josep. After that, she'll hand over the paper! Go back to Accademia and talk to Josep who will be grateful to you for retrieving his combination! You will be rewarded with 2x Vital Apples for your troubles.