The final update of the final update for Terraria has just been released; that's right, Journey's End 1.41 is out now! Along with it comes a plethora of bug fixes, balance changes, new achievements, and a new NPC, plus so much more! This NPC is no other than a royal Princess. How do you discover this regal companion? And what does she do? Don't worry; we've got all the answers in our how to get the Princess in Terraria guide!
How to discover the Princess?
When getting NPC's for your humble abodes, some have certain requirements that won't arrive until they have been completed. Her Highness, the Royal Princess, is one of them; however, her requirements aren't that hard to accomplish overall. If you are a newcomer or starting a new world afresh, it'll be a very long time until the Princess will come knocking on your door! The requirements for the Princess are:
There is an empty house.
All other NPCs are present. This does not include Santa Claus and town pets.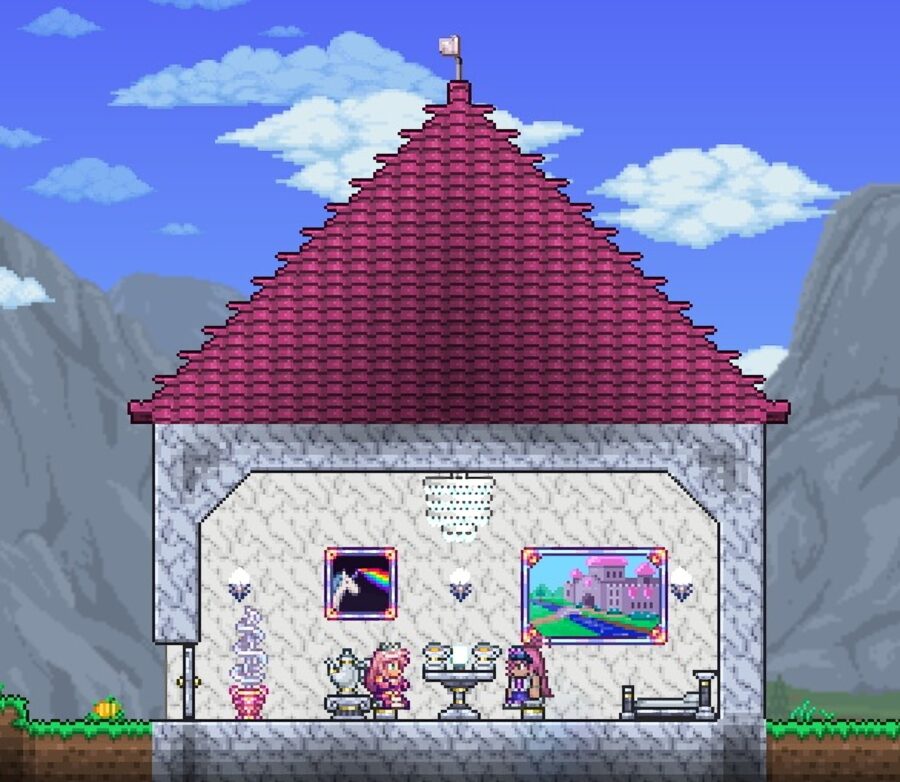 What does she do?
The Princess, oddly enough, is a merchant! You can buy an array of aesthetic-themed goods from her, but the most important thing of all is you can buy her clothes! This means you can prance around the world, destroying bosses, exploring the world while dressed up as a Royal Princess! Hell yeah!
Here is a list of all the items you can purchase from her ladyship:
Royal Tiara - 50 Gold
Royal Blouse - 50 Gold
Royal Dress - 50 Gold
Royal Scepter - 1 Silver
Glass Slipper - 1 Silver
Prince Uniform - 50 Gold
Prince Pants - 50 Gold
Prince Cape - 50 Gold
Potted Crystal Fern - 10 Gold
Potted Crystal Spiral - 10 Gold
Potted Crystal Teardrop - 10 Gold
Potted Crystal Tree - 10 Gold
Princess 64 - 10 Gold
Painting of a Lass - 10 Gold
Dark Side of the Hallow - 10 Gold
Music Box (Journey's End) - 10 Gold- Only available after the Moon Lord has been defeated and when the world is in Hardmode
The prices are the default prices of when you first meet the Princess. Depending on her happiness, these prices will fluctuate. The happier she is, the cheaper they'll be, and the unhappier she is, the more expensive.
Living Preferences
The Princess is incredibly unique, as far as NPC's go, as she does not have any preferences on where to wants to live or who she wants to live near. She likes all the biomes and likes every NPC available, so no bad modifiers occur for being overcrowded. However, she despises being alone; if she's not living within 120 tiles of at least 2 other NPC's then her unhappiness is maxed out to 150%!